Writer, essayist, professor and cultural critic Roxane Gay, author of "Bad Feminist," brought advice, commentary and a plethora of Channing Tatum facts to two events last Thursday as part of the Hughlene Bostian Visiting Writers Series.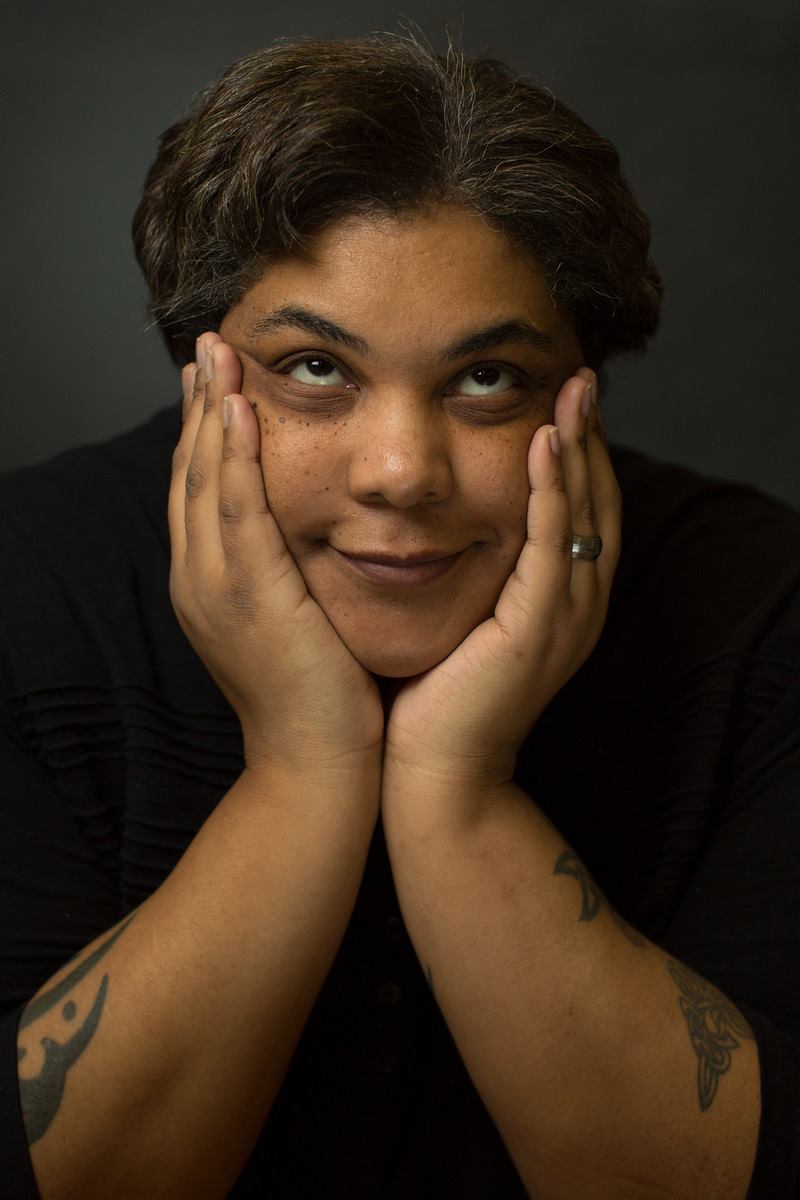 "When I read Roxane Gay's writing, I often feel that she is doing the work of [a] therapist – boldly and compassionately helping us to confront what is most painful in our collective cultural lives so that we can see it up close and learn to live through it," said series co-curator Kirsten Jorgenson in her introduction at both events.
Gay's afternoon craft talk consisted of a casual, Q&A-style conversation with the audience, which covered topics ranging from her love of pop culture to her academic history and her process of character development.
"I write like an outsider because I feel like an outsider," Gay said in response to a question posed by an audience member.
In general, all of the writers that the series has helped to bring to campus this year are actively pushing against the boundaries of their genres, questioning preconceived or static imaginations of form, said Nathan Hauke, co-curator of the series.
Later that night, she read selections from her novel "An Untamed State" as well as essays from her New York Times bestseller "Bad Feminist."
The university had Gay booked to appear for a little more than a year ago, before "Bad Feminist" was released in August and skyrocketed the author to the bestsellers list.
Assistant professor Stephanie Troutman teaches a Women's Studies class on Black Feminism, and uses Gay's work in the classroom. She attended the day's events, and joined Gay for dinner with a group of English department faculty, students from her Black Feminism class and her 12-year-old daughter, who said she was charmed and inspired by Gay's confidence and humor.
Gay's visit fell on the same day as a rumored neo-Nazi rally on campus. Though purely coincidental, Troutman said she thinks the timing was good.
"It was great to see some students use her visit as an opportunity to engage with outside, non-Appalachian/non-ASU, perspectives on race/racial and gender/sexuality issues," she said. "And the more we see race, gender and sexuality issues arise on campus and in the local environment the more we should invest in and prioritize bringing multi-faceted folks of color like Dr. Gay to campus."
Gay addressed issues of social privilege in her talks, a topic she covers in "Bad Feminist" and throughout her active social media presence.
"I think it's hard to talk about privilege because when we do people often feel accused of something, like they've been accused of being privileged and that they somehow have to pay for it and apologize," Gay said in an interview. "I think we have to approach these things in ways that don't make people feel defensive and don't treat privilege as a weapon. If you're at a university, I don't care what race you are, you're privileged because you're getting a college education."
Gay recommends framing the conversation in a way that allows for different experiences.
"We can't heal what we can't see and Roxane Gay makes sure that our most difficult issues, like the rape culture we've created or our systematic racism, come to light in all their complexity," Jorgenson said at the event.
Story: Lovey Cooper, Senior A&E Reporter
Photo: Courtesy of Roxane Gay