Board of Trustees rules to increase student fees for the 2014-15 school year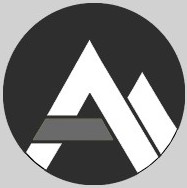 Appalachian State University's Board of Trustees increased fees for the coming 2014-15 school year at their quarterly meeting Dec. 13, 2013.
The Board ruled that student fees will increase $531, or 4.1 percent per semester for in-state, on-campus students, taking effect fall 2014.
The increase includes changes in room and board costs, additional AppalCART routes and hours, increases in technology and education, additional seating for students at football games and further athletic team travel, said Dylan Russell, Appalachian's Student Government Association president and a member of the university's Board of Trustees.
Much of the fee increases are due to inflationary increases and a new state-imposed sales tax, Russell said.
"I understand that for some students a $10 increase is just that. However, for others, a $10 increase is a meal or heat," he said. "I'm very conscious of this. Unfortunately, we live in a day and time where state appropriations continue to shrink."
Since the 2008-09 academic year, Appalachian's budget has been reduced by more than $34 million, as mandated by the state of North Carolina.
Russell said that though he believes the increases are inevitable, he encourages all students to contact their legislators and become advocates of higher education.
Room and board will have a $170 increase due to inflationary increase, and the standard meal plan option will be raised $270 due to state mandated taxes on meal plans. In addition, tuition for out-of-state students will increase by $959, or 6 percent.
Frank Daniels is a member of Appalachian State's Board of Trustees who voted on the fees in December.
"It seems to me that there's a clear desire to try to hold the cost down, but we're lower than almost any other comparable institution," Daniels said. "This is a challenge for us, but our goal is to keep tuition as low as practical."
Michael Steinback, another member of the board, said he believes there needs to be a cost and inflation balance to meet needs against desire to remain low cost, but retain high quality.
"It's constitutionally important to keep fees as low as possible," Steinback said. "Appalachian represents one of the best economic values in the country."
Story: Laney Ruckstuhl, Intern News Reporter