Black Bear Books, an independent bookstore, is fighting to stay open in the Boone Mall.
Husband Chris Walker and wife Karen Hall-Walker bought Black Bear Books in fall 2009.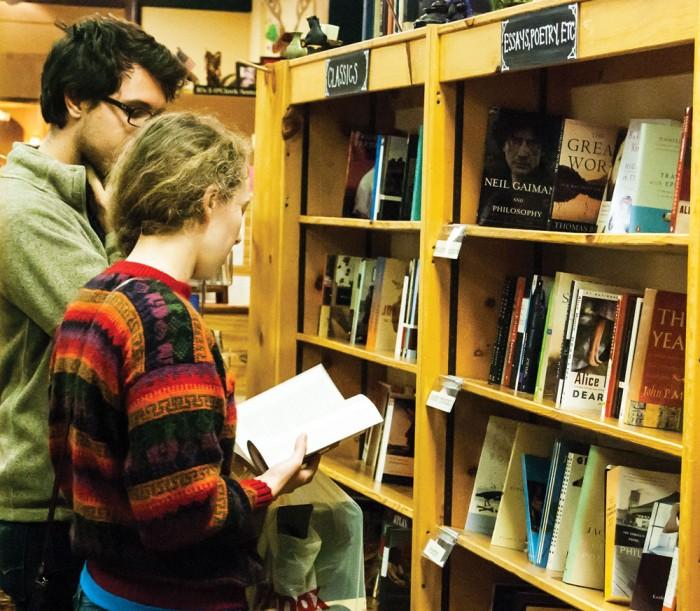 "When we first bought it, we knew the economy was bad," Hall-Walker said. "We just thought that we needed to outlast all of the other book stores."
Hall-Walker said Amazon has hurt independent bookstores since they can sell in large volumes.
"I've had people say to me in the same sentence, 'I believe in supporting local businesses, but I'm just going to get it on Amazon,'" she said. "That is part of the problem."
Despite slow sales, Black Bear Books has managed to remain open for the past five years.
"When we say we do well, we mean we can get by," Walker said. "We've always had to put money in the business and have never gotten anything out of it."
The owners said they would like to find a space where rent is cheaper, but also a place where people would still show up to visit the bookstore.
"We need foot traffic to supplement the store enough to stay open," Walker said. "The problem is there's not many places in Boone where you can get that."
The couple thought the bookstore would do well in the mall because of the central location.
"With people coming to the mall from several different counties, we thought that we should be able to survive," Walker said.
In 2013, the owners discovered their manager, Scott Harvey Wheeler, had embezzled money from their store.
Wheeler's job was to monitor the money that was coming in and out of the bookstore. He was in charge of making sure the book collections were stocked and the bills and taxes were paid.
Instead, Wheeler would use the money that was supposed to pay for state taxes for his personal use. Because of Wheeler, Black Bear Books currently owes $35,000 in back taxes.
Wheeler was convicted of one count of felony embezzlement, but did not receive jail time. Because the owners did not have definite proof Wheeler had only been using business funds for personal use from 2009 to 2013, their insurance was not able to cover all of the store's losses.
"We took a huge hit from that," Walker said. "We are still trying to recover from that."
Undeterred by the different setbacks, Black Bear Books hopes to stay open for the community.
"We would feel bad if the community lost a bookstore," Walker said. "We just feel strong that a community needs a bookstore."
"People have always loved the store," Hall-Walker said. "It's just trying to get that love to translate into book sales."
Story: Jessica Eley, Intern News Reporter
Photo: Cara Croom, Staff Photographer