Boone elects next mayor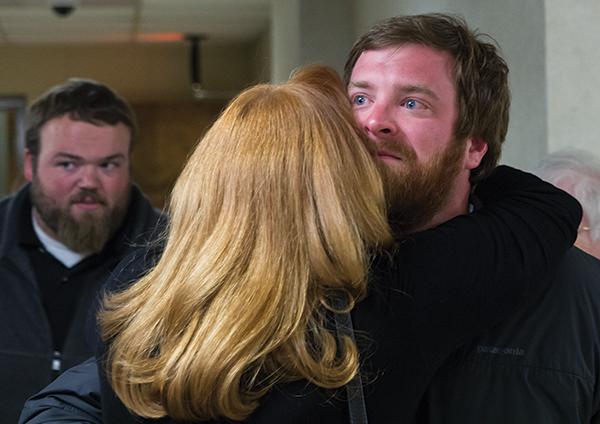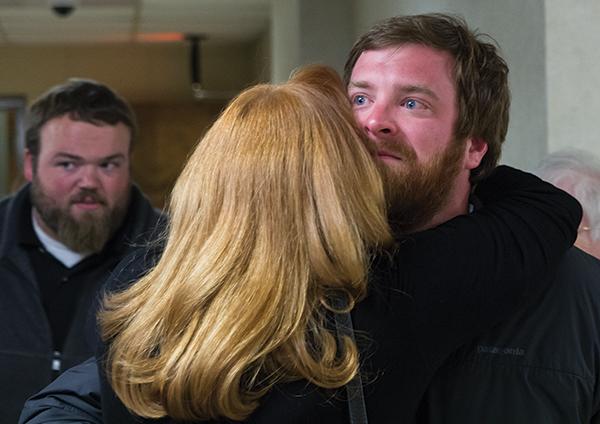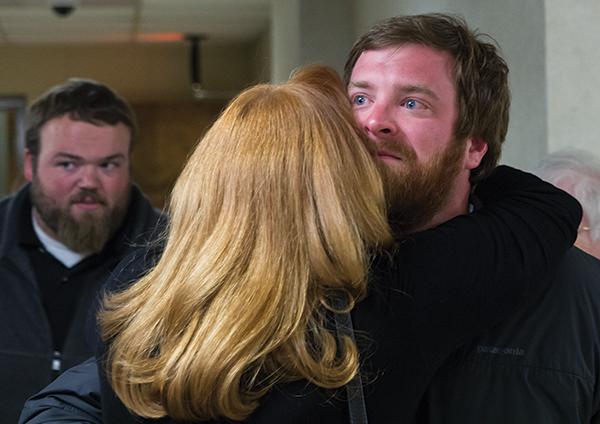 Town Councilman Andy Ball won the 2013 election for mayor of Boone on Tuesday night on his 31st birthday.
Ball won with almost 60 percent of the votes, 1,066 votes out of a total 1,839, according to unofficial results from the Watauga County Board of Elections.
When the results were announced, Ball was with his sister, mother, girlfriend and two members from the Young Democrats of North Carolina, with which Ball has worked closely, at the Watauga County Courthouse.
"I was elated and very excited to have the support and confidence of the people of Boone," Ball said.
Ball will officially be sworn in as mayor Dec. 17 and will begin his duties that night during a council meeting, he said.
Prior to being elected mayor, Ball served on town council for four years. Ball said he enjoyed his time on town council, but is excited about the members on the council.
"The next council is going to be quite diverse," he said. "They have diverse backgrounds and diverse focus areas. You have a couple of experienced members and a couple of fresh faces, so I'm really excited to work with them to improve the quality of life here."
As mayor, Ball's first goal is to improve the relationship between the town and county. He also wants to gain support from local legislatures and gain the necessary permits for the water intake program.
"The water intake project was commissioned six years ago now and we are still waiting on a couple of permits," Ball said. "We need to receive a public show of support from our legislatures. They have shown some opposition, but we need to get them on board."
Ball said town communications is also something he wants to improve. He plans to revamp the town's website and add social media for the town so citizens can know what's going on in Boone.
"The public should have better, easier, more open access to all of our council business and all of our town business," he said.
Ball said he also looks forward to working with both Appalachian State University administrators and the Student Government Association.
"I really look forward to… working with them on ways we can involve students more directly with town governance," he said.
Local politics affect students' lives daily, so Ball said he hopes to see more students interested.
Ball wants to mandate that at least one Appalachian student be on each committee.
He said he also wants to expand the town's internship program for the university students to all departments in the town, if possible.
Sitting Boone Mayor Loretta Clawson said she feels comfortable retiring in December knowing that Ball will take over.
"I find him to be an incredibly smart person, and I think he will make a wonderful mayor," she said.
Ball said that as mayor, he wants to be open to the citizens of Boone.
"[I want people to] stop by my office in town hall," he said. "I welcome everyone to stop by, starting in December, when I officially start."
Story: CHELSEY FISHER, Senior News Reporter
Photo: PAUL HECKERT, Senior Photographer