BOT submits chancellor candidates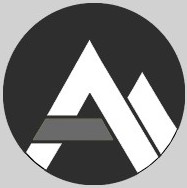 The Board of Trustees for Appalachian State University have recommended two names to UNC system President Tom Ross for Appalachian's next chancellor, said Board of Trustees Chairman Mike Steinback.
The chancellor search committee unanimously approved three candidates in early February, but one accepted appointment at another institution. Another unanimous vote was then cast to send the other two candidates in for review, said Steinback, who is also the chair of the search committee.
Steinback said the committee is confident in their decision, although they will not have a final say.
"I think we have two candidates that are of high quality," he said. "They are very experienced and are high quality people and individuals."
The search committee's task is now complete, unless Tom Ross and the UNC system Board of Governors give further instruction, Steinback said. He estimates that a final decision will be made within the next two to four weeks.
The BOG will then be responsible for informing faculty, staff and students of the decision in the manner that they choose.
"It's a very diligent process that the BOG and president go through over the next weeks regarding investigation of the details," Steinback said.
The search started more than six months ago. In that time, the search committee received feedback from the faculty, staff and students through forums and surveys.
"It's a very comprehensive process," Steinback said.
The full membership of the search committee was announced in August, according to a news release from University News. The 21-person committee approved a confidential search Oct. 15.
Story: Laney Ruckstuhl, Intern News Reporter and Michael Bragg, Editor-in-Chief