Broken Bells' newest album "After the Disco" more cohesive than the first
"After the Disco" is hardly a subtle name for an album.
For Broken Bells, a duo consisting of the Shins' James Mercer and renowned producer Danger Mouse, the title signifies both the album's function as post-party music and its straightforward appropriation of disco itself.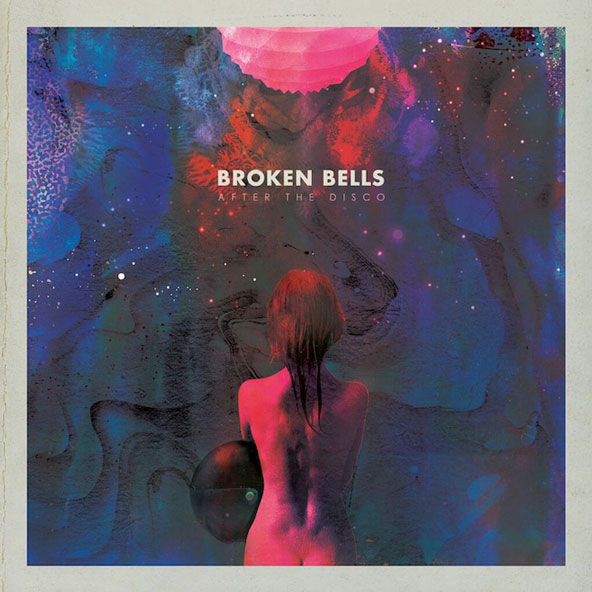 Using disco tropes – such as exaggerated falsetto, four-on-the-floor beats and funky synth lines – is nothing new in modern rock music. The genre has seen a widespread resurgence, from LCD Soundsystem's early days to Daft Punk's recent Grammy-winning "Random Access Memories."
Broken Bells seems like an odd band to jump on that bandwagon. Essentially a side-project that allows Mercer and Danger Mouse to experiment, the band has only one other album to their name, which is 2010's underrated "Broken Bells."
That album scanned as an unholy marriage between psychedelic Shins tunes and the production on Gorillaz's "Demon Days." It worked, mostly, and the fact that it was rough around the edges was part of its charm.
"After the Disco," on the other hand, is scrubbed clean and given a much higher budget. The opener "Perfect World" comes charging in on a metronomic synth line and doesn't let up until its widescreen finale bolstered by shredding guitar and string arrangements.
The next two songs are equally baffling. "After the Disco" is a tongue-in-cheek single clearly nostalgic for the '80s, while "Holding On For Life" goes back a decade further, aping directly from the Bee-Gees.
"Perfect World" does have its moments, but the album doesn't really hit its stride until "Leave It Alone," a slow-burn from a melancholic acoustic guitar ballad to some kind of space-rock gospel.
After that point, there are a number of intriguing songs and sounds that pop out of the album's neon atmosphere. "The Changing Lights" has one of the best melodies on the disc, while "No Matter What You're Told" blows Foster the People out of the water with digital-sounding brass and fuzzy bass.
"After the Disco" is a much more cohesive record than its predecessor. Danger Mouse sticks to one sound that just happens to be broad enough to incorporate lush, impressionistic arrangements and percussive grooves.
However, the album smacks a little bit of style over substance, which isn't helped by the lack of playfulness that characterized the past record. The closing track's title, "The Remains of Rock and Roll," speaks to this self-seriousness, as does its hammy production.
That's not to say "After the Disco" is a bad album. In fact, some of Danger Mouse's previous spaghetti-western fascinations, which found their way onto the "Breaking Bad" soundtrack, pop up here now and again.
Repeated listens let these songs breathe a little, and despite its overall stiffness, it's a solid, infectious pop-rock album that sticks in your head.
I hope Broken Bells will loosen up in the future and take their intriguing sound to uncharted realms.
Rating: three out of five stars
 Story by Colin Moore, A&E Editor