BSA and NPHC host joint fundraiser for step show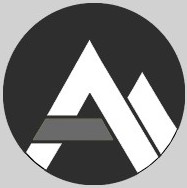 The National Pan-Hellenic Council and Black Student Association have joined together in an effort to raise money Tuesday at a fundraiser at The Rock to support the Divine Nine step show.
The fundraiser is from 4 to 8 p.m. and proceeds will go toward prize money for the winners of the step show. BSA President Candace Mollison said the goal is to raise $200.
The Divine Nine are the first nine historically black Greek organizations to be a part of the National Pan-Hellenic Council, Mollison said.
"Each one has their own principles and values, but they of course all promote brotherhood, sisterhood, scholarship and service," she said. "On our campus out of the nine, we have four."
The active organizations on campus are the fraternities Alpha Phi Alpha, Kappa Alpha Psi and Phi Beta Sigma, while the sorority is Alpha Kappa Alpha.
"The event is mostly NPHC but BSA is supporting in NPHC's endeavors to have a step show," Mollison said. "It's a tag team effort."
The step show is going to be April 26 in Legends. Mollison said it is not set yet, but there will most likely be a charge to gain admission to the show.
"They have a step show as part of tradition as well as entertainment," said Mollison. "It's a way to showcase the community between all the organizations as well as promote it."
Mollison said that although it may not be evident, the BSA and NPHC work together often.
"When BSA was created on this campus over 40 years ago, it opened up a gateway for other black organizations to form and grow on this campus," she said. "Even though us working together has not always been evident, we are a community and a family so we always support each other."
Story: Nicole Caporaso, News Reporter