Campaign wants students to speak up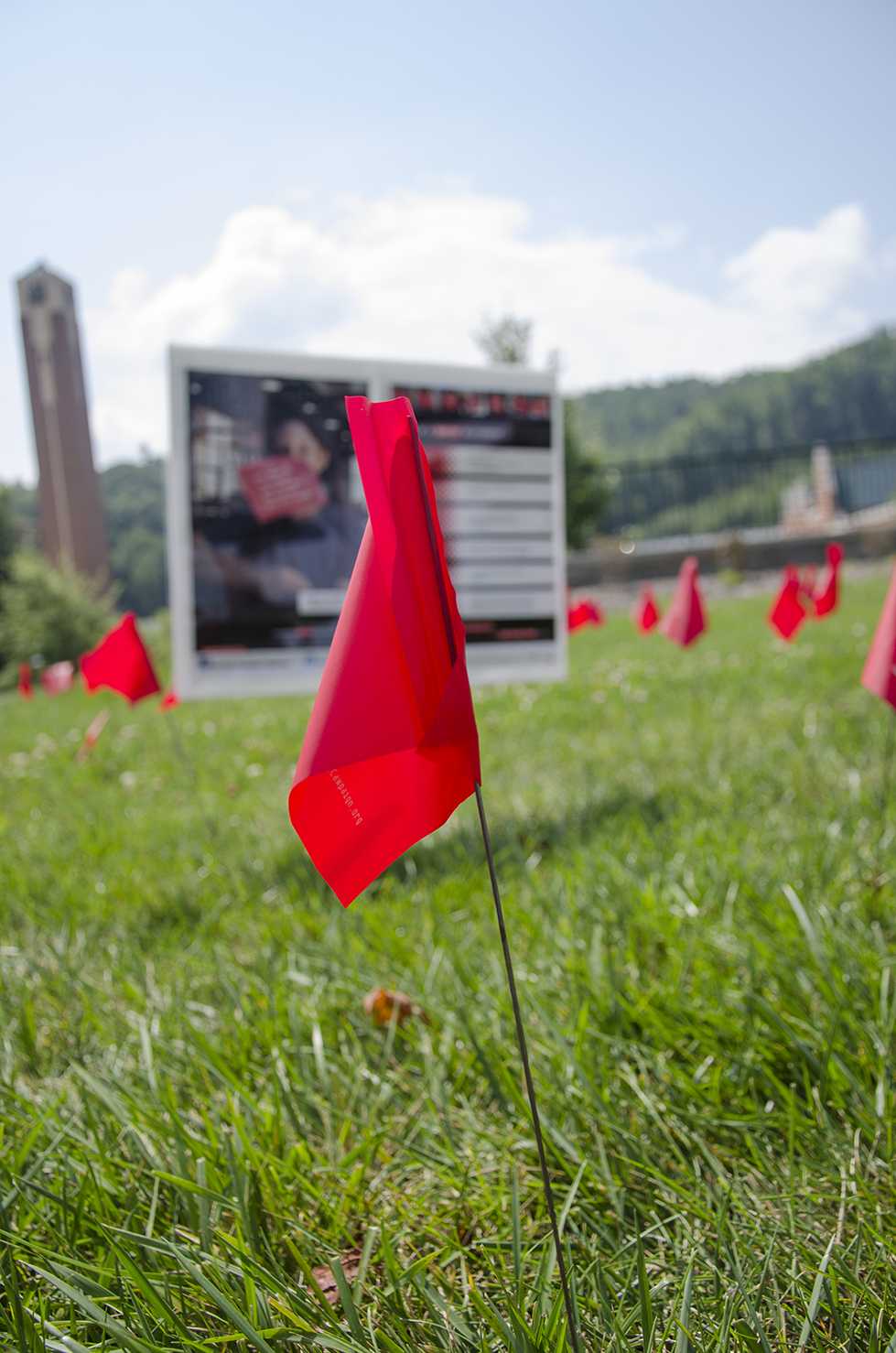 The Red Flag Campaign placed red flags on Sanford Mall this week to represent individuals affected by sexual and dating violence and flags remained on the mall Monday through Wednesday.
The Red Flag Campaign was launched by the Dean of Students Office and Opposing Abuse with Service, Information and Shelter, a group "dedicated to ending domestic violence and sexual assault in Watauga County," according to oasisinc.org, to encourage students so speak up if they see a "Red Flag" on campus.
After being inactive in 2011, Rape Prevention and Education Coordinator Jessica Pittman said that the campaign launched again in 2012 with changes in marketing and the format of the campaign.
The Red Flag Campaign is currently taking student applications to become educators for the campaign. These students will be trained and sent out to teach groups on campus on how to be active bystanders.
The first open training for the new year will be held in Plemmons Student Union on Sept. 17.
Judy Haas, associate dean of students and director of Student Conduct said that the focus of the campaign is on interpersonal violence but that it carries over to all aspects of campus life.
"It is no longer acceptable to say it's none of our business," Haas said. "It's everyone's business to stand and say something when we see or hear something that's wrong."
Pittman said the need for this campaign has always existed.
"I am always saddened to hear reports of sexual violence in our community, and I hope the campaign continues to encourage our students to be active bystanders and stand up against violence," Pittman said.
Pittman said she wants students to know that they all have a responsibility to look out for one another.
"I am really trying to help students be confident and empowered, active bystanders," she said.
Story: NICOLE BELLAMY, Intern News Reporter
Photo: JUSTIN PERRY, Photo Editor