A dedication ceremony for the Chemistry, Astronomy and Physics building will be held in honor of Appalachian State University alumnus and North Carolina senator John A. Garwood on Sept. 25 at 4:30 p.m.
Director of External Affairs Susan McCracken said the CAP building has never actually been given an official name before now.
Garwood was a Wilkes native and 1957 graduate who played football at Appalachian. He was a member of the North Carolina legislature, served on the state General Assembly's education committee and served on the Board of Trustees. He passed away Nov. 30, 2010 at the age of 78.
According to the Wilkes Journal-Patriot, Garwood was a former Wilkes County commissioner, member of the Public School forum, the Health Foundation Board of Directors and the Wilkes Chamber of Commerce Board of Directors.
"He was a steady force to gather support for this area," McCracken said.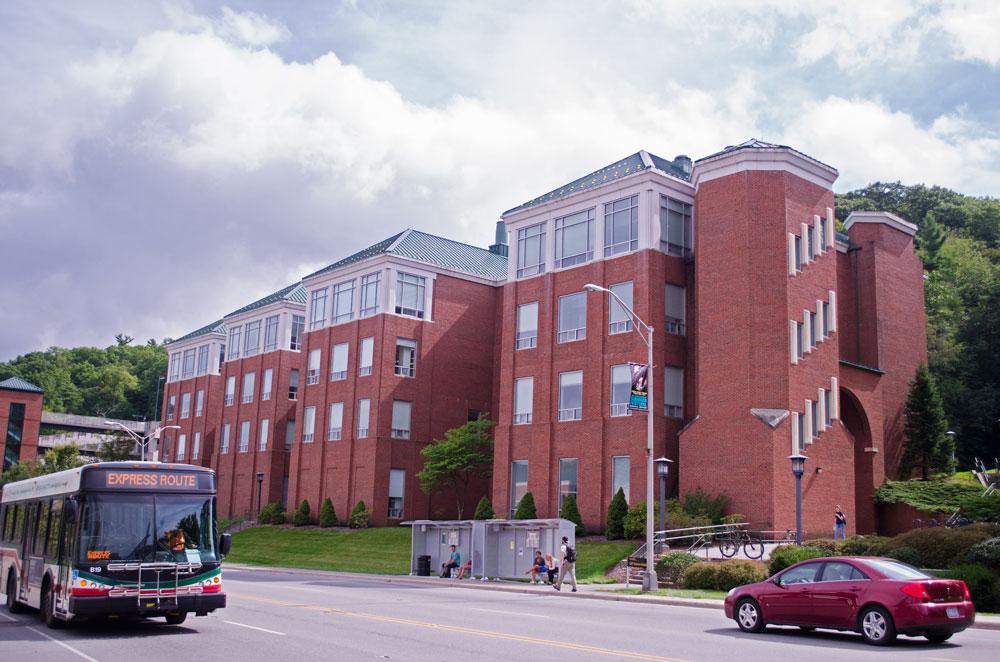 The Wilkes Journal-Patriot also reported that Garwood supported the $3.1 billion higher education bond referendum in 2000, provided funds for construction of Belk Library and Information Commons and the addition to Rankin Hall at Appalachian.
Steve Metcalf, a 1957 Appalachian graduate and former co-chair of the education committee with Garwood said he wrote a letter requesting Garwood's nomination.
"[Garwood] made service to Appalachian and higher education a priority," Metcalf wrote in his nomination letter. "While a member of the N.C. Senate, John aggressively advocated for higher education and consistently supported legislation that provided funding for major capital improvements and programs at Appalachian."
Metcalf said although the two were members of opposing political parties, they shared many ideals, and Garwood was often considered bipartisan.
"While he was in the state Senate, he was really advocating for more money for Appalachian," Metcalf said. "We had so much in common. One of the things we had a lot in common was our appreciation and love for the university. We both cared for the institution."
Metcalf said Garwood was a man who spent his entire life dedicating time to the university.
"John was just a dear man who loved Appalachian, and all of the things Appalachian does for our students, our region and our state," Metcalf said. "I'm just really happy for John and his family that the university is recognizing him and his services."
Board of Trustees member Martin Lancaster said they knew each other due to the time they shared serving on the senate together.
"I am pleased he is being honored this way," Lancaster said.
Lancaster will be speaking briefly at the dedication ceremony.
Story: Kaitlan Morehouse, Intern News Reporter
Photo: Morgan Cook, Photo Editor