Despite a strong start by the Mountaineers, first place Chattanooga (11-8, 5-0 SoCon) surged past the Mountaineers 80-70 Thursday at Holmes Convocation Center.
Appalachian State came out of the gate strong against Chattanooga, leading the Mocs 15-5 before the first media timeout.
Lithuanian forward Martynas Bareika sunk four first half three-pointers and senior Zaccheus Mason led the way with 22 points and 12 rebounds for the Mocs.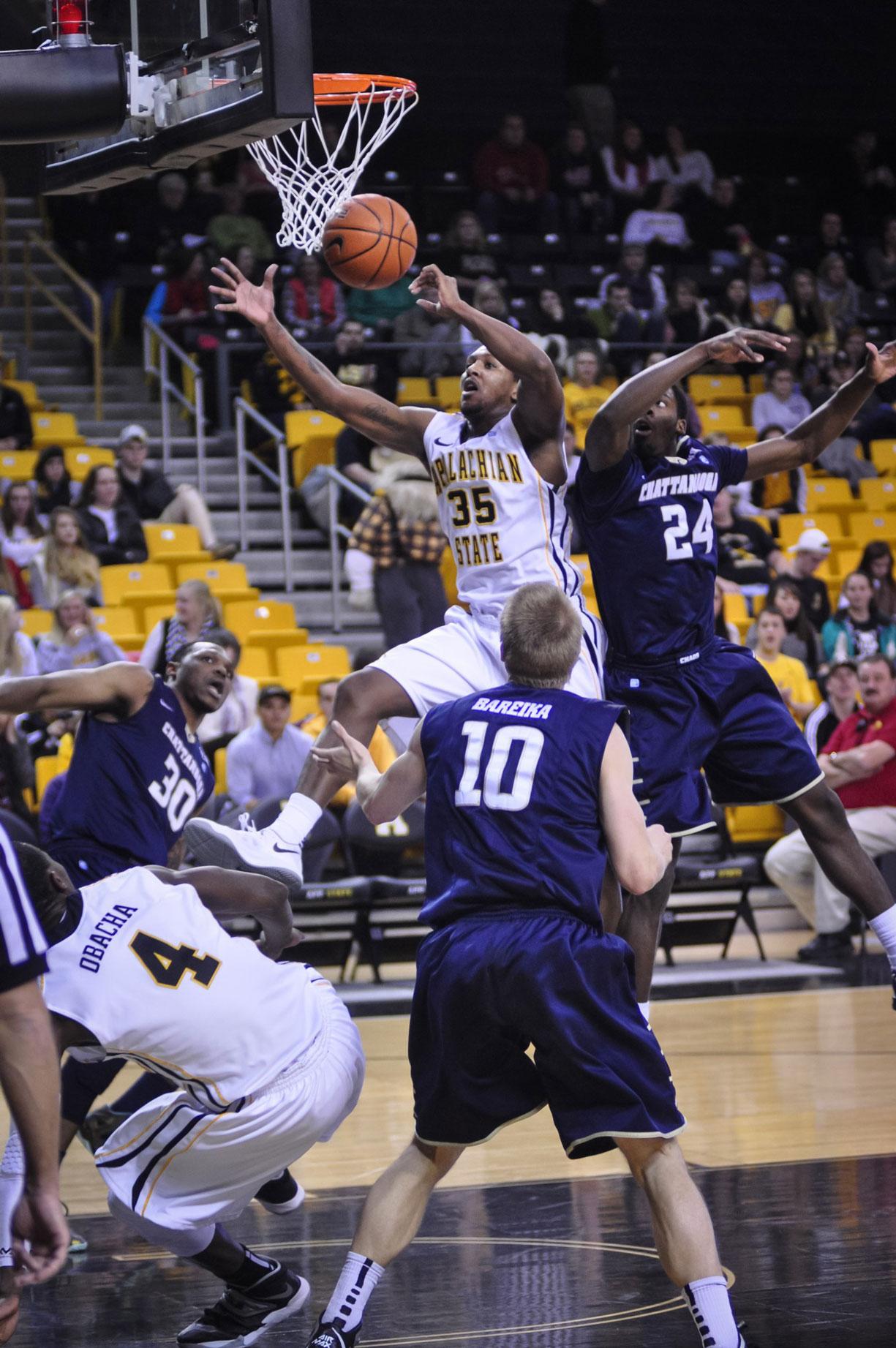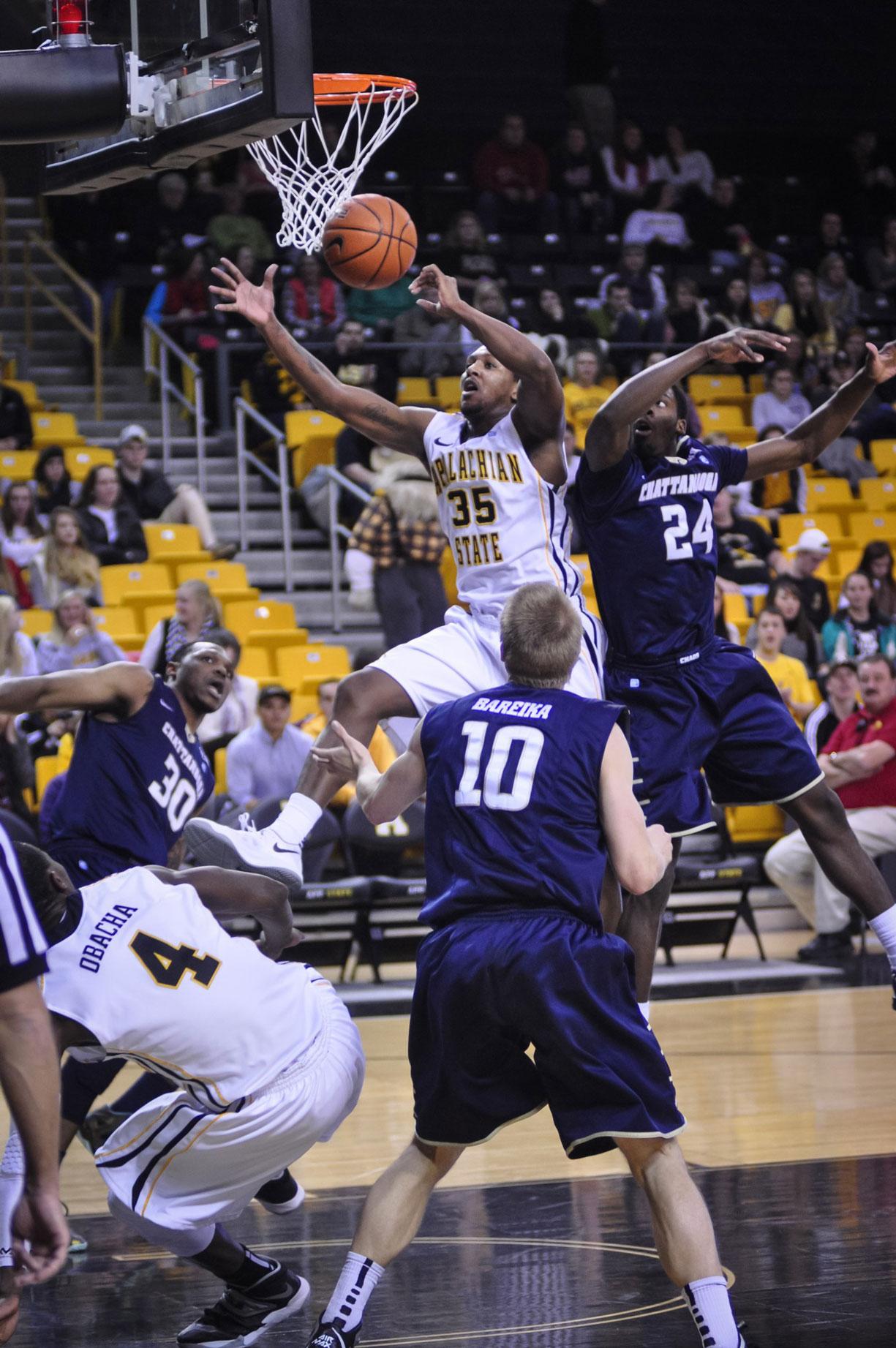 "I think you guys have heard me say this before, but this league is about upperclassmen, it's about seniors," head coach Jason Capel said. "I think Z Mason, whenever they got in trouble they just threw him the ball and got the heck out of the way. He's a grown man, he dominated the game with 22 [points], 12 [rebounds], and 6 blocks."
The perimeter shot wound up being the downfall for App State, as the team made just three three-pointers on 13 attempts. Chattanooga, on the other hand, shot 53 percent on 15 attempts.
"Tonight we kind of just struggled behind the three-point line I think," junior forward and leading scorer Jay Canty said. "We just got to focus in and step up and make shots."
Through four conference games, Appalachian State is shooting 24 percent from deep and 41 percent on overall field goal attempts, which both rank last in the SoCon.
"I think we are a great shooting team," starting point guard Mike Neal said. "It's just all about confidence. Shooting the ball is just confidence."
Despite a plus-six turnover margin and 15 points off turnovers, App State could never make a run to bring the score closer than eight points throughout the second half, eventually falling 80-70 on a few late Chattanooga free throws.
With just two seniors on the App State roster, coach Capel was clearly upset with the effort from some of his upperclassmen.
"Again when you talk about [Chattanooga's] seniors, we have no senior leadership whatsoever and I'm very disappointed in that," he said. "Seniors have to be accountable and lead, and ours aren't doing that. It is cut dry and very plain and simple."
App State (4-13, 0-4 SoCon) takes the court again Saturday at 2 p.m. in Holmes Convocation Center to take on Georgia Southern (9-9, 2-1 SoCon) as they look for their first conference win of the year.
Story: Nick Joyner, Senior Sports Reporter
Photo: Rachel Krauza, Staff Photographer