In the latter half of the basketball doubleheader on Saturday, the men's basketball team fell 83-76 despite 19 points from sophomore guard Chris Burgess.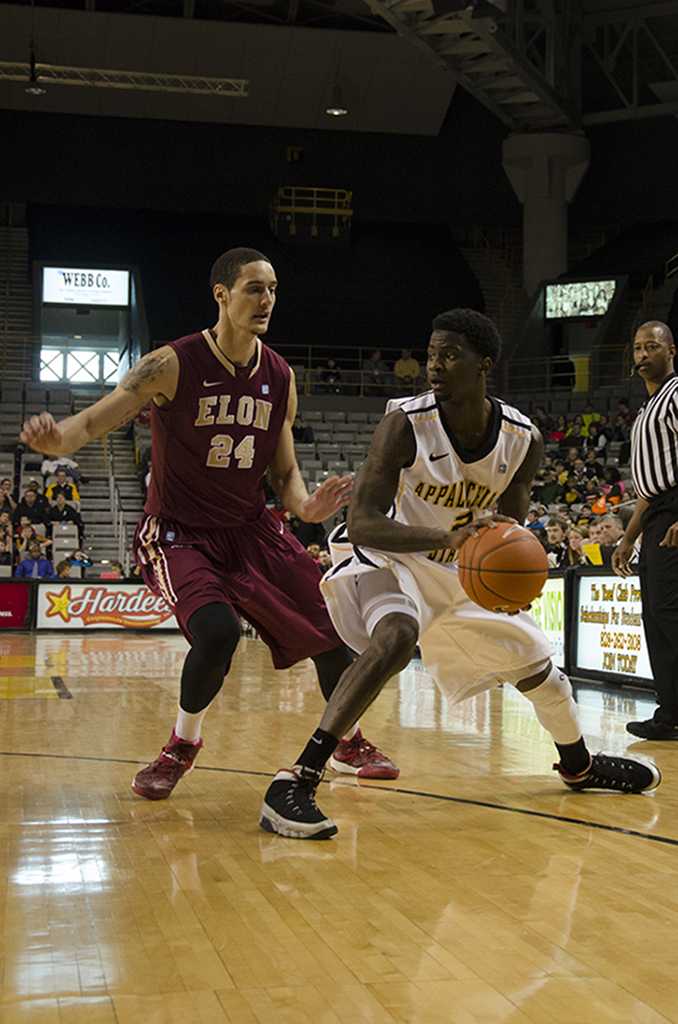 Elon was leading the Mountaineers 45-34 by halftime with only one turnover to the Mountaineers seven.
The Phoenix were also shooting 62 percent compared to App State's 54 percent.
The Phoenix dominated the court in ball possession, but the Mountaineers hit all of their free throws in the first half and pulled down a total of 14, rebounds compared to Elon's nine.
"I give Elon a lot of credit," head coach Jason Capel said. "I thought their execution was pretty flawless. They did things necessary to win."
In the second half, the Mountaineers tried to make a fast comeback and sliced Elon's lead down to six points, but the double-digit lead was quickly restored by Elon's consistent 3-point shooting.
The largest lead the Phoenix held over the Mountaineers was 17 points mid-way through the second half.
Four out of five App State starters scored in double digits by the end of the game, and starting sophomore forward Michael Obacha pulled down a team-high 13 rebounds.
"We shot the ball well," Burgess said. "We really did move the ball on offense and everybody was hitting their shots and tried getting layups. We were playing inside and out, but on the other end we were leaving shooters open and they would knock [shots] down."
The Mountaineers dropped Elon's field goal percentage down from 62 to 55 percent and kept their 3-point shooting at 44 percent.
App State increased its 3-point shot percentage up to 43 percent. The Mountaineers shot 53 percent from the field for the game.
"Offense was great, even coach said it in the locker room," junior guard Mike Neal said. "We got really wide open shots, we just fell short on defense."
The loss to Elon drops the Mountaineers' SoCon record to 2-6 and their overall record to 6-15.
App State has eight games remaining before the conference tournament begins.
The team is back in action Thursday to host The Citadel at the Convocation Center. That matchup is set to tipoff at 7 p.m.
Story: Jess Lyons, Sports reporter
Photo: Aneisy Cardo, Staff photographer