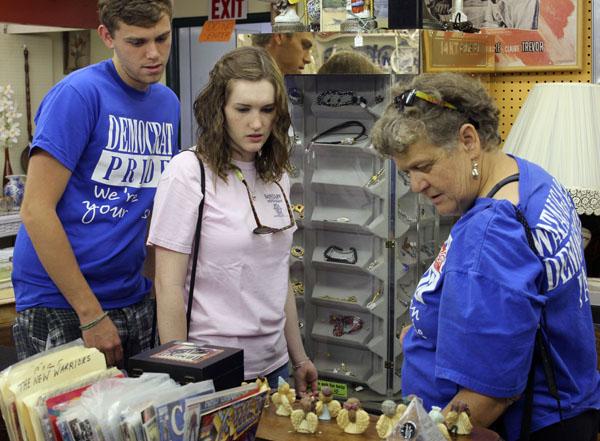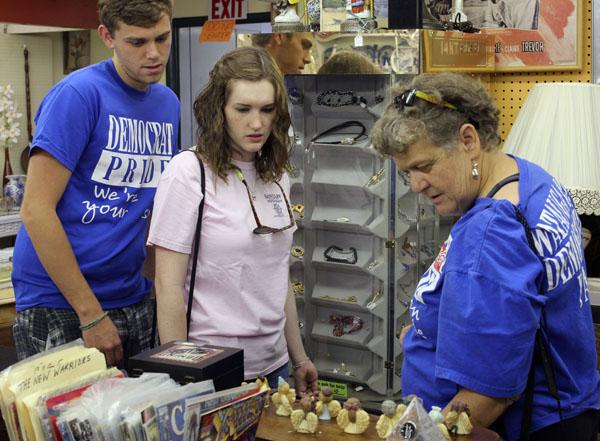 The Watauga Democratic Party hosted a cash mob at Appalachian Antique Mall on King St. Saturday.
A cash mob is designed to "pump" money into local businesses and is intended to benefit the community, Democratic Executive Committee Marsha Walpole said.
During Saturday's cash mob, participants were encouraged to spend at least twenty dollars in cash so businesses did not have to pay a fee for debit and credit cards, Walpole said.
Following the shopping event, customers were encouraged to go eat at Mountain House Restaurant, a local eatery, to continue the day's theme of supporting local businesses.
"Local businesses have a hard time when big stores like Walmart come in, so this just helps them last a little bit longer, try and hold on by the fingernails," Sarah Smithers, undecided sophomore said.
College Democrat's President Lia Poteet was also in attendance.
"It's a great way to support local businesses," Poteet said.
Although, Poteet and Smithers were in attendance, not many other university's students attended.
"They are a part of the community, and them being able to spend their dollars within the community allows them to feel [like they are] contributing to the welfare and [are] able to strengthen the community so that it will last forever," county commissioner Virginia Roseman said. "I hope the people within the university will understand what a vital part they are to the success of everything [in the community]."
Appalachian Antique Mall's owner Jill Reeves said she was "excited" about the cash mob. She said she's always wanted people of all ages to appreciate her items.
Just under $2,000 dollars were spent at the antique shop.
"Thank you, Democratic party," Reeves said.
Story: LINDSAY BOOKOUT, Intern News Reporter
Photo: PAUL HECKERT, Senior Photographer