Celebrating diversity
Appalachian commemorates the 50th anniversary of the Civil Rights Act of 1964
The Civil Rights Act of 1964 was passed 50 years ago, helping integrate Appalachian State University for a more diverse student body.
The Multicultural Center for Student Development, alongside university program specialist Susan King, will be helping the Chancellor's Commission on Diversity, University Forum Committee, Performing Arts Series and University Communications to host the 50th anniversary throughout the year.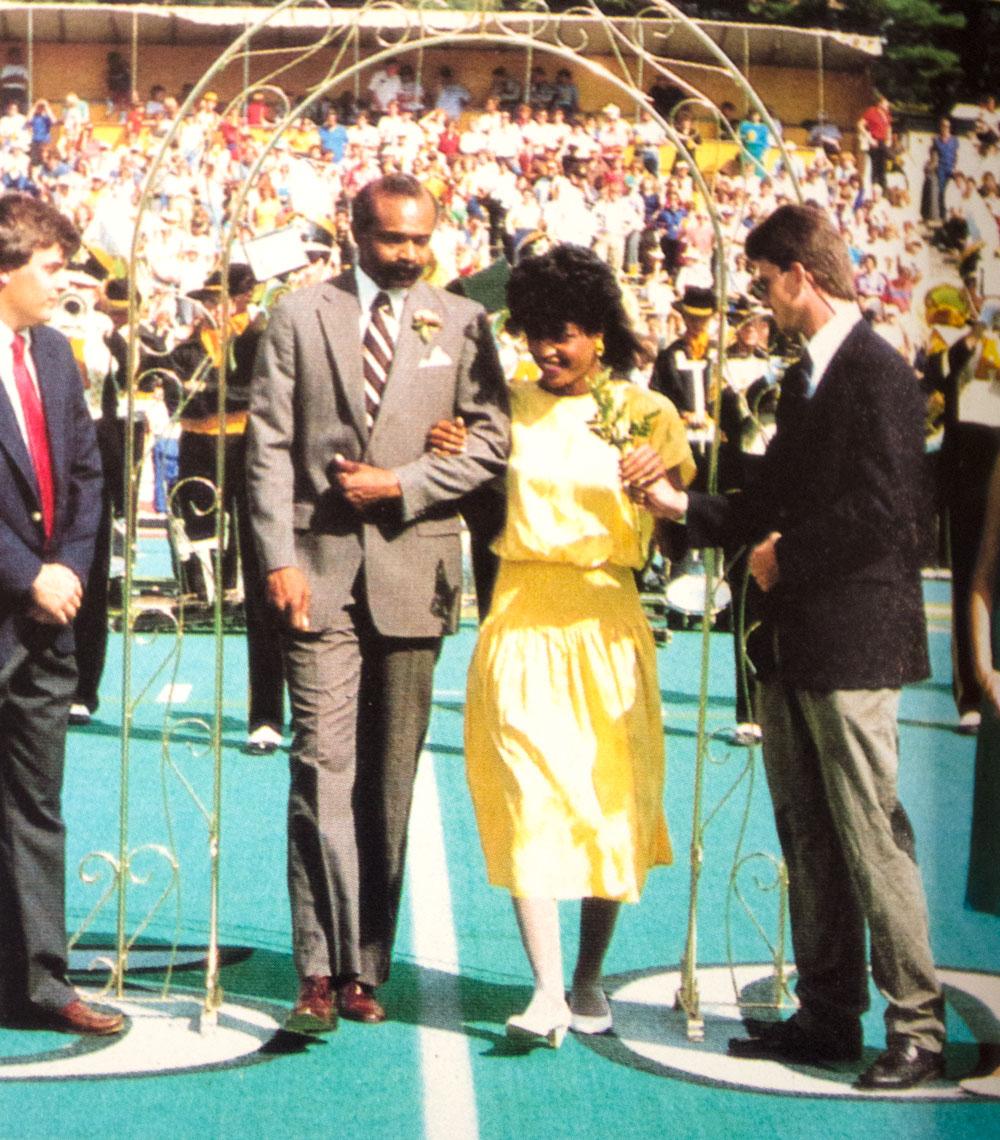 According to the Cornell School of Industrial and Labor Relations, the Civil Rights Act of 1964 made employers reach out to a wider audience when advertising a job vacancy, whereas affirmative action programs limited employers to choosing only the most qualified applicant for the job.
The theme of the celebration for the year will be profiles in courage.
The director of the office of multicultural student development Augusto Pena said some of the profiles that will be included are the first African American students at Appalachian State University.
Others who will be profiled include Carolyn Anderson, the first African American professor to teach from 1969 to 1970, Beauregard Stubblefield, the first to achieve tenure from 1971 to 1977, and Robert Leak, the Stu-dent Government Association's first African American president, elected in 1975.
"The focus as we're researching these stories of these [former] students [is] clearly these were all really courageous people," Peña said.
Pena said Anderson, who graduated from Appalachian in 1969 with a master's degree in mathematics, will visit Appalachian in October. Clayton Deskins, a former Appalachian football player – the first African American football player to be inducted into the university's athletics hall of fame – has a visit planned for spring 2015.
The first African American homecoming queen Debi Phifer-Smith, who was crowned in 1986, is also returning to be the grand marshal of the homecoming parade.
A 2014-15 forum series where leaders of social justice, civil disobedience and civil rights movements will speak has begun as a part of the anniversary that focuses on "The Civil Rights Act After 50 Years: Is there Justice for All Now?"
The lectures all begin at 7 p.m. at the Schaefer Center for the Performing Art, and the admission is free and open to the public.
"In the academic world, through classes [and] through other parts of the university, we're hoping to plan events that help us commemorate the significance of this year," Pena said.
Other events include various speakers, plays, lecture series and more throughout the fall and spring semesters.
The Black Student Association is also commemorating their 40th anniversary as a club this year, which will be held Oct. 10.
"50 years ago there was a student who walked on this campus possibly feeling alone and maybe even at sometimes an outcast, but today in 2014 we strive to make all students feel welcomed in a place that will become their second home," Cotton said.
For more information on either anniversary, visit www.multicultural.appstate.edu and  www.diversity.appstate.edu.

Story: Kaitlan Morehouse, Intern News Reporter
Photo courtesy of The Rhododenron Volume 65 (Yearbook)