Chancellor search committee to review candidates in closed session Friday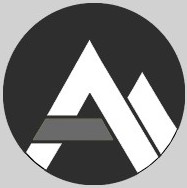 The search committee for Appalachian State University's next chancellor will meet in a closed session Friday at 4 p.m. in the chancellor's office, located in B.B. Dougherty Administration Building.
The agenda for the meeting, where members will meet in person and via conference call, consists of a call to order, approval of minutes, review of candidates and adjournment.
After the committee narrows its list of candidates down to three, those names will be passed on to the Board of Trustees, of which seven are also members of the search committee, according to chancellorsearch.appstate.edu. The board will then make its recommendations to UNC system President Tom Ross, who will select Appalachian's next chancellor.
Since the 21-person search committee decided Oct. 15 to conduct a closed – or confidential – search process, Michael Steinback, chair of both the Board of Trustees and search committee, has sent out links for surveys and comment submissions, according to the chancellor search website, as the most recent forms of public input for the newest chancellor in the UNC system.
"Through this survey, 3,451 of you provided invaluable insight to the search committee, which we are using to help identify the candidates most qualified to be our next leader," Steinback said in a message on chancellorsearch.appstate.edu.
Open, one-way forums were also held last semester as a way for the public to submit suggestions and considerations to the committee.
Chancellor Kenneth Peacock announced his decision to step down April 18, 2013. Peacock said he will remain as chancellor until his successor has been appointed.
Story: Michael Bragg, Editor-in-Chief