Students held a memorial service in honor of Appalachian State University student Mandie Phillips on Thursday night near the Greenway Trails in Boone.
Phillips died in a car accident in December 2014.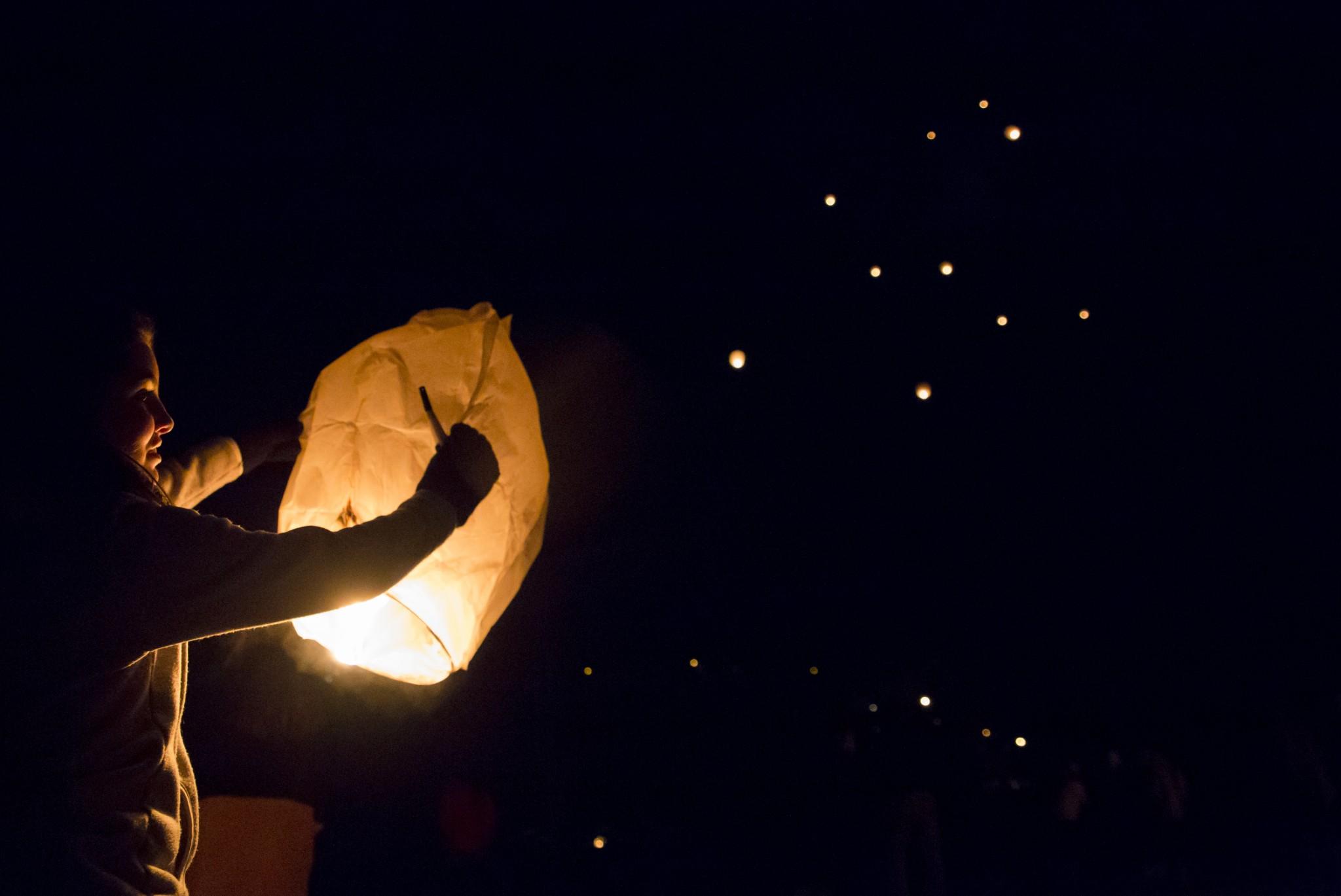 Approximately 50 of Phillips' Chi Omega sorority sisters gathered at 7 p.m. to commemorate her life. Participants passed out "Mandie4President" bracelets, shared stories, lit Chinese lanterns, exchanged hugs and sang a song.
Elizabeth Blomquist, Phillips' sorority sister and roommate, said she once talked with Phillips about what their funerals would be like. Phillips, who has been described as free spirit, said she wanted her funeral to be a party.
"I knew [the memorial] is exactly what Mandie would have wanted," said Blomquist. "It's so Mandie."
Phillips' sorority sisters said they believe she would have loved the memorial.
"She would have been overwhelmed with joy," said Elizabeth Hofmann, a sorority sister. "She would have been very honored."
The event was planned by the Chi Omega sisterhood chair, Lindsay Fenyak. Fenyak was inspired to incorporate the Chinese lanterns by her computer background, which is a picture of a festival of lights.
"Lighting a candle wasn't enough," Fenyak said.
Although the wind caused difficulties with the floating Chinese lanterns, the girls remained positive.
"Mandie would have probably be laughing at [the lanterns] catching on fire," Fenyak said.
The attendees shared memories about Phillips and her personality. They emphasized that Phillips' had a positive impact on all people she came across.
Hofmann said, as a freshman, she once broke down crying. Phillips' approached her and comforted her even though she didn't know why Hofmann was crying.
"She appreciated every moment she lived," Hofmann said. "She made sure everyone around her reciprocated those vibes."
Story: Clare McPherson, Intern News Reporter
Photo: Paul Heckert, Business Manager