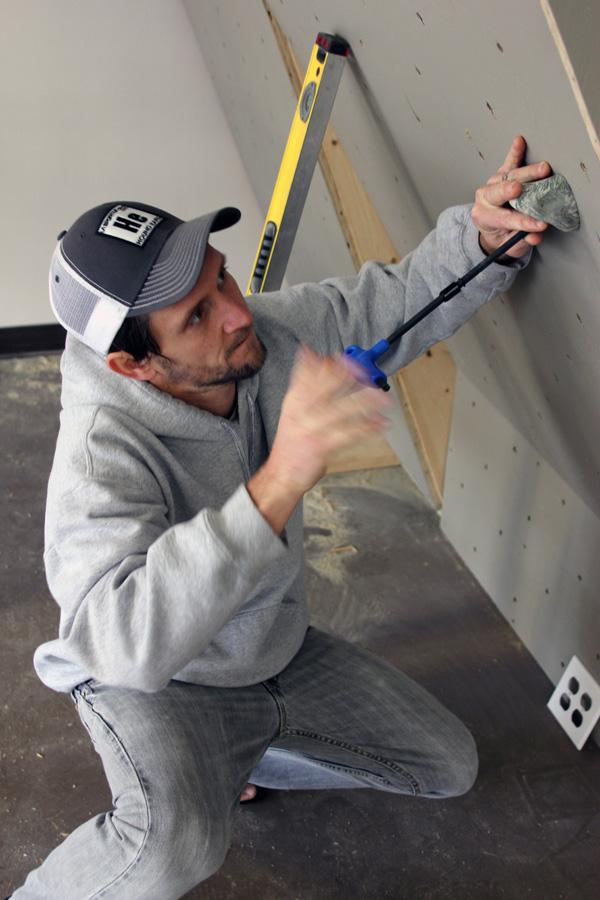 A new outdoor consignment shop opened Tuesday on Rivers Street.
The shop, known as Regear Outdoors Co., will allow customers to buy and sell gently used outdoor gear and equipment, such as clothes, bikes and backpacks, co-owner of Regear Rio Sawhill said.
Regear will sell high quality gear at discounted prices and include a small indoor bouldering wall inside, he said.
Regear is a consignment shop, so customers consign, or hand over, an item to the store and are paid when the item is sold.
Each business quarter, Regear will partner with a local non-profit and donate three percent of their profits to that organization.
Appalachian alumna Claire McRoberts-Dean learned about Regear through a packet she received at the Black Saturday 5k and decided to consign with the store. She said consigning was easy and efficient and she was actually surprised to find that one of her items was expected to sell for higher than she thought.
"In Boone, if you can support great people and local businesses while getting great prices on outdoor gear, why wouldn't you go," Dean said.
Students can also donate money online to Regear at regearnc.com. Each donation gets customers a special perk that ranges from a bumper sticker and water bottle all the way up to a climbing trip in Linville Gorge, Sawhill said.
Regear is located on 967 Rivers Street and is open Tuesday through Sunday from 10 a.m. to 6 p.m.
Story: LOGAN HUFF, Intern News Reporter
Photo: PAUL HECKERT, Senior Photographer