The seventh annual Momentum Dance Showcase took place last weekend, featuring eight student choreographers each showcasing their original compositions with student dancers.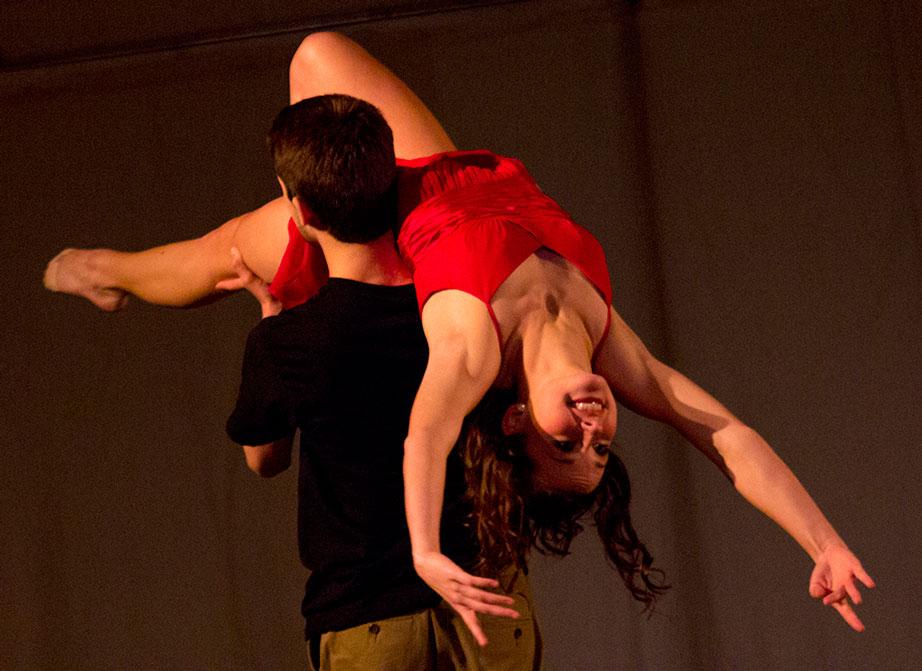 Momentum, a student dance club, puts on this showcase as a way to share the love of dance with the community, and also to create more opportunities for dancers and others in the department, Kaitlyn Curran, club president, said. Now a senior, she has been involved with Momentum since taking part in the showcase her freshman year.
"They've all grown so much this year, it's incredible," Curran said. "It makes me really happy to see that because everyone wants their friends to succeed."
The showcase allows budding choreographers who might not have the chance to explore their own work outside of class the opportunity to work with fellow students. This year, all but one of the choreographers had never choreographed before.
Students begin planning their choreography in the fall, and Emily Goodall, one of the student choreographers, said she appreciates the length of time the showcase allows for beginners to work on their pieces.
"You get to sit down with your dancers and connect with them and really let them connect to your piece," she said.
Her two-person piece, "Chaotic Thoughts," is based on a theme of organized chaos. The small details and quick movements between the dancers, though in keeping with the intended story, proved themselves difficult tasks to execute as a first-time choreographer.
"It's challenging for yourself – you're solely responsible and when the dancers come in, you're in charge," Goodall said. "You're supposed to know what they need to do when and try to help them understand it as best as you can without losing what you want to accomplish."
The showcase is also the first chance for many student dancers to perform at the university before they are fully in the dance program.
"Having the ability to meet other students and to work and dance with them, especially as a freshman, was one of the best experiences I had last year," said Raquelle Pollock, a choreographer this year.
Pollock, a sophomore, created a piece which presents three dancers who are each attempting to create their own self-fulfilling identities. She based her dance and ideas off of psychoanalyst Erik Erikson's fifth stage of psychosocial development, which is adolescence, to tell the story of her own personal development.
Proceeds from the ticket sales, which averaged approximately $175 per night, go toward club activities such as open classes, visiting artists and social events. The club's activities, including the showcase, don't discriminate by major, ability, age or style.
"There are chances to get involved in dance on campus, but they're limited chances, and this is a way to explore dance in a more informal setting and get acquainted with those skills," Curran said.
by Lovey Cooper, Senior A&E Reporter
Photo by Paul Heckert, Interim Photo Editor