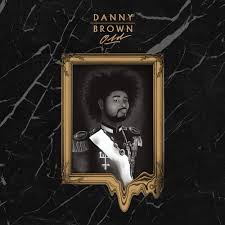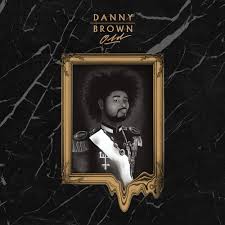 Critical rap darling Kendrick Lamar made waves recently with his verse on Big Sean's "Control." Lamar challenged a number of his peers, including A$AP Rocky and Drake, to get on his artistic level.
He didn't mention left-field rap icon Danny Brown. While this is likely due to time constraints, it's tempting to think it's because Brown could "murder" Lamar at his own game.
Granted, Brown's helium-tinged yelp and quirky production choices place him in an entirely different realm than Lamar's take on East Coast rap.
At 33, Brown is well established in the rap game with acclaimed mixtapes, show-stealing guest verses and an amped-up live show. He brings his strengths and a number of modern twists to his first solo studio album, "Old."
The first half of "XXX" was full of drug-addled debauchery and the second full of intense introspection. On "Old," the halves are switched, with the rumination first and the party-starters closing the album in style.
Opener "Side A (Old)" sports the hook "They want that old Danny Brown." It's a triple entendre; encompassing his old rap style, his history in drug dealing and his current, mature artistic sensibilities.
Highlights abound in the killer first half, including the totally off-the-wall "The Return," the psychedelic one-two punch of "Wonderbread" and "Gremlins" and a beat by synth-pop duo Purity Ring on "25 Bucks."
When inward-looking tracks "Clean Up" and "Red 2 Go" come to a close, it feels like the end of a satisfying, complete arc that directly addresses the humanity behind Brown's madcap, pill-popping persona.
While the party songs on "XXX" featured queasy, off-putting beats, Side B of "Old" overflows with huge bass hits, neon synths and skittering hi-hats that are immediately appealing.
The album's two halves also bleed into each other. "Kush Coma" scans as a stoner anthem but is clearly about depression. Closer "Float On" is one of the album's best tracks, returning to the down-tempo style of Side A for a nice summation of the album's themes.
"Old" is an exhausting listen at 56 minutes, and could do without its few misses – "Dope Fiend Rental" and "Smokin and Drinkin" stand out in particular. Brown's extremely eccentric range of flows is also certainly not for everyone.
That said, "Old" is a very enjoyable rap release thanks to its impressively diverse themes, truly innovative beats and Brown's lyrical precision.
Rating: four out of five stars
REVIEW: COLIN MOORE, Senior A&E Reporter