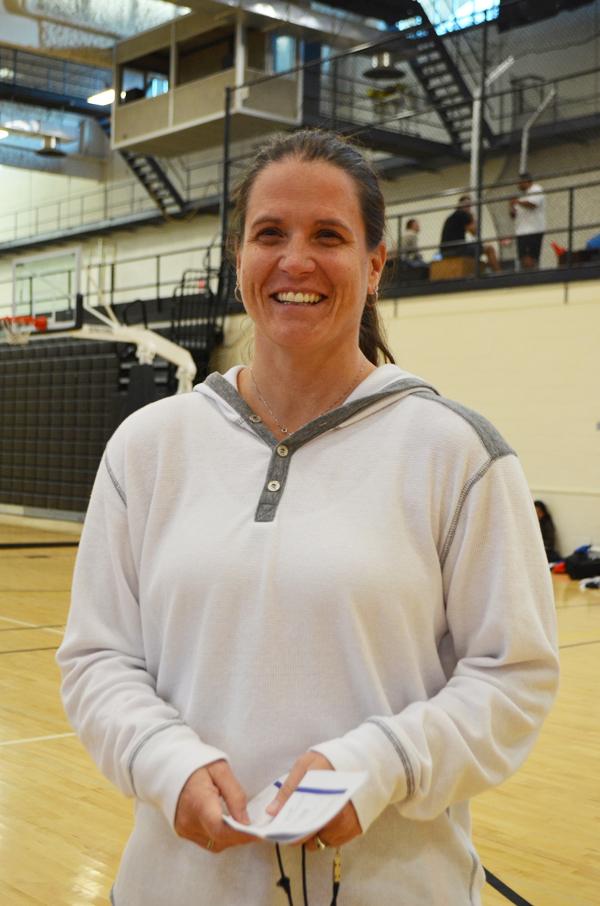 When women's basketball head coach Darcie Vincent landed in the High Country, she inherited the broken pieces of Appalachian State's women's basketball team.
The program had managed only one winning season in the 12 years prior to her arrival.
Now, approaching her fifth year at App, her team has been chosen to repeat as Southern Conference champions.
In 2007, during the App State v. Michigan game that put the university on the map, Vincent's attention was piqued.
"I watched that football game and I was like 'who's this App State?' They win the game and six months later you're interviewing," Vincent said. "I interviewed and 45 minutes later you're taking the job. It was in God's plan for me to be here and take on this challenge."
When she arrived at Appalachian, she was unaware of all of the challenges she had waiting for her.
"[Director of Athletics] Charlie [Cobb] did not inform me of all the issues I was in store for – I didn't realize where we were, especially academically," Vincent said. "We really had to struggle with a few of these kids to get them to understand how important this degree was."
In Vincent's career, she has been no stranger to rebuilding basketball programs. She worked extensively for women's programs at California, Pa. and Slippery Rock.
"All you have to do with these kids is make them believe in something bigger than themselves," Vincent said.
Senior Courtney Freeman was a member of Vincent's first recruiting class and has been a staple in the program from the beginning.
"When I had signed and they only won maybe eight games, I was like 'wow it's going to be difficult,'" Freeman said. "But just by talking to [Vincent] you could tell that there was a passion there, that she wanted to turn the program around and that she was capable of doing that."
Another integral part of the Appalachian coaching staff is associate head coach Heather Kearney. She played under Darcie Vincent at Slippery Rock and went on to
coach beside her at California, Pa. and now at Appalachian.
"We spent a year apart because I stayed at Cal as the head coach when she came here, and I think what we learned during that year is that we're much better together," Kearney said. "I think we just instilled that championship mentality. It's not about striving to be better than your opponent, but it's about striving to make yourself better."
Story: KAITLYN THRUSTON, Senior Sports Reporter
Photo: ANEISY CARDO, Intern Photographer