Dawson named App State field hockey coach
Former Bucknell field hockey assistant coach Meghan Dawson has been named Appalachian State's field hockey head coach, director of athletics Doug Gillin announced Wednesday.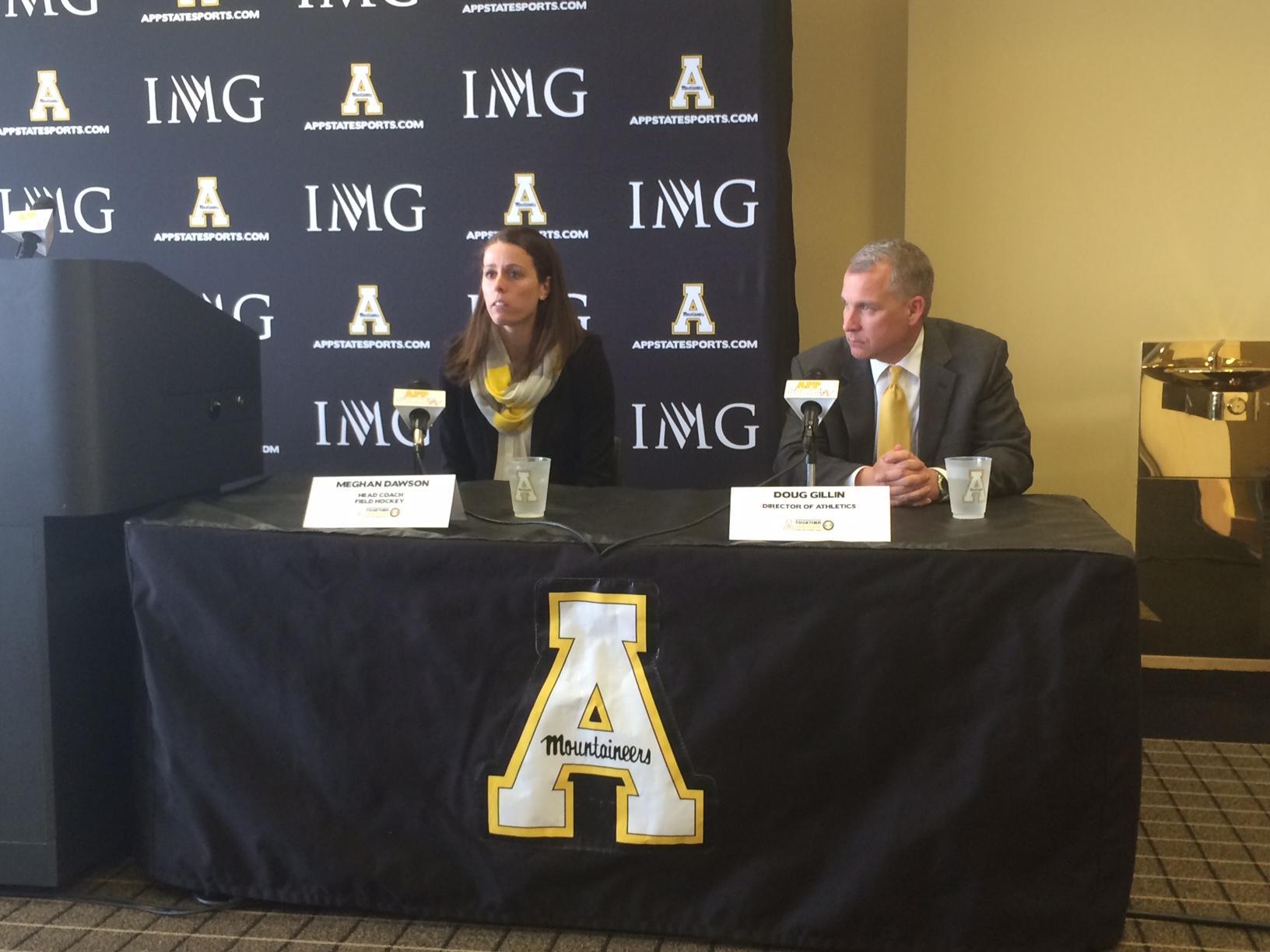 "We had a great, great talent pool from which to choose," Gillin said. "It was difficult for us to go through, but we ended up in a really, really good place. We ended up with one of the best, young and up and coming coaches in the sport with a pedigree not only from high school, but from college and her most recent success at Bucknell University."
Dawson served as Bucknell's assistant coach since 2013, helping to lead the team to 21 wins during her two seasons there.
In 2014, with Dawson at the helm, the program went 13-6, for its first winning season in five years.
"[Dawson] is an incredibly positive and supportive person by nature and when you combine that with her competitive drive and hockey knowledge, she will be an amazing leader for Appalachian State's program," said Bucknell field hockey head coach Jeremy Cook in a statement.
Additionally, Dawson won four state championships in high school and then went on to play college field hockey at UNC-Chapel Hill where she advanced to four Final Fours and won two national titles in 2007 and 2009.
After college, Dawson was a member of the United States Field Hockey Developmental Squad that earned a silver medal in 2011 at the Champions Challenge.
When it comes to her coaching philosophy, Dawson said it all begins off the field with academics coming first.
"I want them to represent Appalachian State with the best that they can be, every day from the moment they step on the campus," Dawson said. "And the next thing is, I want to win. I really don't like losing and I told the girls, but it's not just about the wins and losses, it's about the improvement that they feel as people."
Dawson credited Karen Shelton, head coach at the UNC-Chapel Hill for helping to prepare her for her current coaching role today.
"I learned a lot from coach Shelton, who taught me a lot about discipline and hard work and how to become the best that you can be, not only on the field, but off the field," Dawson said. "I've learned a lot from her, my teammates, all of my other past coaches, to kind of get me here."
STORY & PHOTO: Nicole Caporaso, Senior News Reporter