Defense could help bring a Sun Belt Championship
Like the old adage says, offense sells tickets, but defense wins championships.
Alongside an abundance of returning offensive talent, App State football brings back a plethora of defensive starters.
Offensively, App State added a lot of new faces via signing day, but the defense will remain a veteran group.
Replacing graduated senior linemen Ronald Blair and Deuce Robinson will be a challenge for the Mountaineer defense, but plenty of underclassmen got crucial experience last season.
Rising junior Olawale Dada saw a lot of first-string playing time as the 2014 season progressed, rotating in at outside linebacker and defensive end.
Junior to-be Tyson Fernandez anchored down the interior line much of last season, and will likely see the field often again next season.
At the inside linebacker spot, John Law will likely be the starter after another strong season in 2014.
With a full season of experience now under his belt, Law will be a player to watch when the App State defense takes the field this season. Look for #88 in the middle of the Mountaineer front-seven communicating, calling audibles and making plays all over the field.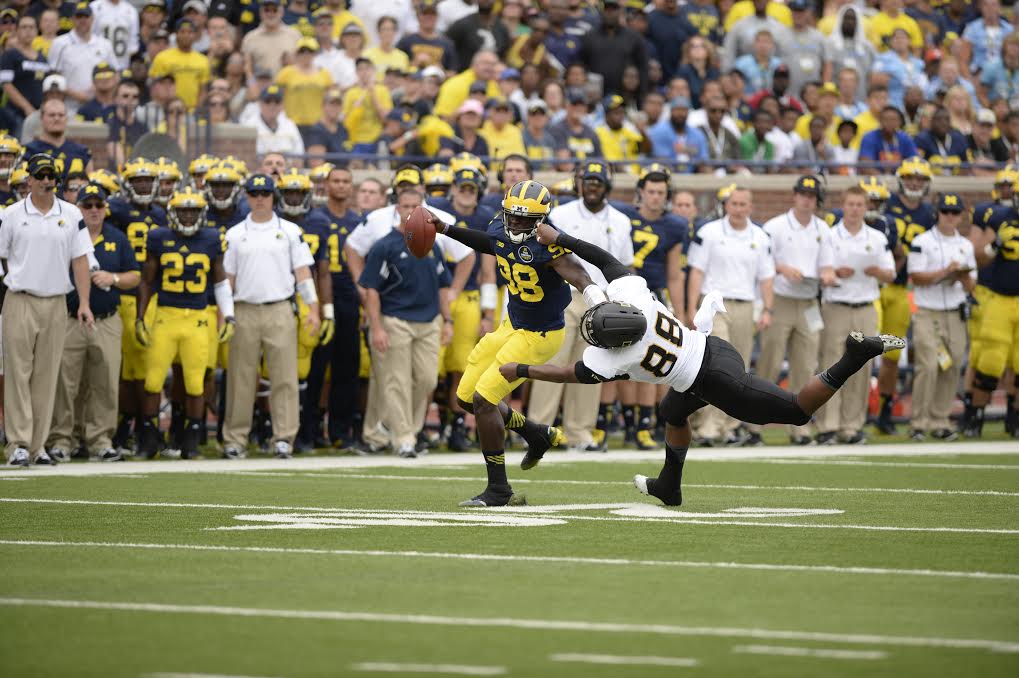 Young last season, the defensive backfield should be a major strength for App State.
Another year of experience for defensive backs Latrell Gibbs and Alex Gray will really help when the front-seven can't get to opposing quarterbacks.
Seniors Kevin Walton and Doug Middleton are two guys to keep an eye on when the ball is in the air and the Mountaineers are looking for a big play.
As always, incoming freshmen will arrive during the summer and look to push some of the older guys for playing time.
Things could change, of course, but App State seems to be well-experienced with a lot of talent all over the defensive side of the ball.
After a rocky start to the beginning of the 2014 campaign at Michigan, the defense performed well and was a major reason why App State ended the season on a six-game winning streak.
The Mountaineers host Howard on September 5 to open up the season, but should handle the private school from Washington, D.C., with relative ease.
In the second game of the season, App State will travel to Clemson and the defense will really be tested.
Don't put too much stock into either game, though.
The App State defense should have no problem slowing down the Howard attack, but will likely struggle badly in Death Valley the following week.
Oct. 10, when the team travels to Georgia State to kick off conference-play, is when the defense needs to be firing on all cylinders.
If App State wants to challenge for a Sun Belt title, the defense will have to be playing at a high level.
Remember, offense sells tickets, but defense wins championships.
Story: Nick Joyner, Senior Sports Reporter
Photo: Justin Perry, File Photo