Despite lacking resources, Women's Center creates community for women
For the past several years, issues such as gender inequality and sexual assault on college campuses have become so pervasive in the media. Across the nation, some university women have created public forums to discuss these issues, places where they feel safe and are able to have honest and often difficult conversations.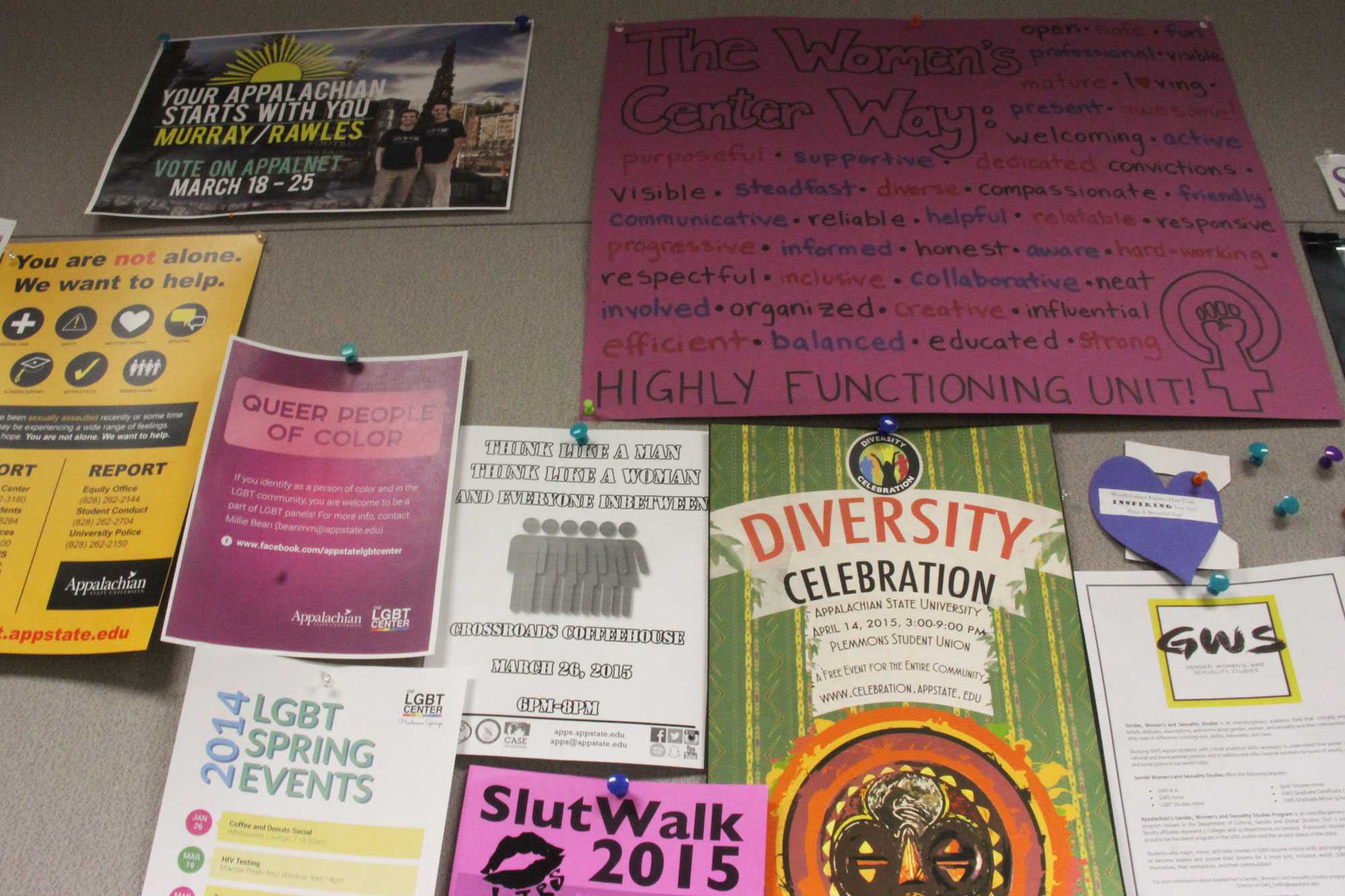 Since 1998, that place for many women at Appalachian State University has been the Women's Center in Plemmons Student Union.
In the late '90s, the Women's Center was conceived as a project that interdisciplinary major Suzette Patterson worked on with a group.
"My senior capstone project was to present an idea to change the community," Patterson said.
The Women's Center today operates under the umbrella of Multicultural Student Development, headed by Director Gus Peña. Also under that umbrella are the Multicultural Center and the LGBT Center, both of which the Women's Center often works with to put on events such as the Walk for Awareness, question-and-answer panels with student leaders and Feminist Coming Out Day.
Much of the work the center conducts is in direct response to current issues in the community.
"Our purpose is to raise awareness of gender inequality on campus as well as provide services and referrals for students in need, even those that are in crisis," senior sociology major Amelia Thomas said.
Thomas said working with the Women's Center helped her grow as an individual and a social justice activist, something Patterson has noticed in may who have joined.
"I saw people, they would come in their first day in college and stay with the Women's Center and have it be the most important part of their college career, the most important extracurricular," Patterson said.
The Women's Center Planning Committee, as her group became known in the '90s, mapped out the center's constitution and mission.
"It started because there were a couple of high-profile sexual assaults on campus that tore the community apart," Patterson said.
In 1997, the university faced three major rape scandals. The first was the reporting of a rape of a female student by three men at a fraternity party, and was soon followed by a report that another woman was raped by an out-of-town acquaintance.
The administration remained silent until large newspapers took notice and a 500-person protest march took place in Boone. When the administration did comment, it was not very encouraging toward victims.
"If you are not in control of your life through indulgence in alcohol and drugs, then you are setting yourself up," said then-chancellor Francis Borkowski to the News & Observer, according to an in-depth report by a former staff writer for The Appalachian.
That same year, a female student reported being raped by six members of the football team. According to a sexual assault report in Mother Jones, one player was cleared, one was suspended from school and the others were placed on temporary probation, allowing them to eventually return to football.
A year later, the Women's Center opened and Patterson became the first graduate assistant to oversee operations. Later she became the center's faculty adviser, and assistant director for gender education working with Multicultural Student Development until last year when she left to work as a licensed professional counselor full time at High Country Counseling.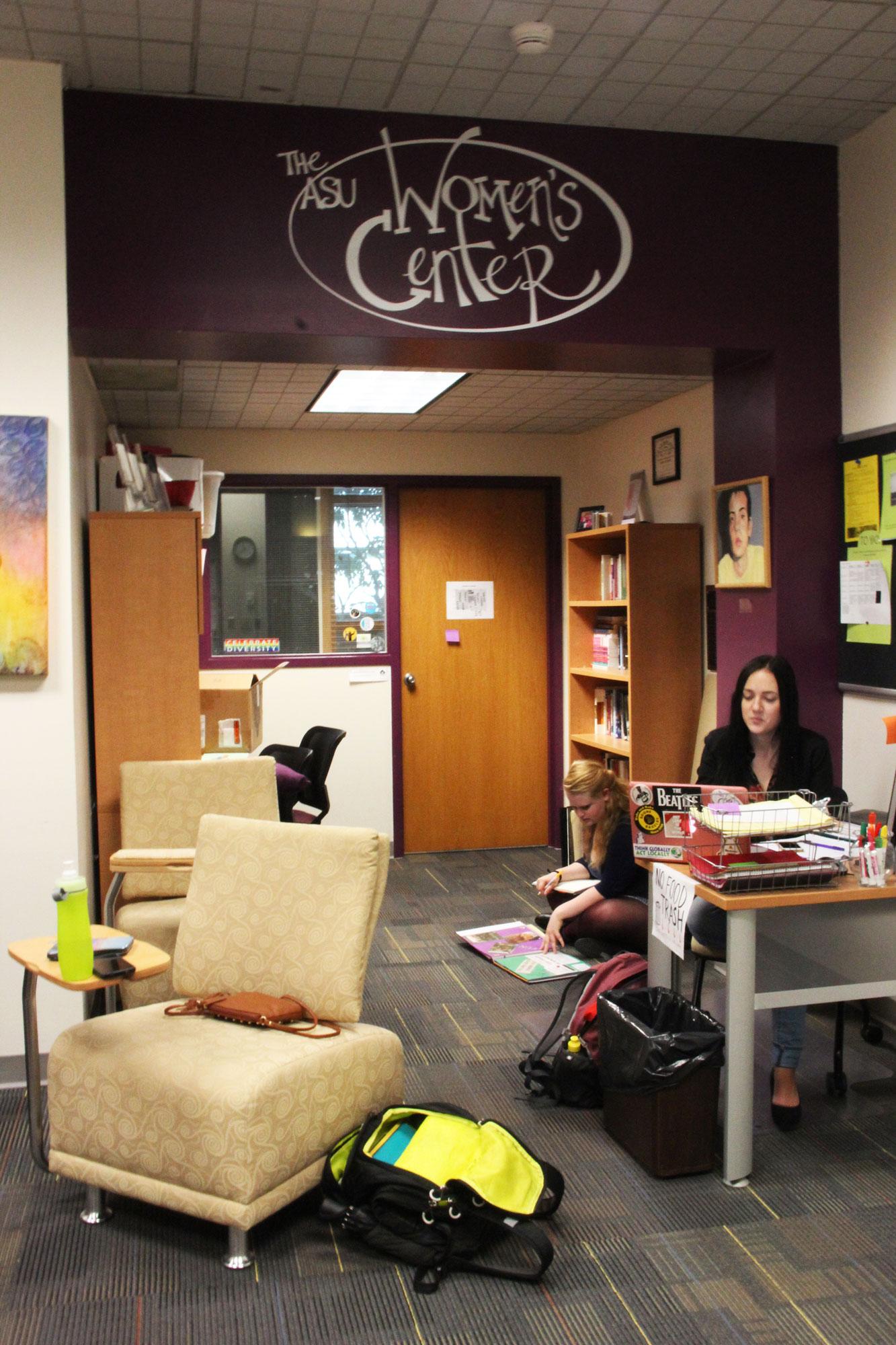 Patterson said she and the other members of the planning committee decided the center was needed because female students didn't have a safe space to discuss difficult situations.
To this day, the university does not have a crisis center to deal with sexual assault and rape cases.
"The difference between here and most other [campus women's centers] is because we don't have that in-house crisis support," current graduate assistant Melanie Weast said. "We can tell them where to go to get that support, but outside of telling them where to go we can't really do anything else because we're not qualified to do that."
When Patterson was the faculty adviser, she worked as a liaison between victims and the OASIS domestic violence help center off-campus, which Weast said helped people view the Women's Center as an effective place to go for help.
At North Carolina State University, the Women's Center there employs six full-time professionals, three student workers, two AmeriCorps Literacy Corps team members, one teacher's assistant, one intern and more than 400 volunteers, according to their website.
The Women's Center at Duke University operates as a crisis help center. Currently they employ five professionals and 10 paid interns on staff, according to their website.
"I would like to see some type of crisis something put here, but I don't foresee that ever happening," Weast said. "I don't foresee the university taking that step because we have professionals already doing that [at Health Services on campus and Watauga Medical Center off campus], so I don't know if that financially makes sense for the university."
Since the center's doors officially opened, it has been a fully student-run and -operated organization, with a flat hierarchy, meaning decisions are made by everyone who works at the center, not by any one leader.
This type of management structure, Patterson said, allows the volunteers who work for the center to gain valuable decision making and leadership experience, but can at times be difficult.
"That can be frustrating for people," she said. "Not having a hierarchy means at times it's harder to make decisions. For people that desire efficiency, that can be frustrating."
But despite occasional frustrations, those that utilize the center maintain its importance and effectiveness.
"Honestly I don't know where I would be if I hadn't found the center," Thomas said. "It is one of the few organizations that advocates specifically for gender equality. The center is also an amazing opportunity to build lasting and meaningful relationships with other activists."
Story: Emma Speckman, A&E Editor
Photo: Alex Gates, Photo Editor