Despite poor start, App State is 'pretty upbeat'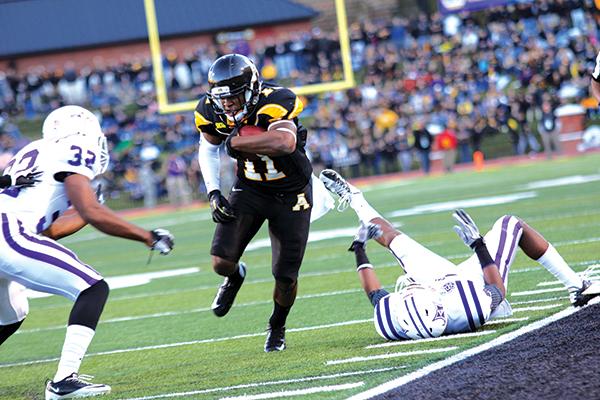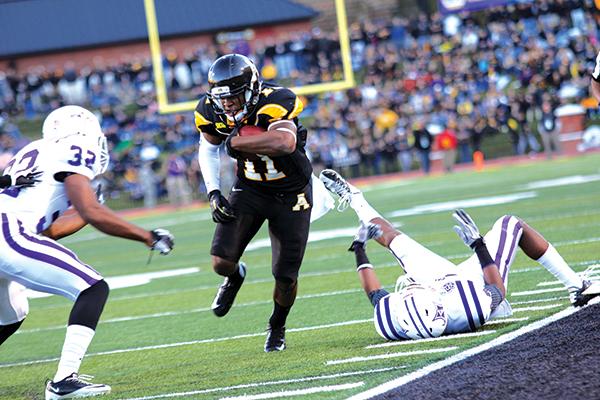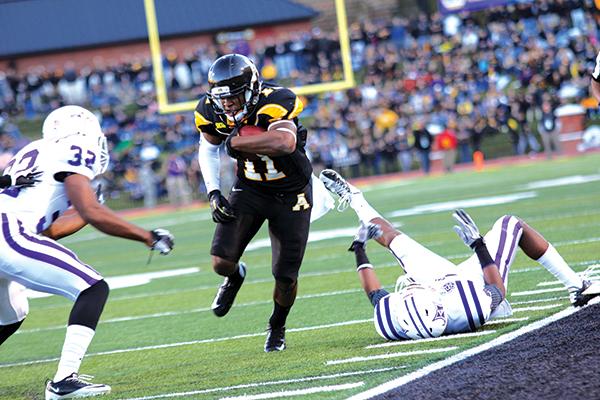 The football team may be taking practice as business as usual, but the Mountaineers know they need to start winning ballgames.
Although the Mountaineers (1-5, 1-2 SoCon) did not lose the turnover or time of possession battle, App State still couldn't find a way to keep up with the Samford offense last week.
"We won on the stat sheet, but didn't win on the field, and that's the most important thing," sophomore quarterback Kameron Bryant said. "You have to get first downs. The field is 100 yards and you have to get 10 every three downs. When you don't get first downs, everything else doesn't matter. You have to be able to move the ball, and we didn't move the ball effectively."
Bryant, who will enter his third start as the Mountaineer quarterback after replacing senior Jamal Londry-Jackson earlier in the year, is seeing his confidence increase with every snap.
"Every time I get another game under my belt, I definitely feel more comfortable," he said. "With experience comes a little confidence. So with every game, I think I'm feeling a little better. I'm just going to take each play and game one at a time and try and execute each play and try to be better each game."
The App State offense will have to figure things out this weekend against the Furman Paladins (2-4, 1-4 SoCon), especially since the team will move forward without preseason All-American receiver Sean Price.
Sophomore wideout Malachi Jones is expected to fill Price's role.
More specifically, App State will face off against the SoCon's leading rush defense, as the Paladins only allow 152.5 rushing yards per game.
"Schematically [the Paladins] are very sound," co-offensive coordinator Frank Ponce said. "They don't give up big plays, at all. They get after the ball, they've got great pursuit on defense, and that's how they come up with big stops."
On the defensive side of things, one issue has been the inability to get to the opposing quarterback. The Mountaineer defense ranks last in the SoCon with just four sacks all season.
The team defense did not record one sack last week. Senior linebacker Karl Anderson doesn't view it as as big of a weakness as the stats suggest.
"Just because you're not getting sacks doesn't mean you're not doing your job as a blitz," Anderson said. "But, certainly this week we will need to do a better job and make some more plays behind the line of scrimmage."
Anderson said he still believes that while the losses have been tough, everyone seems "pretty upbeat."
"I don't really see guys tucking their tail between their legs or anything, that's really not in our core values as Appalachian State football [players]," he said. "If you're not coming out everyday, regardless of whether you won or lost on Saturday, ready to work and get better, putting that last game behind you, then you're not doing yourself or the team a service."
The SoCon battle is scheduled for Saturday at 1:30 p.m at Paladin Stadium in Greenville, S.C.
Story: Nick Joyner, Sports Reporter
Photo: Paul Heckert, Senior Photographer