Listen to this story:
OPINION: Gen-ed classes are necessary
Aidan Kane
As a college student, it might be easy to find yourself frustrated with the required general education classes you are taking. You may question the importance or necessity of these classes, however, rest assured, these classes do serve a purpose and will help you in the long run. 
Firstly, gen-ed classes help get first-year students into the flow of classes. Rather than throwing students who have never taken a college course before straight into their major, gen-ed classes allow students to get a feel for college classes. Gen-eds introduce first-year students to the workload and assessments of college-level classes, preparing them for their next few years of college. 
Similarly, gen-eds serve as a tool to even the playing field amongst first-year students. Every student comes from a different background and not all students have received the same quality of education as the next. By requiring gen-ed classes, all students are ensured an equal basis of general education amongst their peers. 
Gen-ed classes also help to build a wide base of knowledge across a variety of subjects, which is extremely important. Even if the class has nothing to do with the student's major, the information learned in that class is still valuable because it allows students to gain a deeper understanding and appreciation on a subject they may not have known much about before. This understanding and appreciation is vital because it drives people to become better citizens and allows them to broaden their perspectives and understand others much easier. 
Global citizenship is also strengthened by this because through gen-eds, there are many opportunities to learn about different cultures, places and people throughout the world which broadens the mind of a student who may have only been exposed to U.S. issues or the culture that they were brought up in.
Critical thinking and communication skills are also improved in gen-ed classes. Many gen-ed classes require students to write papers, create presentations and work within groups. All of these contribute to building necessary communication skills that will be useful later on in life in almost all careers. 
Critical thinking skills are also developed in gen-ed classes because many professors will encourage, if not require, students to analyze and evaluate the information presented to them. This is important, as critical thinking is one of the most important and necessary skills a person can possess, both within a career and in everyday life in society. 
The college experience cannot be complete without gen-ed classes. Not only do gen-eds help prepare students for their next few years of schooling, they also set students up with vital skills that will be utilized throughout the entirety of a person's life.
OPINION: Gen-ed classes should be optional
Bella Lantz
General education classes are classes covering a variety of subjects that students normally take throughout their first and second years of university. Sometimes, gen-ed classes can be helpful to those who are going into college undecided or who are wanting to switch to a different major. Other times, when students already have their major picked out, these classes can become an extra step before beginning major focused classes.
The people that know what they want to do when entering college, should be able to skip the gen-ed classes, allowing their knowledge to grow in their own profession. For the students who come in not knowing what to do, the option of gen-eds should still be available, but these classes should not be mandatory to graduate.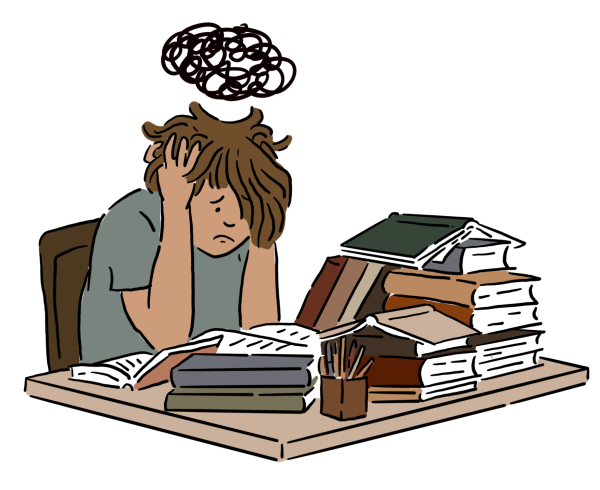 Gen-ed classes are ways for colleges to extort more money out of students, with no reasoning behind it other than expanding one's mind. There are many factors to why two years of classes should be optional, but one reason is because of the money. This year, App State's in-state tuition cost around $8,000 per year, which means that students are paying around $16,000 to, for the most part, take classes they do not need. For those who need the classes, they should be offered and people should have the options, but the class should just be an option. No one should be forced into paying around $8,000 a year for more in-depth high school classes.
Gen-ed classes can feel like high school courses and many students do not feel the need to try for a good grade. A lot of times these classes either pull a student's attention away from their major heavy class, which are the classes that good grades are needed for. Tedious gen-ed classes also have the ability to drag a student's GPA down, because they are attempting to prioritize major-specific classes. These major-specific classes should be the only factor in determining one's graduation status within a college, not their cumulative GPA from random classes that have to be taken.
Some students thrive with a variety of classes outside of their major classes. However, other students can become overwhelmed with gen-eds on top of an already stressful coursework. It should be optional, so students can cater to their environment on how they work best.
If a college requires two years of random classes to an already stressed out student, students could possibly be deterred from attending college in the first place. There are so many jobs out there that are wanting to hire, but because students need an extra two years of college classes, they are being delayed in being able to make money and instead are spending it. For those who need the classes to figure out what they want to do or for the stress buffer, then they should still be available, but not mandatory.