Downing the Dolphins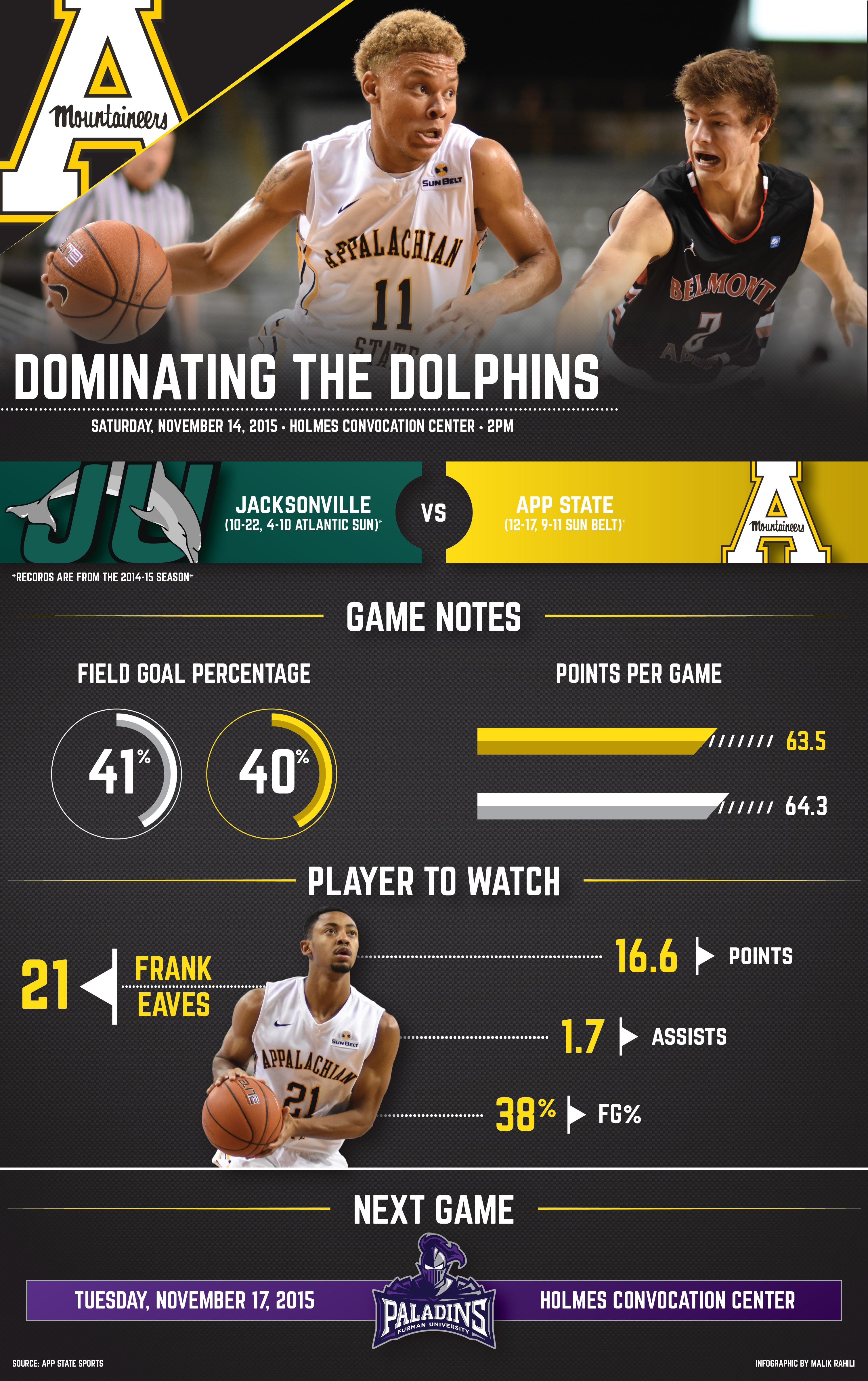 The Five
Who will the starting five be? Head coach Jim Fox has remained quiet on who his starting five will be when tip-off rolls around for the 2015-16 season, but there have been a few hints as to who he might go with. Based on their preseason exhibition lineup and observations in practice, I believe that Frank Eaves and Chris Burgess will start in the backcourt. I also believe that Griffin Kinney and Michael Obacha will check in at the forward positions. The newcomer to the team, freshman Ronshad Shabazz appears to be the last piece of the puzzle and will most likely start at the wing position.
Defensive Battle
The stats to look out for are all defensive, with both teams giving up more than 70 points a game last season on average. The Mountaineers beat Jacksonville last year in Florida, holding the Dolphins to just 56 points on their home floor.
Inside-out
Both teams were at a net negative for the year last season, averaging less points on offense than they gave up on defense. Look for the Mountaineers to come out aggressive and try to work the ball inside early to put some quick points on the board. Fox, a proponent of the three point shot, is hoping that the early work inside will lead to easy, open looks on the perimeter.
If Appalachian State can hold Jacksonville to less than 65 points, they should win the game, provided that Frank Eaves and Griffin Kinney perform well on the offensive end of the floor.
My Prediction: App State beats Jacksonville 74-63
Story by: Lee Sanderlin, Sports Reporter