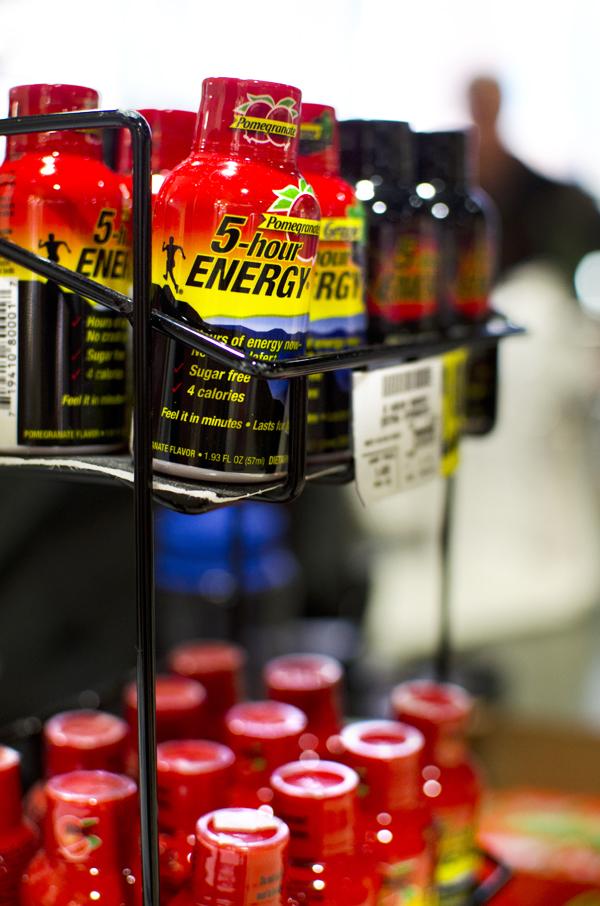 The "energy shot" 5-Hour ENERGY is purchased year round in the university's on-campus markets, and the product's sales may have a small "uptick" during exam time, said Food Service Director Art Kessler.
But the "energy shot" has been subject to controversy.
The New York Attorney General's office is investigating claims received by the Food and Drug Administration that 5-Hour ENERGY may have been the cause of 13 deaths and 33 hospitalizations in the past four years, according to abcnews.go.com.
"Caffeine is a nerve toxin," Program Director of Nutrition and Health Care Management Martin Root said. "It affects lots of things, but it affects nerves and it can affect nerves of heart where it may have had its lethal effects."
The people who are at risk for health problems when taking 5-Hour ENERGY are people with heart problems, Root said.
However, he said it is not much of an issue for a person who is average and has a normal heart.
"Taking a shot like this is like drinking two cups of coffee in a row," Root said. "I just did that this morning without worrying too much."
Root said he is, however, skeptical of the other ingredients in the drink. The amount of the vitamin B12 is 80 times the recommended daily allowance.
Root advises students to just have a "more sensible study schedule" and that "coffee is certainly the safest thing to take."
The company advises users to not drink more than two shots daily and to drink the two shots several hours apart. The website also cautions users to limit caffeine products to avoid nervousness, sleeplessness and occasional rapid heartbeat, according to 5- Hour ENERGY's website.
5-Hour ENERGY has not been approved by the FDA, but is "stringently regulated," according to 5hourenergy.com.
Senior geography and planning major Reggie Adams said he has vowed to never use energy drinks.
"If people have managed going to universities for hundreds of years without using these products, you can probably make it through college as well without using such products," Adams said.
Story: STEPHANIE SANSOUCY, Senior News Reporter
Photo: OLIVIA WILKES, Senior Photographer