A university professor is doing her part to put Boone on the map.
Travis Triplett, was selected to serve on a NASA panel to study the effects of muscle deterioration, bone loss and accelerated aging during space missions.
Triplett, who is "pleased" to work on the panel, said she believes this will strengthen an already established program–exercise science–on a national level.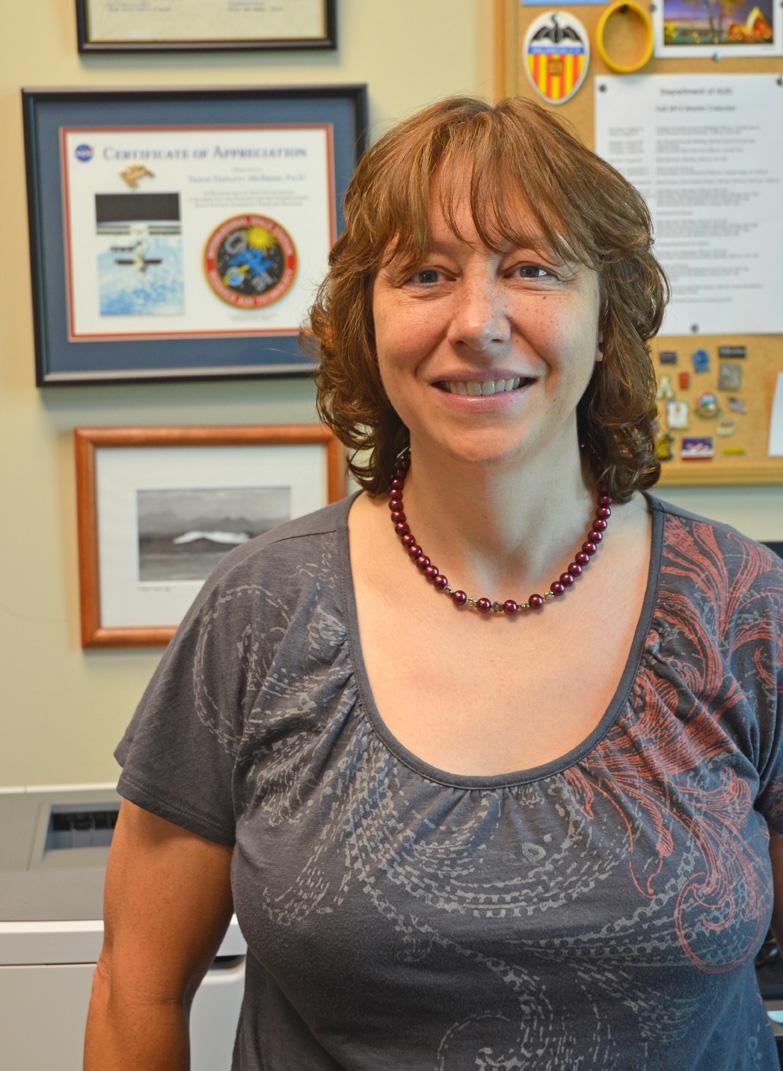 "We've got a good reputation, but this helps to solidify that," Triplett said. "This helps put Appalachian's name out there, and that's never a bad thing."
This isn't the first time Triplett, director of the exercise science program in the College of Health Sciences' Department of Health, Leisure and Exercise Science at Appalachian, has served on a NASA panel.
On the first panel in 1998, Triplett was brought in as an authority, specifically on aging and its acceleration in space.
Finding out where the 1998 research has been going the last few years is the most exciting thing about serving on the panel, Triplett said.
"It's not something that I've kept up with," she said.
Zach Sawyer, a senior exercise science major, said he was unaware of Triplett's position but was impressed with the honor.
"It gives our school a good name," Sawyer said. "It shows what innovative minds we have in our faculty."
As a student in one of her classes and learning of her selection, Sawyer said Triplett's words might carry a little more weight.
"It adds a respect," he said.
Triplett will study the effects of space missions by simulating a similar environment through bed-rest.
Bed-rest studies have subjects stay in bed for 90 days and have extensive physiological tests run including bone density, muscle loss and blood and urine tests. These subjects have extremely limited time out of bed, but are encouraged to use a horizontal weight machine very similar to the device in the space station.
"That's the whole idea with bed-rest studies," Triplett said. "If you're not upright, then gravity isn't acting on your body as it normally does on Earth."
Story: DANIEL STEVENSON, Intern News Reporter
Photo: MAGGIE COZENS, Photo Editor