Local agriculture has long been an important part of the Boone community, but the many tasks associated with farming can pile up, so Appalachian and the Community Together has formed a new committee to help.
Farmers of the Round Table was started in the fall by senior public relations major Genevieve Parshley. The initiative aims to assist farmers with day-to-day activities.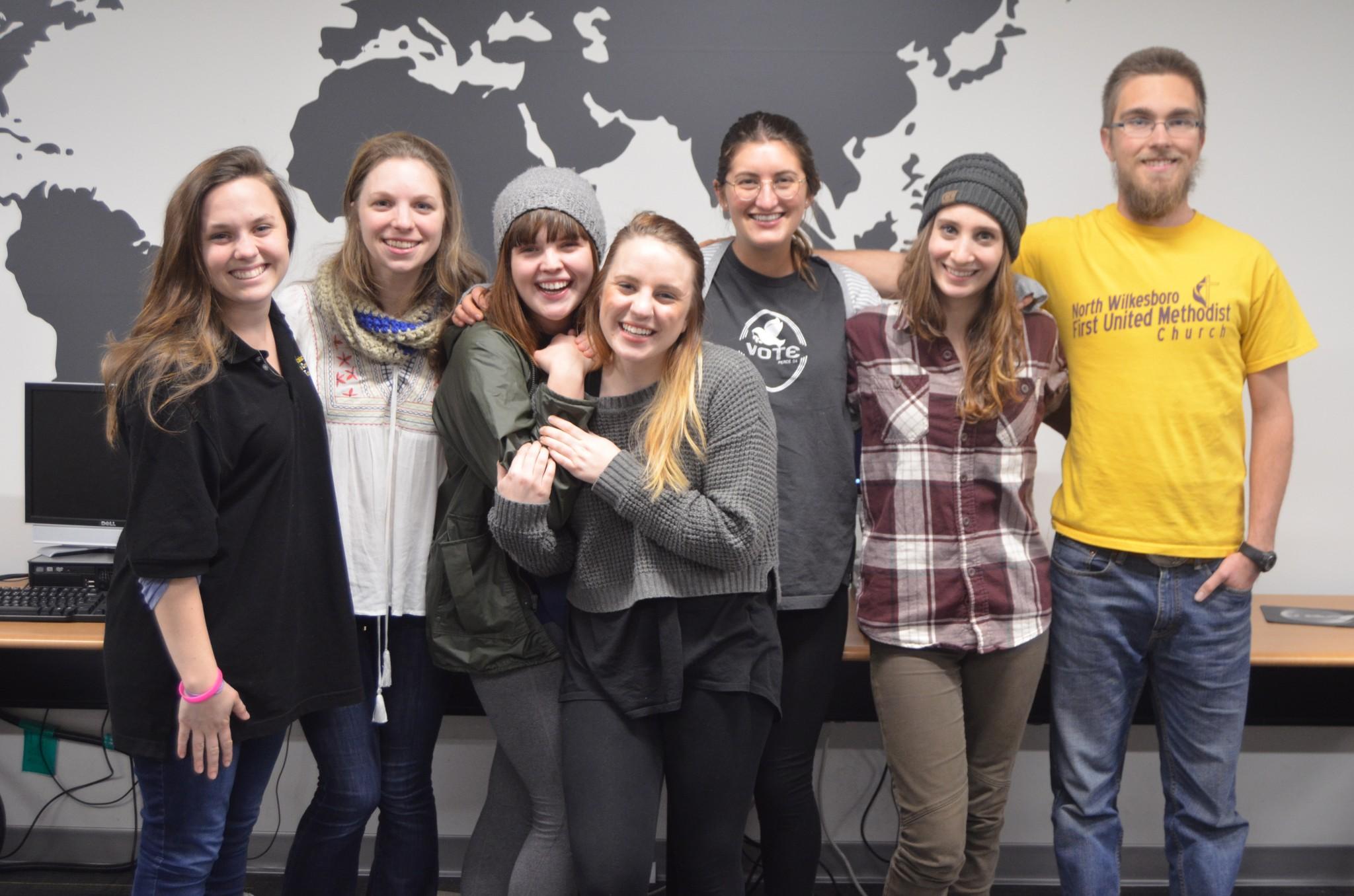 Parshley said she never considered where her food came from until she participated in farm day through ACT.
"It's so rudimentary," Parshley said. "It's funny that it's something we don't think about and it's such a prominent life-source."
After a working on the farm, Parshley said she became passionate about organic farming, how to homestead and urban farming.
"It just really spoke to me," Parshley said. "I thought like, 'Wow, this is something that I really want to focus on,'"
Parshley said after further research on the topic, she decided to start FORT with the help of her co-leaders Kelly Lineberry, senior management major and Levi Baer, junior social work major.
The committee, which currently consists of 12 members, coordinates with local farms to provide additional support. Students are directly partnered with a farmer and will help them with a variety of tasks at least once a month.
Steven Furr, junior sustainable development major, has not yet been paired with a farmer through FORT, but has previously worked on local farms. He said tasks can include anything from mucking out goat pens to helping with minor construction projects.
"You normally work alongside the farmer all day which allows you to pick their brain," Furr said. "They love teaching about what they do."
Furr said his favorite thing about working on farms is the relationship that forms with the farmer and other workers. The first farm he went to even invited him in for a BBQ lunch.
"Helping at farms has made me value community more, and to see ASU students as an important part of the food system in Watauga," Furr said.
In addition to supplying student farms, FORT will also host monthly Bread Talks, which are a take off of TedTalks.
"We'll have these monthly Bread Talks where we bring in either a farmer or bring in someone from campus who we know is knowledgeable," Parshley said. "We'll have them talk to us on a topic we already know they are interested in."
Parshley said that Bread Talk topics could be about women in agriculture, social and moral implications of eating local food, how to find products that have integrity and what to eat and when to eat it based on season.
FORT has a rolling admission and is looking for anyone of any major to join.
"FORT is unique because it is the first program that makes a bridge between ASU students and farmers," Furr said. "I believe that FORT will only strengthen the connection between local farmers and students."
Story: Clare McPherson, Intern News Reporter
Photo: Alex Gates, Photo Editor