Fashion tips: how to get hired
Snow boots, facial hair and dreadlocks may be the norm at Appalachian State University, but they're not always accepted in the professional world.
"Sometimes it's just about educating the companies on what an Appalachian student symbolizes. You're going to get a different kind of student here – a more civically engaged, more carefree, free-spirited person, and we see that as a good thing," said career development counselor Erika Cary.
Sometimes, however, it's about teaching students how to conform to the corporate rules. To help ease the process, the Center for Career Development hosted a Career Fashion Show sponsored by Maurice's, Loft and Van Heusen, and featuring a presentation from student-run business Corner Tailors.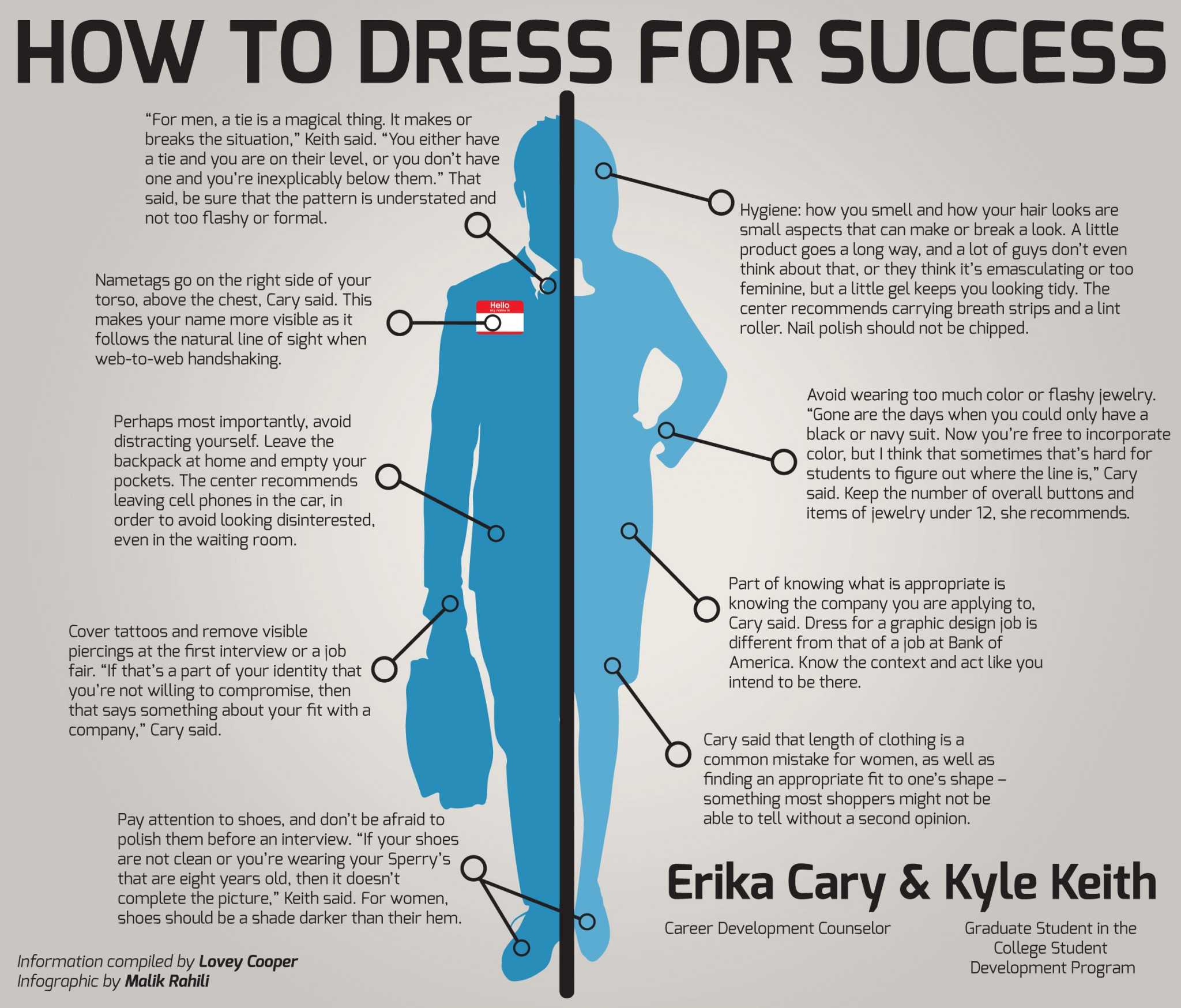 "We realize it is hard in Boone, because there's not that many options as far as clothing stores in general, but especially for suits and professional dress," Cary said.
"We just wanted to put some of the major places that do offer this clothing and put it right in front of students in one place."
Attendees were offered a discount card to local clothing stores, in hopes that students could find an affordable professional suit to mix and match with, regardless of budget. The event catered both to freshmen scrambling to dress up for a class presentation, to older students seriously looking for a job who might not know what to wear to an interview.
Ashley Holland, a graduate student in the college student development program, was asked to model by another student in her graduate program who works for the center.
"When I was interviewing for grad schools, part of the requirements for my program was that you had to have an assistantship somewhere. I had to have a suit and the whole nine yards," Holland said, noting that she also worked professionally for two years before coming to Appalachian, and had to dress that way every day.
"We talk about how first impressions aren't everything – but they are. As shallow as that seems, it's definitely a big part," Holland said. "When you look more put together you feel more confident, and employers generally tend to like people who are more put together."
Kyle Keith, another graduate student in the college student development program, also responded to an email call for models.
"I think sometimes undergraduates can be unprepared for professional wardrobes if they have only had campus jobs or summer jobs – nobody ever prepared me for that so it's awesome that they're having this."
The center recommends wearing business formal dress for all campus career opportunities, like job and internship fairs.
"Our overall goal is that when students graduate they feel really confident in their next step. It can mean anything – grad school, jobs, a year of service or just trying to take some time and figure out what they want to do with their life. Everything is just as important as long as you're confident. I think when you look good, you feel good."
Cary encourages students to come talk to the counseling center to find out more about their future opportunities no matter where they are in their career or major.
Story: Lovey Cooper, Senior A&E Reporter