Film Festival celebrates the long career of professor Joe Murphy
The Joe Murphy Documentary Film Festival, held Friday and Saturday in the Reich College of Education, was reflective of numerous aspects of the filmmaker and longtime Appalachian State University professor's career.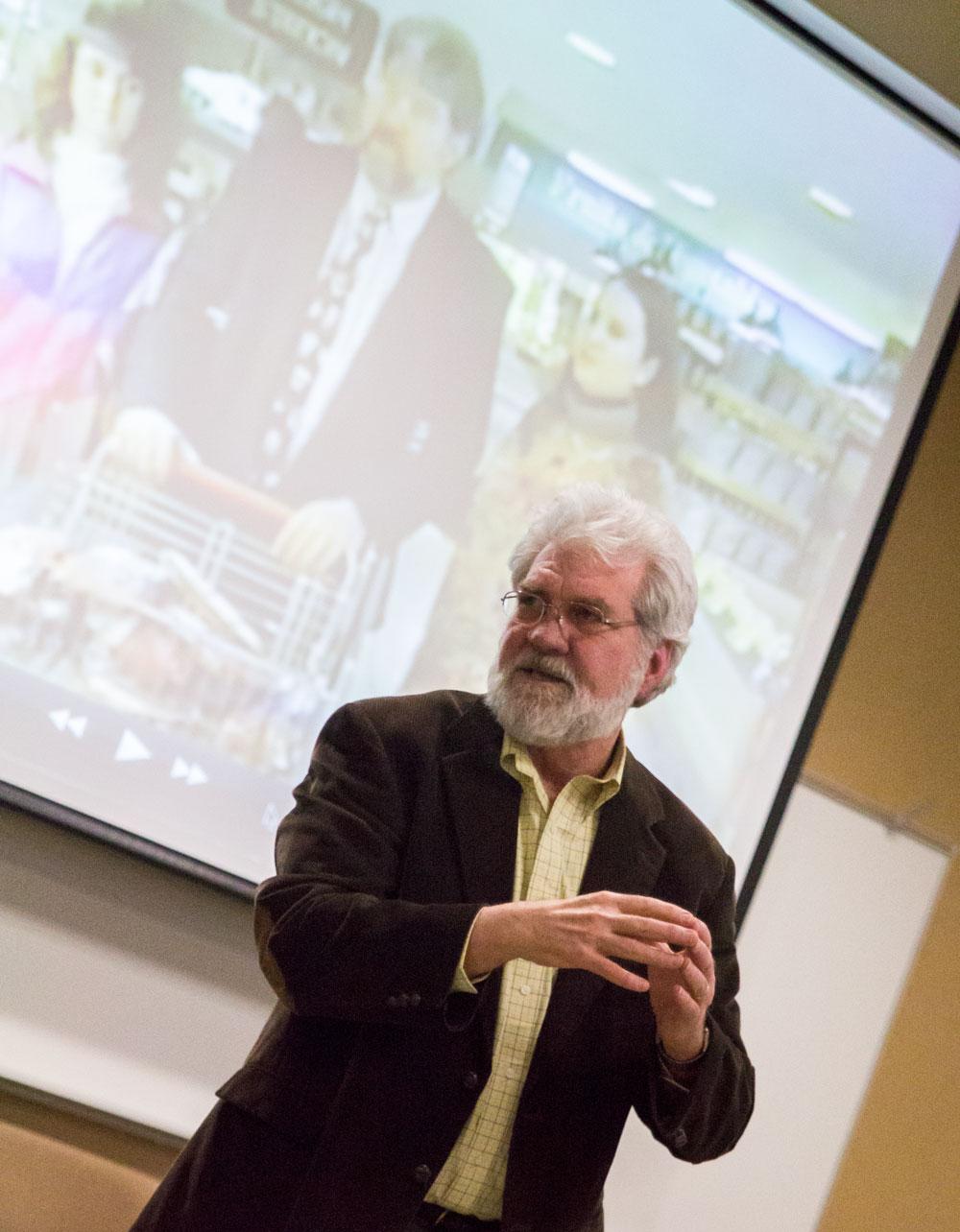 Murphy has taught in the Department of Curriculum and Instruction for 39 years and said that he plans on retiring this year. Rather than eulogize a successful career, which would insinuate that he's through working, the festival served as a time for students, friends and collaborators to look back and appreciate what Murphy has done so far.
Friday started with excerpts from Murphy's more lighthearted documentaries, including "My Office," which describes the first time Murphy had to change offices at Appalachian.
"[Murphy] just rides the wave of the moment, sometimes with interesting results," said Jeff Goodman, Murphy's co-worker and the festival's Master of Ceremonies.
This attitude stands out in 1978's "Windmill Film," which chronicles the celebrations in Boone upon construction of the world's largest wind-powered generator on Howard's Knob.
The main course on the first day of the festival was the entirety Murphy's most famous work to date, which is 1985's "Doc and Merle." The film, rather than being strictly educational and historical, takes a more cavalier approach and draws out some truly intimate, day-to-day moments in the life of the Watsons and their family friends.
"I think ['Doc and Merle'] is still important now because of the history," Gina Harwood, associate development officer for the Reich College of Education, said. "It captures the history of the mountain people and the music and the traditions, which kind of correlates to where Appalachian is coming from, too."
In one scene, Doc scales a ladder up to his roof and replaces a shoddy window. Other times, the camera will stay content watching Doc or Merle's hands wring beauty out of a guitar.
"Looking back on it now, I'm amazed at how much I remember, and how it stands the test of time," said Terry Malaury, who helped with stills and post-production on "Doc and Merle."
The second day of the festival held screenings in the afternoon and evening. The afternoon showing included the films "Auto Bond" and "Shoes Required," taking a consumerist lens on cars and footwear, respectively.
Saturday's headlining film was 1995's "Slow Food Fast Times," examining the cuisine and culture of Southern barbecue.
Harwood worked with Murphy to set up the Joe Murphy Educational Media Endowed Fellowship as a scholarship for film students.
Though Murphy has been recognized by the university for his past accomplishments, he said he plans on staying active through retirement.
"Take what you can," Murphy said at the festival. "Do what you can with it."
Story by Sam Lineberger, A&E Reporter
Photo: Paul Heckert, Photo Editor