Folkmoot, North Carolina's international festival celebrating folk dance and world culture, will return for its 34th year beginning Thursday and continuing until July 30.
Held in towns across the mountains of western North Carolina, Folkmoot features cultural ambassadors and dance performing groups from around the world. Since the festival began in 1984, over 8,000 performers from approximately 150 different countries have participated. This year, groups from India, the Netherlands, Slovenia, Argentina, Russia, Israel, Taiwan, and Wales will perform during the festival, as well as local Appalachian and Cherokee dancers and musicians.
Folkmoot is defined as a "meeting of the people," according to the festival's press release. The many performances, events and activities that take place throughout the festival are designed to be both entertaining and educational for all ages, with the aim of building global relationships.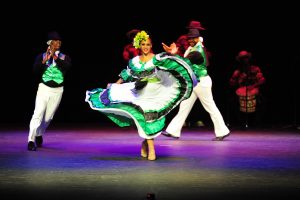 "The overall goal of the Folkmoot Festival is to find strength in diversity, embrace differences and recognize the importance of cultural exchange to create peace, prosperity and understanding," Kayla Hobbs, a marketing intern for Folkmoot, said.
Several dance and musical performances featuring the cultural groups are scheduled in different locations in western North Carolina, as well as one performance in Greenville, South Carolina, over the festival's 10 days. There will also be other events designed to engage festival-goers with the different cultures, such as "Camp Folkmoot," an opportunity to learn folk dances and the stories behind them from the performers, and "Many Cultures Day," which follows a parade in downtown Waynesville and features vendors, youth activities, ethnic food trucks, performances and community dance lessons.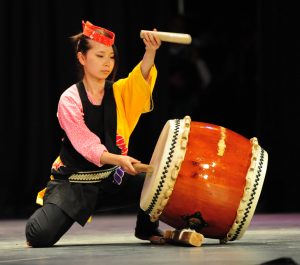 Festival attendees will also have the opportunity to learn about different cultures within North Carolina. On "Cherokee Ambassador's Day" on July 25, the Eastern Band of the Cherokee Indians will share the history and traditions of the Cherokee people as participants visit the Oconaluftee Indian Village, the Museum of the Cherokee Indians and Qualla Arts & Crafts.
The cultural ambassadors and performers featured in Folkmoot are primarily college students, trained at their universities or in a cultural organization that specializes in dance, Hobbs said.
They are selected through a year-long process with Folkmoot; each year, hundreds of groups apply to perform, and only eight to 10 groups are chosen.
"As cultural ambassadors, they convey their own cultural heritage and are committed to sharing culture with others," Hobbs said.
Around 40,000 people attend Folkmoot each year, and the festival has been named a top event in the U.S. by the Southeast Tourism Society and USA Today.
"We are unique in that we are sharing intangible cultural heritage with communities across western North Carolina," Angie Schwab, Folkmoot's executive director, said. "Folkmoot is a good way to travel the world without leaving the mountains of North Carolina."
For more information about Folkmoot and to view the festival's schedule, visit www.folkmoot.org.
By Adrienne Fouts, A&E Editor