Town Councilman, former Appalachian student files as candidate for Boone mayor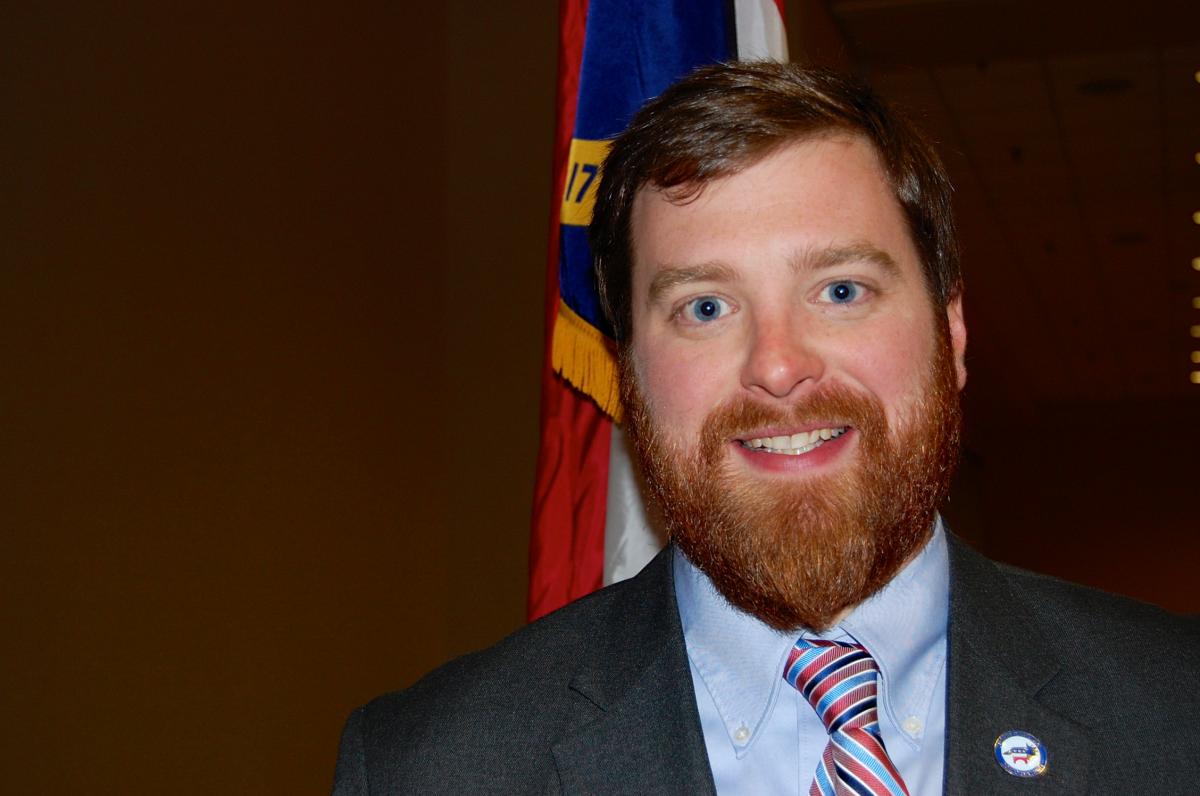 Former Appalachian State University student and current Town Councilman Andy Ball filed for candidacy in the Boone mayoral race Friday.
Ball is the only candidate for mayor on the ballot for the Nov. 5 municipal elections as of press time. The filing period runs through Friday, July 19.
Ball has served two terms on the town council and was elected as the Third Vice Chair of the North Carolina Democratic Party, as well. He served Appalachian's Student Government Association as a senator for Justice Residence Hall and as a member of the cabinet, and the UNC system's Association of Student Government.
Watauga Democratic Party Chair Diane Tilson said these experiences have readied Ball to be Boone's next mayor.
"We are most fortunate that Andy Ball has chosen to make Boone his home and the focus of his commitment to public service," Tilson said. "I have observed Andy's networking skills on many levels and believe that as mayor, he will utilize that talent to build relationships that will encourage positive growth and preserve our environment."
Ball said he brings a unique quality to the office, having been a leader on the university's campus and in the town.
"Someone who serves as mayor of Boone should have a good understanding of the community as a whole," Ball said. "Understanding that we are a diverse community."
Ball said he first considered running after Mayor Loretta Clawson announced last year that she would not seek another term, and that she and several others encouraged him to do so.
"I wanted to serve the community in some way," Ball said. "Over the years, I've sought new opportunities to give back to this community, and have found my service in elected office is the best way I can do that."
Ball said that he has been encouraged by the improved relations between the university and the town in recent years as evidenced by collaborative planning in regards to the two parties using the same consultant for their prospective 2020 and 2030 plans, and that he would hope to partner with any new administration to work together as Chancellor Kenneth Peacock steps down.
"I plan to meet with ASU administrators on a regular basis to support both the university community and the Boone community," Ball said. "Frequent communication will help ensure our continued partnership."
Ball said two of the biggest concerns he will address are environmental protection and town planning.
Ball said he will advocate more housing closer to the university as enrollment increases and he hopes to add more bike lanes and sidewalks, improve water and air quality and fix a growing flooding issue.
"It is time to start a community discussion on storm water management, as we've seen more and more severe flooding in recent years," Ball said in a released statement.
Ball said he expects other candidates to file for the race for the mayor's office before the July 19 deadline, but is very confident in his campaign.
More information about Ball, his platform and his campaign can be found at andyballforboone.com.
Story: JOSHUA FARMER, Managing Editor