Former Oregon Duck spreads his wings and lands in the heart of the high country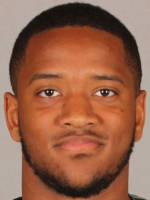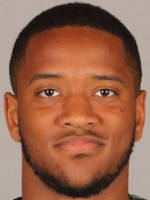 Tacoi Sumler's journey to Boone began with a quick detour….to Oregon.
Sumler, a freshman wide receiver, recently transferred to Appalachian after attending the University of Oregon as a highly-touted recruit in 2011.
Originally from Miami, Fla. Tacoi played high school football at Christopher Columbus High, ranking 1,475 yards on 84 receptions and scored 21 touchdowns.
If that wasn't enough, his time of 4.24 seconds in the 40-yard dash at the Nike SRARQ Ratings Championship commanded the attention of many college football programs.
Sumler said the process was "pretty crazy."
"I had over 40 offers," Sumler said. "It was just crazy picking out which schools would be good for me. Turning down big name schools like Stanford just to go to Oregon."
Though he had lived in the south, Sumler said the prospect of going to a school in the PAC-10 intrigued him.
"I just felt like I could fit into the PAC-10 a little bit and use my speed… against some slow linebackers," Sumer said.
In the end, he chose to attend the University of Oregon because the style of offense they played.
"I just liked the way they got their playmakers the ball in open space and let them do what they got to do," Sumler said.
Upon his arrival at Oregon, Sumler's coaches thought he was game ready, but encouraged him to redshirt.
"The coaches said 'Why get a little bit of playing time when I could get myself better and come back next year,'"Sumler said," so I decided to redshirt to get more in the playbook, get bigger…and now I am just a better football player because of it."
Though he was able to learn a lot, Sumler knew at the beginning of the 2012 preseason Oregon was not the place for him.
"I just wasn't happy," Sumler said. "I just did not want to be there and I was going through family issues, and I needed to get back to the East Coast."
As Sumler began the transfer process, recruiting started again – but it was not as easy the second time around.
The NCAA has strict rules on the contact coaches can have with opposing players, making it a lot different than high school recruiting.
Justin Stepp, ASU's wide receivers coach, said coaches have to be careful in transfer situations.
"In high school, you go and show interest in the kids and you have a certain period of time to have contact with them," Stepp said. "In Tacoi's situation, we are not allowed to talk to him at all. Before he can even call us and say that he wants to transfer, he has to get his release."
Sumler said even though he had multiple offers from other schools, he knew Appalachian was the place for him.
"I took my visit and I got with the quarterback Jamal Jackson and I fell in love since then," Sumler said. "I just feel like the people here are friendlier. They show love and it is just a good atmosphere."
Story: ETHAN JOYCE, Intern Sports Reporter
Photo courtesy of GoASU