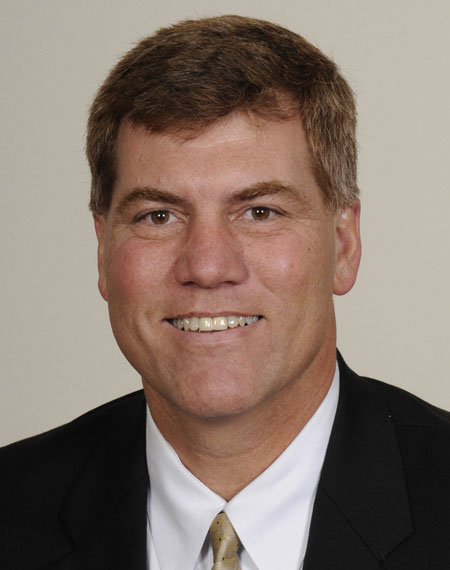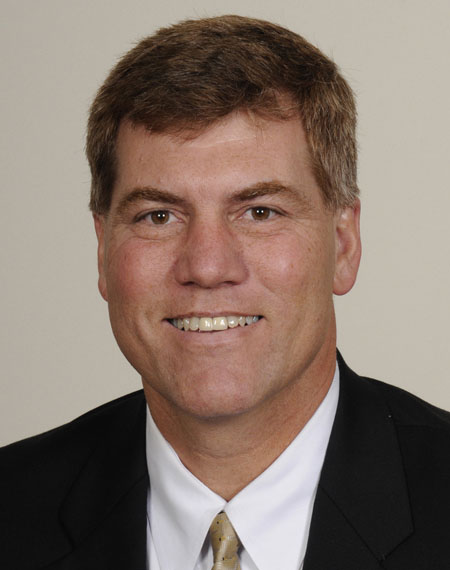 After 22 years of both playing and coaching at Wofford University, Appalachian State's new defensive coordinator Nate Woody said that joining the team was best for him and his family, in a conference call Jan. 15.
"I've been on these journeys before to talk to people about a job and they were not the right fit," Woody said. "This one was absolutely the right fit. It was right for my family and right for me to be able to step in and grow as a coach."
Woody began his collegiate coaching career in 1988 under Wofford head coach Mike Ayers. He was promoted to defensive coordinator in April 2000 for the Terriers.
Wofford's defense was second in the Southern Conference in total defense, first in rushing defense and first in sacks last season, according to Wofford athletics.
Even though the team lost playmakers and All-Americans Jeremy Kimbrough and Demetrius McCray on defense, Woody said he hopes to develop the younger Appalachian defensive players to learn and play fast.
"When I look at the defense at App, we are young in a lot of places," Woody said. "Usually when you have younger guys, they're learning. Once they've learned, they get to where they're pretty good and play fast, and that's what I'm looking for."
Woody said that the Mountaineers will return to the 3-4 defensive set this year, with at least four pass rushers who will be disguised.
"There are several kinds of 3-4 defenses," Woody said. "We'll rush four more than three and more than five. What we want to do is to be flexible on which four are rushing. I felt like we had the right personnel at Wofford and we did a great job of getting pressure on the quarterback."
Recently promoted ASU head coach Scott Satterfield said that he was excited to add Woody to the Appalachian coaching staff because he brings a great deal of experience.
Satterfield said that over the years, Woody's players have been "fundamentally sound."
"About eight to 10 years ago, the talent level at Wofford was not as high as Appalachian State," Satterfield said. "When I came back to Appalachian, they have become extremely talented on defense with the type of talent they've been able to recruit. They beat us two years so I think we wanted to get a guy that has great success."
Woody has not been able to have personal time with the players due to the recruiting trip but was able to address the defense Sunday at a team meeting.
Sophomore defensive back Kevin Walton said Woody was a "straightforward guy."
"He's going to be pretty strict," Walton said. "He seems as if he's going to be ready to get to work and demand business and I like that."
Woody said he's been with Wofford a long time and is leaving a lot of friends behind.
"But it's been a very easy transition to make the move up the mountain, and am looking forward to finishing out the recruiting and get started with coaching," Woody said.
Story: JAMES ASHLEY, Sports Reporter