Freeman, Mountaineers fall to 49ers in first round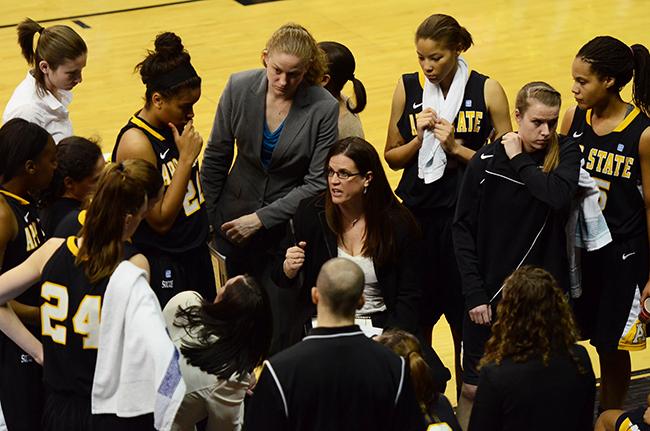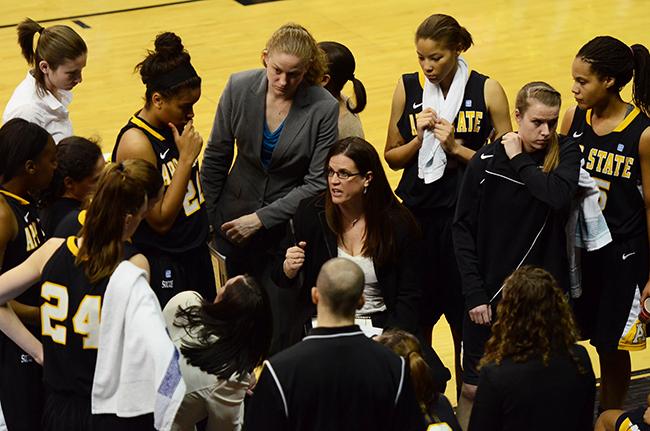 The Appalachian State women's basketball team had their postseason come to an end Thursday night in a 79-61 loss to UNC-Charlotte.
The first half was very close as both teams attempted to control the tempo. Charlotte would end up winning this battle and would outscore App State 26-6 in fast break points.
Charlotte's plan of attack was to pound the ball inside, outscoring App State 48-20 in the paint. Without those paint points they would have been in trouble, as they shot 1-8 from downtown.
App State, on the other hand, went 3-7 in 3-pointers and made a concerted effort to get senior Anna Freeman going. She shot the ball 16 times, more than any other player, and led the Mountaineers with 20 points.
Jennifer Hailey and Amanda Dowe, who had 20 and 19 points, respectively, led the 49ers. They both had double-doubles on the night with 16 rebounds for Dowe and 11 for Hailey.
The start of the second half seemed to show more energy from App State. However, they would soon fall back into their first half ways.
The Mountaineers kept things close until turnovers began to pile up. They ended with 20 on the night and head coach Darcie Vincent said that's when they lost their fight.
"We just had a meltdown," Vincent said. "Everything that we were doing right we decided to stop. We just gave up, we just quit, which means you're not going to do anything right, which includes making shots.
Outsized down low, Freeman said they still had the "desire" to battle.
"We showed moments when we had great desire for getting rebounds," Freeman said. "Obviously we were undersized, although sometimes the bigger heart can go get those rebounds no matter how undersized you are."
The Mountaineers finished 20-11 on the year.
Story: ANDREW CLAUSEN, Sports Editor
Photo Courtesy: CHRIS CREWS