Still Grinding
Consistent and even-keeled are the best ways to describe Caleb Keck, a senior and captain of the men's golf team. He has spent the past four years showcasing his abilities while representing the Mountaineers. Keck has also spent time helping his younger teammates make the adjustment from high school to Division I golf.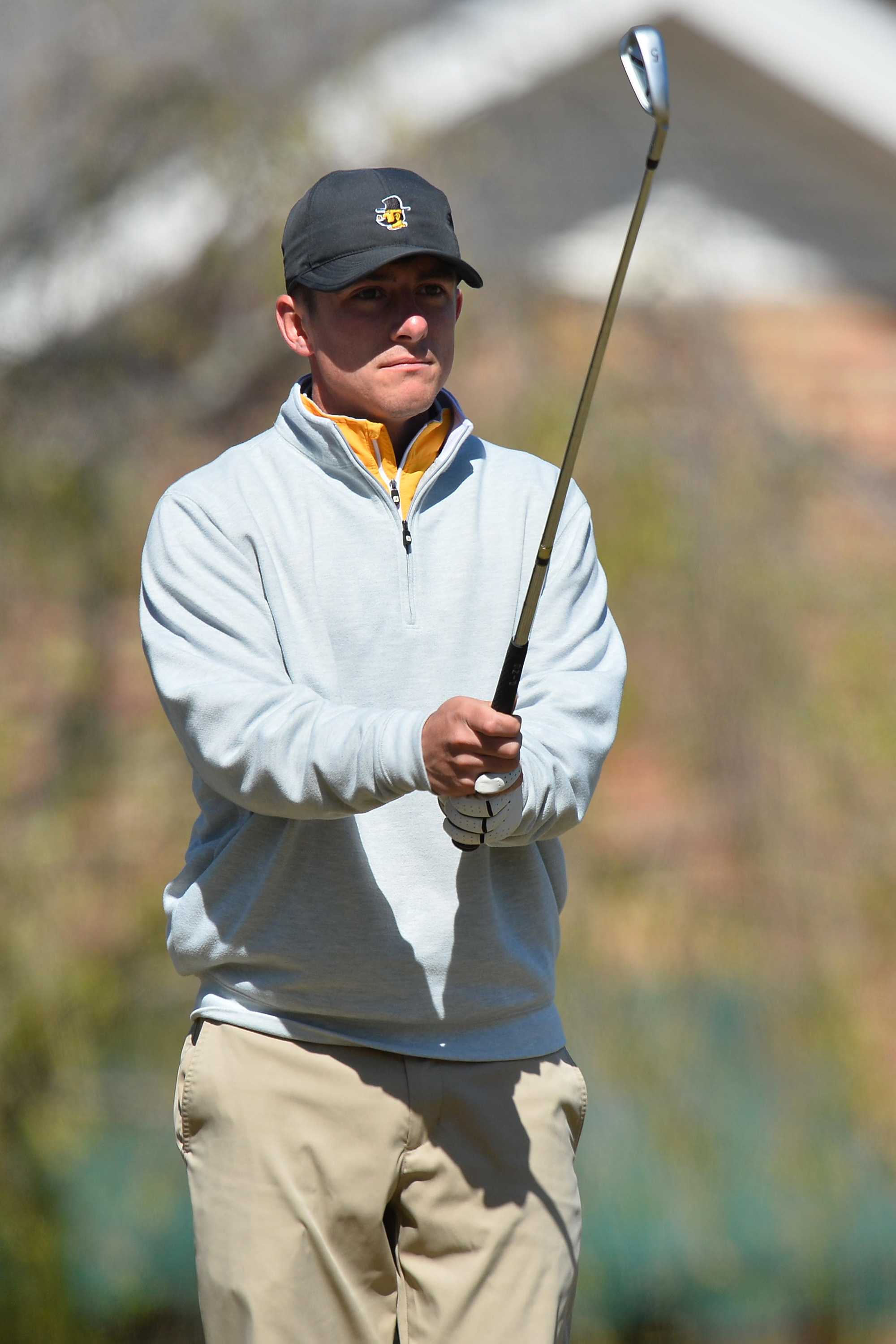 "The juniors, they've been here for three years so they know what they're doing, but the sophomores and the freshmen, I try to give them a heads up on the different golf courses we play, the different greens and their slope," Keck said. "For the most part I'm big on people learning for themselves and going through different situations themselves and learning how to handle it."
Keck's personal learning curve wasn't a large one, as he experienced success from the start at App State. In his freshman season, Keck won the Coca-Cola Wofford Invitational with a 7-under total. The win, along with other strong finishes, helped solidify a solid year for Keck as he along with former teammate Lee Mitchell were named the 2013 SoCon All-Freshman team. Both players were the first to win the award in App State history.
Keck's sophomore and junior seasons were much of the same. While he didn't win an event, he did have a scoring average below 76 for all three seasons, highlighting the consistency that has come to define Keck's game.
"We will definitely miss Caleb, his presence on the team and just what he can bring as a golfer," head coach Bill Dicus said. "Caleb was great to have for these four years and he was a big help with the young guys thanks to his maturity."
Filling Keck's shoes seems like a tough task for the Mountaineers, but junior Patrick Moriarty is ready for the task.
"He's always really positive on the golf course, he picks you up and that's a good trait to have for the oldest player on the team," Moriarty said. "Going forward we have to make sure that the younger guys pick up quickly. We play almost the same schedule every year so experience is key and we try to make sure the younger guys are ready."
Keck is just glad that the grind of practicing and competing while trying to earn a degree is almost at a close.
"These four years have flown by and it's definitely been a grind. Playing golf and school, I never realized how hard it would be coming into college," Keck said. "It's definitely difficult balancing school, work, practice, meetings, workouts, all that kind of stuff. It's been a great experience for sure."
As a finance major, Keck's choice of Appalachian State wasn't primarily athletics related either.
"For me, I was open to a lot of places. I know I wanted to go somewhere with a good football team that you could have a good time and I also wanted a school where if golf wasn't in the picture I would still like to go," Keck said. "With App offering a good business school and me majoring in finance, that was the kicker for me."
Despite the grind being nearly complete, Keck still has his sights on the Sun Belt Conference tournament as a chance to finish his career in style.
"I'm going out there to win, that's what I've got my mind set on," Keck said. "I had a good last tournament in Spartanburg, and I'm feeling confident headed into the championship."
The Sun Belt Conference Championship will be held in Sandestin, Florida at Raven Golf Club April 24-26.