Make home friendly again
App State softball had a chance to snag its first Sun Belt win in a three-game weekend series at home against UT Arlington, but the Mavericks proved to be a very tough opponent.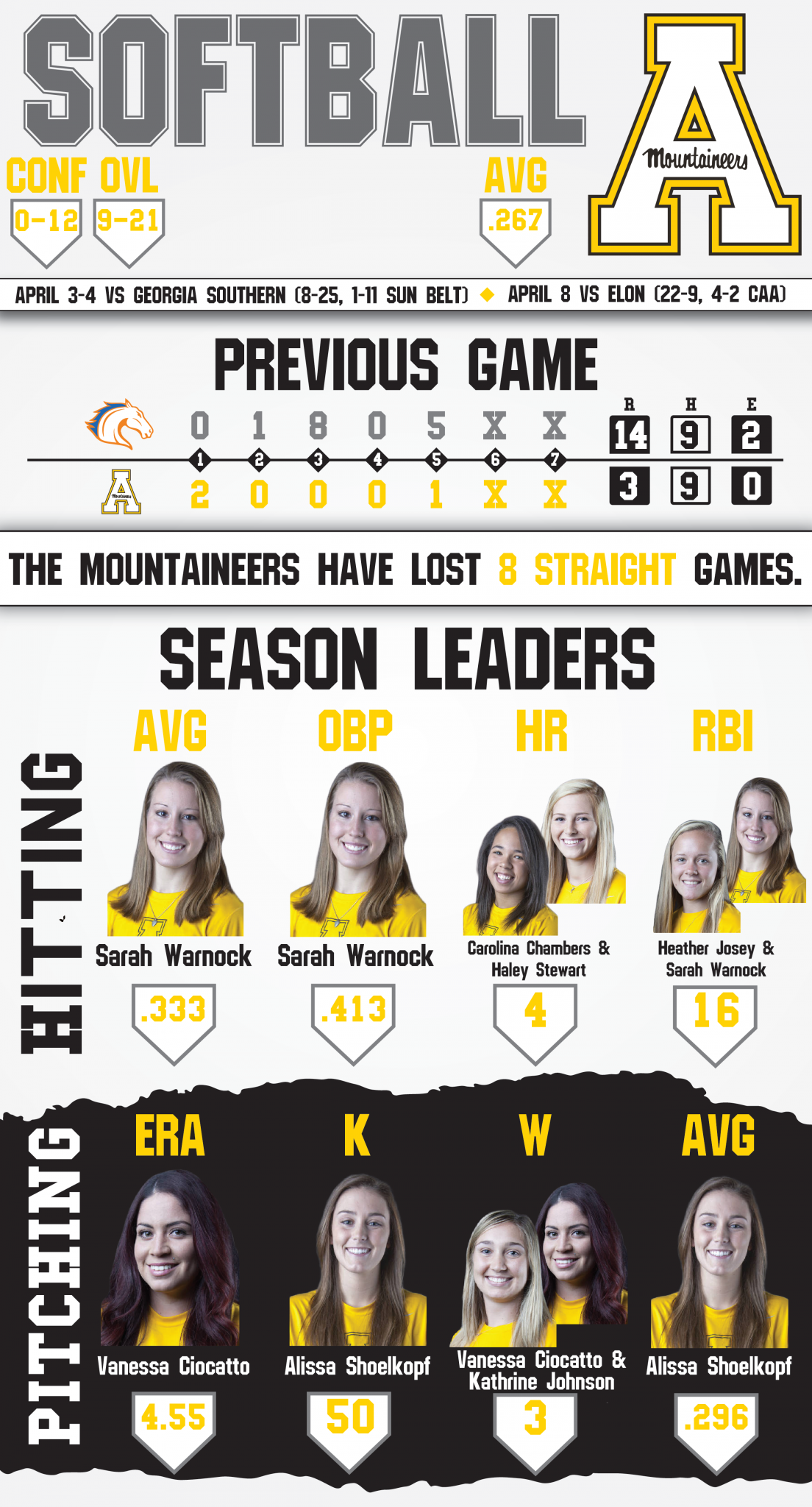 App State (9–21, 0-12 Sun Belt) was outscored 37-11 in the three games in Boone, remaining winless in the Sun Belt.
It's not all doom and gloom, however, as the team still has their next five games at home – good news for a team that is winless on the road.
The Mountaineers have 1-3 record at home, although it likely won't stay that way.
Keep wounded Eagles down
App State's first of two home opponents over the next five-game stretch is Georgia Southern, more good news.
The Eagles are off to a rough start at 8-25 overall.
Their struggles in Sun Belt play are not unlike App State's, as the Eagles have won only once in 12 Sun Belt games.
Add to the equation the fact that Georgia Southern is 2-9 away from home, and it's not unreasonable to think the Mountaineers could easily get a jump over a struggling rival during a pleasant weekend of weather in Boone.
Story: Cory Spiers, Sports Editor
Infographic: Malik Rahili, Visual Managing Editor