GPA improves under Vincent
More than 250 Appalachian State University athletes, including six women's basketball players, were recognized for their academic achievements when they were selected to the fall 2013 academic honor roll.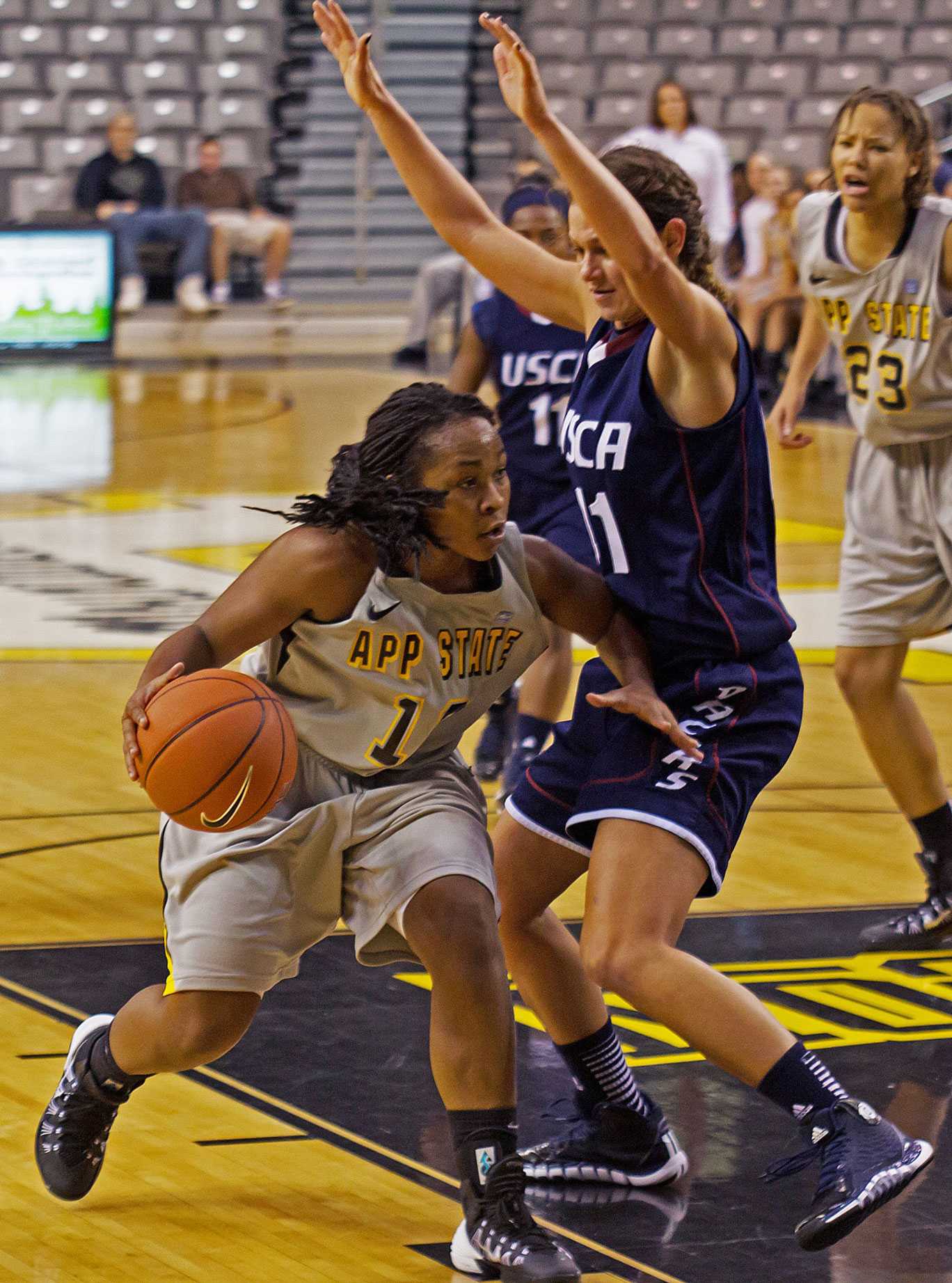 A 3.25 minimum GPA is required to make the academic honor roll, which was released in late January.
The six players from women's basketball are Amber Doniere, Joi Jones, Jessica Barrios, Katie Mallow, Maryah Sydnor and Farrahn Wood. The list includes two freshmen.
Jones, one of the freshmen, said there are different tactics to managing college life.
"You have a lot more time in college, but you have a lot more work," Jones said. "You have to know when to do the work and when to divide the time, especially between basketball and school."
The Mountaineers have improved their GPA since head coach Darcie Vincent took over the team more than six years ago.
"When I took over the position, one of the largest commitments we had to make was to the academic portion," Vincent said.
When she took over, Vincent said the women's basketball team had an average GPA below 2.5. Now the team's average GPA is close to a 3.25.
"We have mandatory class attendance, they sit in the first four rows and we do two hours extra study hall," Vincent said.
The Mountaineers return to action when they face off against first-place SoCon foe Chattanooga on the road Saturday. Tipoff is scheduled for 2 p.m.
Story by Katherine Glassman, Intern sports reporter
Photo by Paul Heckert, Photo editor