Seven students and two faculty members from Appalachian State University's Department of Technology and Environmental Design won a $75,000 Phase II Award at the National Sustainable Design Expo in Washington, D.C. last weekend for building a sustainable greenhouse called Nexus.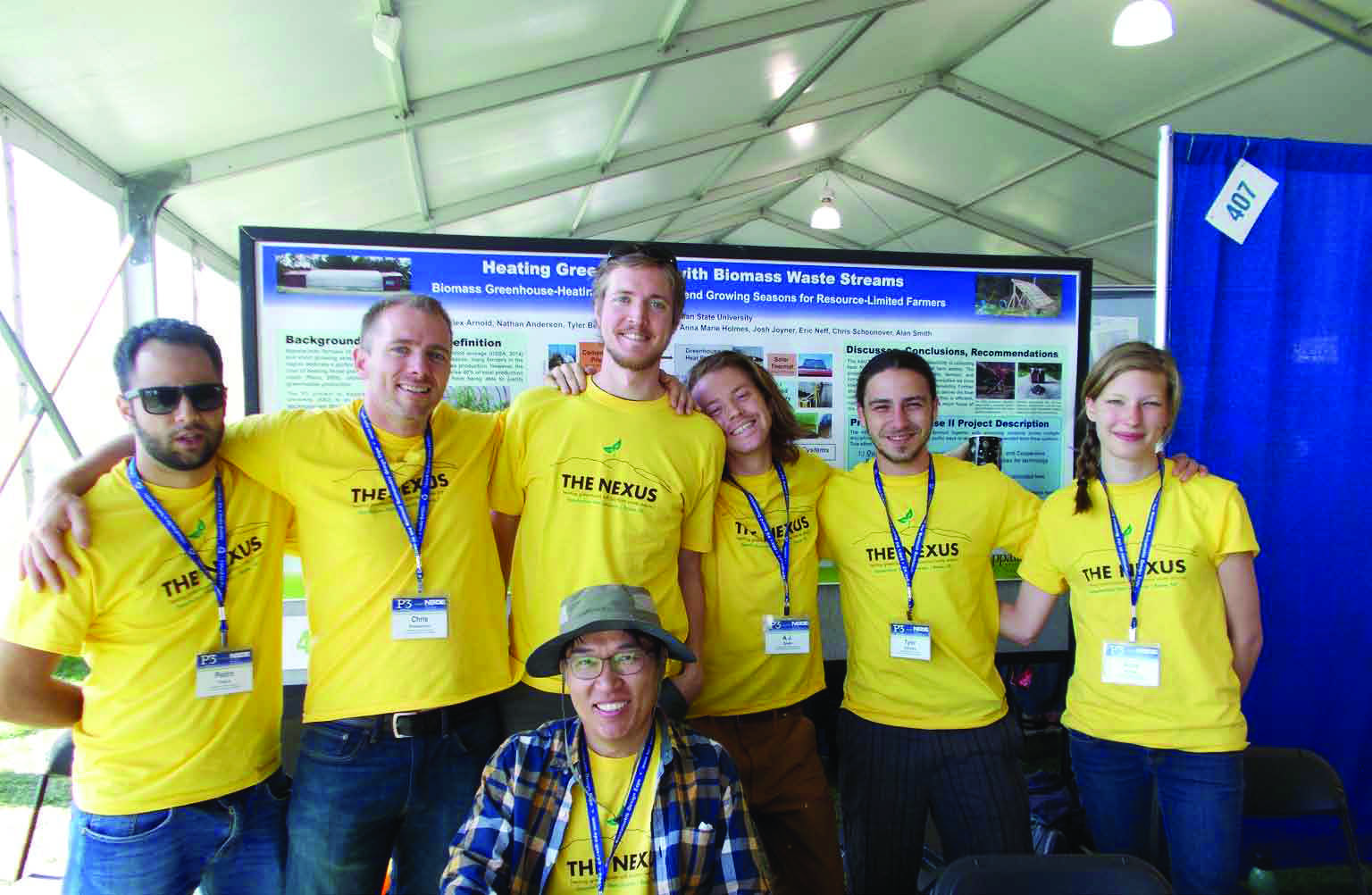 The 20-by-30 foot greenhouse research site is located at the Watauga County Landfill. Nexus is a research and demonstration complex focused on greenhouse heating utilizing organic waste. This fossil fuel-free approach will allow local farmers to economically extend their growing season to provide fresh food.
The team was awarded $15,000 by the Environmental Protection Agency for the first phase of competition in November 2014, resulting in their qualification for the second phase. At the competition this past weekend, the Nexus team also won the final phase for a total of $90,000.
David Domermuth, a professor involved with the Nexus project, emphasized the importance of the community to the Nexus project. Their mission is to promote fresh local food, sustainable farming practices, alternative energy sources, biomass management and farming techniques.
"I like to think about Nexus as promoting community wellness," Domermuth said. "We want it to be a place for community outreach and a place for community gathering."
The team was in competition with 41 other schools recognized for their research in sustainable designs, including Massachusetts Institute of Technology, Stanford University and Michigan State University.
This is the sixth grant award for the Nexus project, totaling $300,000 since its beginning. The most recent win marks the second time Nexus has one both the first and second phases of the Expo, totaling $180,000 P3 grants alone, but making money isn't the Nexus mission statement.
Tyler Beshears, a senior appropriate technology major who works on the Nexus project, said he believes they won this year because they stood out against competitors who were solely focused on a launching a viable business.
"I believe we won mainly because we proved that we could execute plan and be effective and give back to the community," Beshears said. "It's something that's needed and that makes it worthwhile."   
Story: Alaina Doyle, Intern News Reporter
Photo: Courtesy of David Domermuth