Guest speaker brings climate-focused storytelling to App State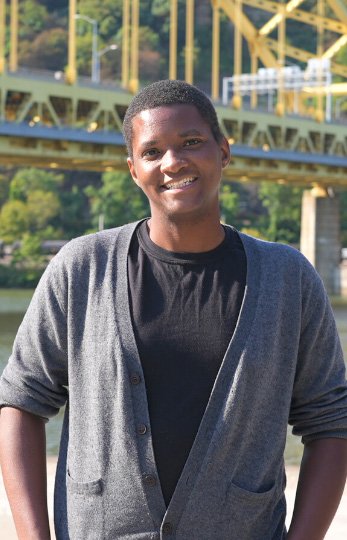 App State anticipates guest speaker Matt Scott on Tuesday as part of the continuing University Lecture Series, sharing with students and faculty ways to get involved in climate literacy through storytelling. 
Plemmons Student Union will welcome Scott, director of storytelling and engagement for Project Drawdown, and his talk, "Your Story is Your Climate Solutions Superpower: Accelerating Climate Solutions Through Storytelling," in room 420 from 5-7 p.m.
Also welcoming Scott is Laura England, a practitioner in residence for the sustainability department and spearhead of App State's hybrid course Climate and Climate Response-Ability, who initially invited him to speak about climate solutions. 
England, who recently implemented the course at App State as part of the climate literacy-focused Quality Enhancement Plan, said she hopes to see many students at the upcoming event for "a dose of climate empowerment" and called Scott an "inspiring" speaker. 
Scott focuses on providing opportunities for voices often overlooked within the "climate space" to be heard, which he will share with students and faculty in attendance Tuesday. 
Scott has worked on many projects, including Project Drawdown, which he joined in 2020, using his "digital storytelling" to reach a broader audience of nearly half a billion, according to his website. 
Scott's storytelling technique at Project Drawdown provides an approach and opportunity for those involved to understand and progress toward climate solutions, a system he continues through Drawndown's Neighborhood.  
Drawdown's Neighborhood, an extension of Project Drawdown, produces short films focusing on "climate heroes," everyday people making a difference in the climate change effort. 
In addition to his work at Project Drawdown, Scott created Let's Care, a "social impact storytelling and engagement platform" dedicated to underrepresented voices within the climate space. Since its origins in 2017, Scott has conversed with over 100 "changemakers," having interview-style conversations with all participants, which are available for viewing on sites such as YouTube, the "Let's Care" podcast, and others.  
Among his other projects, Scott served as the "global community director and storyteller of the world's largest global hackathon," NASA's International Space Apps Challenge, where he was able to engage with more than 100,000 people in over 150 countries, according to his site. Scott used this opportunity to create "out-of-this-world solutions" for climate change, which is still a significant focus of his work today. 
Through his storytelling and focus on reaching diverse audiences, Scott has brought climate change awareness by including ways for the average person to get involved. For those interested in joining Scott in his efforts toward effective climate change solutions, follow his work on his various sites, or have the opportunity to meet and speak with him this upcoming Tuesday.