Hayes School of Music affiliates co-headline Black Cat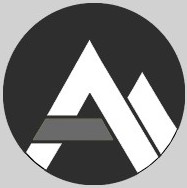 Bafoodus and the Jonathan Scales Fourchestra, two bands with ties to Appalachian State University's Hayes School of Music, will bring eclectic sounds to Black Cat on Friday.
Bafoodus, founded around 2007, features the talents of guitarist and adjunct professor of music Andy Page as well as bassist Scott Haynes, director of Technical and Production Services of Arts and Cultural Programs at the Schaefer Center for the Performing Arts, and keyboardist Mike Runyon, who graduated from Appalachian with a degree in music performance.
Bafoodus will co-headline the show with the Jonathan Scales Fourchestra, which despite its name is currently a trio fronted by steel-pannist and composer Jonathan Scales, who graduated from Appalachian with a degree in music composition. The rest of the Fourchestra includes bassist Cody Wright and percussionist Phill Bronson.
Page, who writes many of Bafoodus' songs, was one of Scales' music theory professors and played gigs with him at Legends.
"Jonathan has the rare combination of talent, creativity and a strong work ethic, so it was great having him in my class," Page said.
Page said the opportunity to play with former students is exciting, especially when they've seen success in their creative and professional lives.
Scales has been very successful, with three self-produced solo albums to his name and one with the Fourchestra.
The Fourchestra's 2013 studio album, titled "Fourchestra," includes guest performances by Victor Wooten and Howard Levy, two of the three original members of Bela Fleck and the Flecktones.
"If you dream something, you can absolutely make that dream possible if you put in the work," Scales said.
Scales also said much of his professional success was because of his time spent as a composition student at Appalachian, which sometimes required working with large orchestral ensembles.
"[School] definitely helped me learn how to communicate my compositional ideas to a group of musicians onstage," Scales said.
Both groups share an affinity for jazz and fusion but with distinctly modern sensibilities.
Page described Bafoodus' style as "equal parts jazz-rock fusion, pop-funk, gospel-metal, shredding improv, twisted romance and a healthy dose of humor."
Scales said his use of the steel-pan and unconventional rhythms also set the Fourchestra apart from traditional jazz-fusion touchstones like Mahavishnu Orchestra and Return of Forever.
Ezequiel Bautista, senior music therapy major, caught Bafoodus recently at Boone Saloon and emphasized their wide musical appeal.
"As a trained musician I was always musically engaged, and it was accessible to the general public at the same time," Bautista said.
Scales said that he always enjoys the reception when he returns to Boone to play gigs and the opportunity to expose his form of instrumental music to those who might not listen to it otherwise.
"I think it's really important to support the art form of live performance," Scales said.
The show starts at 10:30 p.m. and the cover is $5. The show is open to all ages.
"We're all in this music thing together," Page said. "By playing often in the community and going out to hear as many shows as I can, hopefully students will see my dedication to supporting live music and make that a priority in their lives."
Story by Colin Moore, A&E Editor