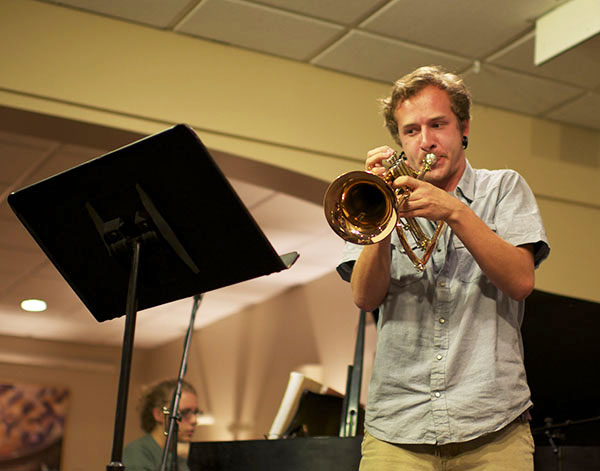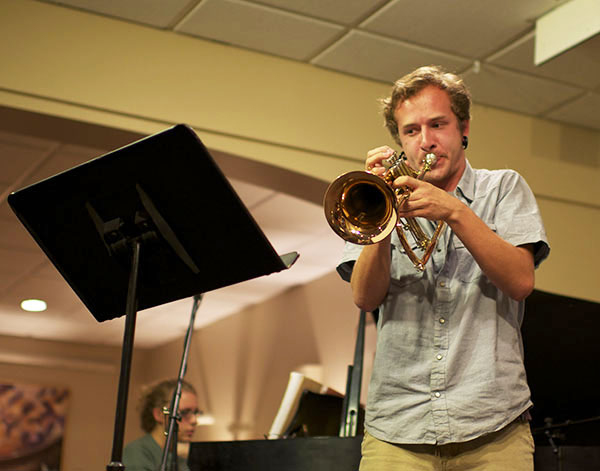 Monday nights in Plemmons Student Union are jazz nights, and the High Country Jazz Collective make it all happen in Crossroads Coffee.
The 20 year tradition of live that has taken place in the Solarium and the former coffee shop in place of Crossroads has recently been orchestrated by the group High Country Jazz Collective, but with changes in the lineup this year, including Holy Ghost Tent Revival's trumpet player Charlie Humphrey.
"This is a super talented, amazingly creative group," said Marlowe Crews, senior interdisciplinary studies major and entertainment coordinator for Crossroads. "Last year the band was also incredible, but what they had after two months of practice this band has pulled together in about three weeks."
The collective itself formally began last year when regular players at open jazz night decided to market themselves off campus as a single group. Despite this distinction, the opportunity to play with the group on stage at jazz night always remains open to anyone who shows up and expresses an interest.
"We have a solid base of members for this semester but it could very well change next semester, which is the cool thing about it." said James Emery, sophomore music performance major and bassist. "More or less, we're able to transcend time as a group rather than being tied down to somebody's name or to one member who could be long gone."
The group said they hope to continue on with this constant shifting of performers.
The six-piece group of regulars plays jazz standards with an improvisational twist, taking their cues for solos and the next song in the set from the audience and other members of the group.
Humphrey, a senior music performance major, recently became a regular member of the collective after becoming interested in expanding his talents to jazz last semester.
"There is a much more finite idea of what's happening here than with my other gigs." Humphrey said. "It's jazz so there's the improvisational nature, but if I come in at the wrong place the guys on stage know."
Ingrid Forsyth, junior music performance major and pianist, said that while the crowds may vary any given night from stuffy groups to dedicated jazz fans, the exposure is the part that matters.
"I had never played for a crowd like this before," she said. "If anything, it's a great two hours for me to practice."
The High Country Jazz Collective performs every Monday night between 8 p.m. and 10 p.m. in Crossroads Coffee Shop. For more information, see the Facebook page for the High Country Jazz Collective.
Story: LOVEY COOPER, Intern A&E Reporter
Photo: OLIVIA WILKES, Senior Photographer