November is a month known for its crisp weather and holiday spirit. Whether someone is celebrating Thanksgiving or getting into the holiday spirit for Christmas, Kwanzaa or Hanukkah, November marks the start of the holiday season. However, an often overlooked aspect of November is the fact that it is National Native American Heritage Month.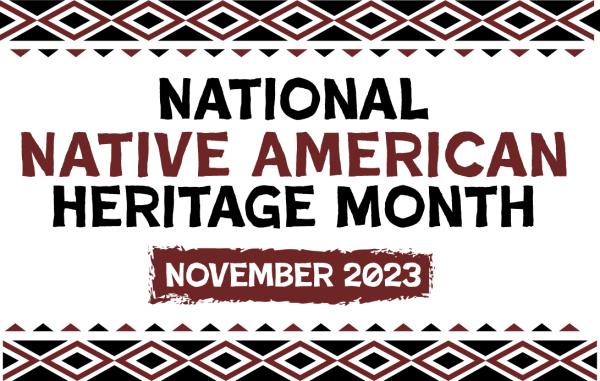 National Native American Heritage Month should serve as a reminder of our responsibility to Native Americans in multiple capacities.
First, all Americans should recognize the privilege of being able to live on this land colonized and stolen from Native Americans. Keeping Native American history and culture alive in schools and other aspects of American life is a crucial step to healing from the colonization and ethnic cleansing in American history.
Teaching Native American history is a harder task than it seems. Many people do not know the history beyond what is taught in schools, which is likely a curriculum that stops talking about Native Americans past the mid-1800s.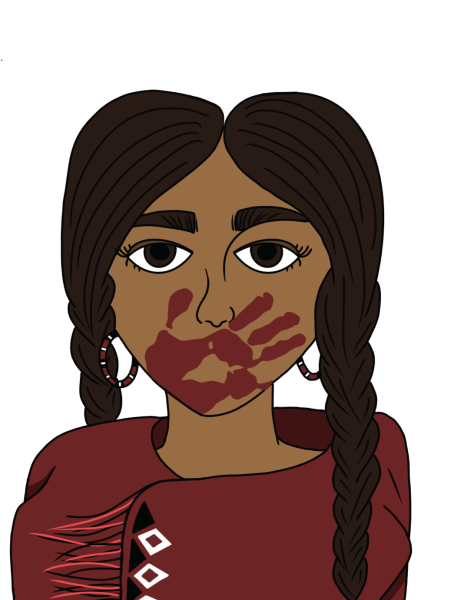 Americans often have no clue about the hundreds of thousands of Native American children ripped from their homes and forced into boarding schools between 1869 and 1960. By 1929, about 83% of Native American school-aged children were in these boarding schools. The goal of the boarding schools was not simply to provide educational opportunities to Native American children but to erase their culture and forcibly assimilate them to U.S. culture. The schools operated on the mission statement, "Kill the Indian in him, and save the man," an infamous line in a speech by Captain Richard Henry Pratt. 
The boarding schools were either founded by the government or Christian missionaries. Students at these schools were taught English and punished, oftentimes physically, if they spoke their Native languages. They were taught that their cultures and religious practices were inferior and that they had to be American and Christian instead. The schools were often run militaristically with strict schedules, uniforms, cut hair and strict punishments. 
A recent report from just last year reported at least 500 deaths in the boarding schools as the push for historical documentation of this dark time in U.S. history persists. The documentation of accurate Native American history is an effort that is ongoing. The general public has the responsibility to consume new information and historical perspectives as they come to light.
Curricula in K-12 schools may not support spending much time on Native American history, especially from the perspective of Native Americans themselves. Rather than using history textbooks written with irrefutable bias, Native American organizations provide teaching resources. 
For example, the Carlisle Indian School Digital Resource Center has a tab filled with lesson plans for teachers about the boarding schools. The National Museum of the American Indian provides countless interactive teaching resources for students to learn from. Furthermore, resources from other organizations, such as the National Education Association, list teaching resources on their website as well.
Learning about Native American History should not stop after K-12 schooling. College students and active adult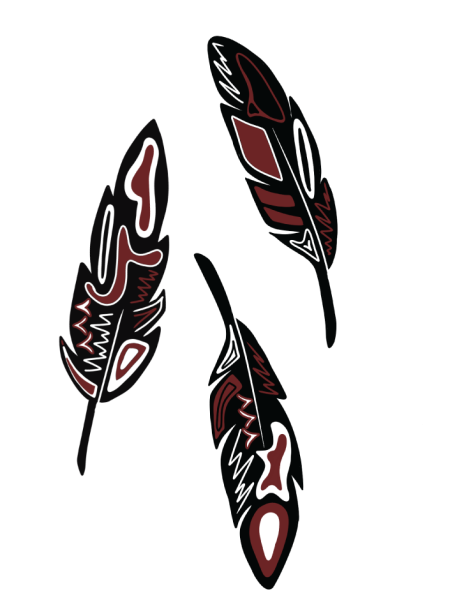 members of society should continue their education on Native Americans by looking into how to positively interact with them in their communities. North Carolinians have a unique opportunity to interact with Native American populations all over the state, especially during this month. 
The North Carolina Museum of History holds an Annual Indian American Heritage Month festival every year. This year, the celebration will take place on Nov. 18 in Raleigh. Participating in this community event not only supports Native Americans in North Carolina but also encourages positive interaction between cultures and willingness to go out of one's way to learn about other people outside of school. Not only is there an in-person festival hosted, but also a virtual learning day the day before that encourages students, teachers and community members to attend virtual presentations and learn more about the cultures represented at the festival the next day.
One could also look into what events local Native American tribes are hosting throughout the year that could be great learning and community involvement opportunities. The Lumbee tribe holds Lumbee Homecoming annually in June in Pembroke, North Carolina. The Haliwa-Saponi Indian Tribe hosts a Blooming of the Dogwood Pow-Wow annually on the third weekend of April to celebrate the tribe's recognition by the North Carolina General Assembly in 1965.
If one is unable to attend an in-person experience, there are many online resources available as well. For example, the Kituwah Preservation and Education Program offers free online lessons for those looking to learn the Cherokee language. Language is a significant aspect of culture and learning an Indigenous language can be a rewarding and fulfilling experience for those looking to appreciate Indigenous cultures.
There is always more to do to ensure minority populations are supported in the U.S. Citizens should seek educational opportunities to learn more about the communities they live with, and that includes Native Americans. Global citizenship encourages embracing one's personal responsibility to the world as a global community. As the world moves forward with global citizenship, learning about other cultures, especially the cultures one lives around, is necessary.