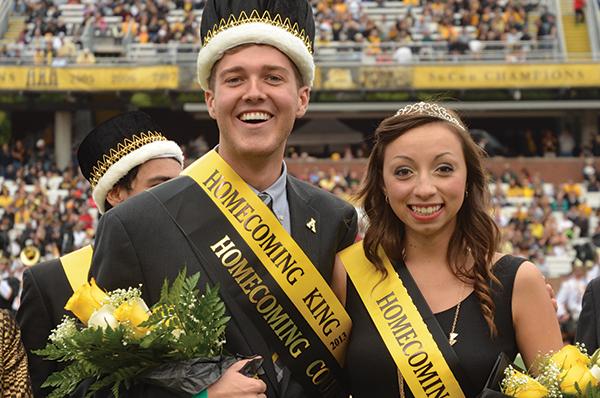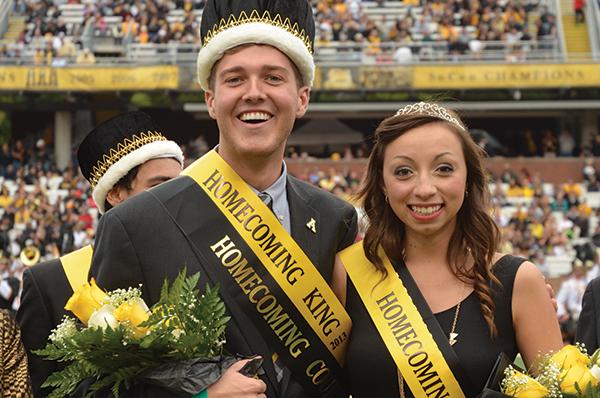 SGA president Dylan Russell, representing Student Ambassadors, and Olivia Easly, representing Appalachian Heights, were crowned 2013 homecoming king and queen during halftime of Saturday's game against the Samford Bulldogs.
"I am at a loss for words, I feel so honored and blessed to have been given this honor," Easly said. "I love [Appalachian] so much and to be able to represent my school is unbelievable."
Homecoming, according to specialevents.appstate.edu, works to promote school spirit and pride at Appalachian State University.
"I'd just like to say thank you to the student body, and that it's been an extreme honor and blessing to serve as president," Russell said. "I'm just indebted to students and also to the friendships I've made at Appalachian."
Story: ELIJAH STROUD, Intern News Reporter
Photo: JUSTIN PERRY, Photo Editor