After every men's and women's basketball games, The Appalachian will be breaking down the Mountaineers' positions for grades.
Game: App State women (0-4) vs Davidson (2-2)
Nov. 19 at 2 p.m.
Final Score: Davidson 59 App State 57
Guards: C
Guard play was a major disappointment for the Mountaineers. As a whole, they were responsible for 16 of App State's 25 turnovers and shot 22 percent from the floor. Freshman starters Tierra Wilson and LaPresha Stanley combined for a 1/10 shooting clip and missed all three of their attempts from3-point range, while recent transfer Nicola Matthews managed only two assists and one steal in 13 minutes played. It was the play of sophomore Kaila Craven that saved the grade. Craven, who recently returned from an injury that sidelined her for 21 consecutive months, drained four of her eight shot attempts, one from behind the arc, while also posting three steals and an assist. Her 15 points scored was the second highest on the team and tied for her third highest points per game total in her career.
Forwards: A
Freshman Lainey Gosnell made her first career start and made it count, putting up a team-leading and career-high twenty points with nine rebounds and an assist. She made seven of her 19 field goal attempts, good for 37 percent, and had four of eight go down for three points, including the game-tying shot with 16 seconds remaining. Also starting at forward was Armani Hampton, who made two of four shots from the floor and added five rebounds, while freshman Maya Calder also appeared, albeit briefly, draining both of her shot attempts and grabbing two boards as well. Their 28 combined points was the highest of any group on the day.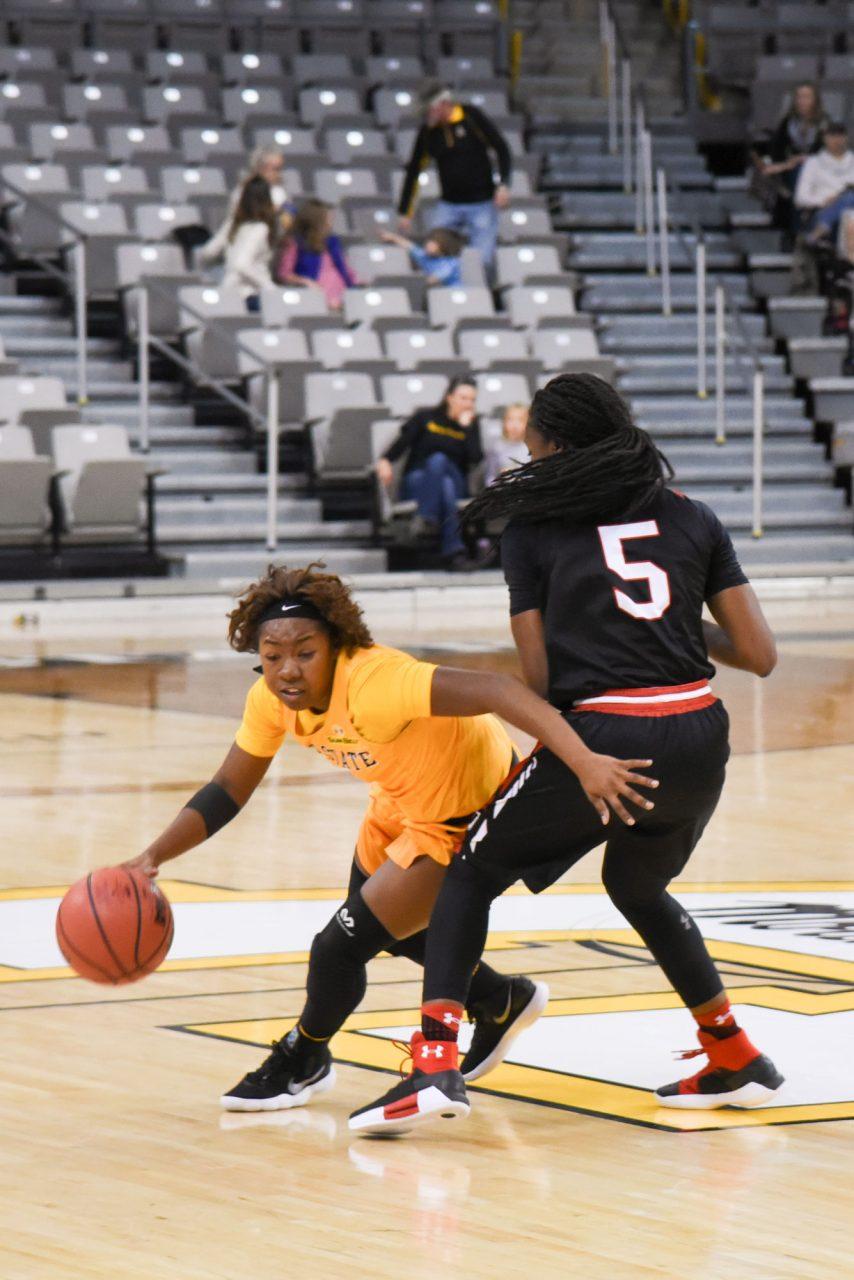 Centers: B
Sophomore Bayley Plummer was the lone center for the Mountaineers, leading the team in minutes with 37. Her career-high 16 rebounds led the floor and she also posted four assists, two blocks and two steals. Her grade drops a bit with her scoring however, going only 3-10 from the field and scoring 8 points on the afternoon. She had six missed layups in the game, leaving App State largely without post play. If guard play is going to be a weakness, the Mountaineers have to be able to score baskets inside.
Player of the Game: Lainey Gosnell
In her first collegiate start, Gosnell had the most points and the second highest rebounds of any player on either side, and both were career-highs. She was on fire in the second half, scoring 14 of her 20 points and grabbing eight of her nine rebounds. She also hit two 3-point shots in the final minute of the game to tie things up for the Mountaineers.
Overall: B
The Mountaineers stayed neck and neck with Davidson in almost every statistical category while out-shooting the Wildcats in both 3-point and total field goal percentage. However, they turned the ball over 25 times and Davidson capitalized, putting in 24 points off of turnovers to App State's 12, with 11 of those 24 points coming in the first quarter. The Mountaineers shot more free throws, had more points off the bench and totaled a higher number of assists, but it's tough to win when App State turned the ball over 11 more times than Davidson.
Story By: Brooks Maynard, Associate Sports Editor
Photos By: Halle Keighton, Photo Editor