Indie filmmaker brings collaborative film 'Daisy's' to Boone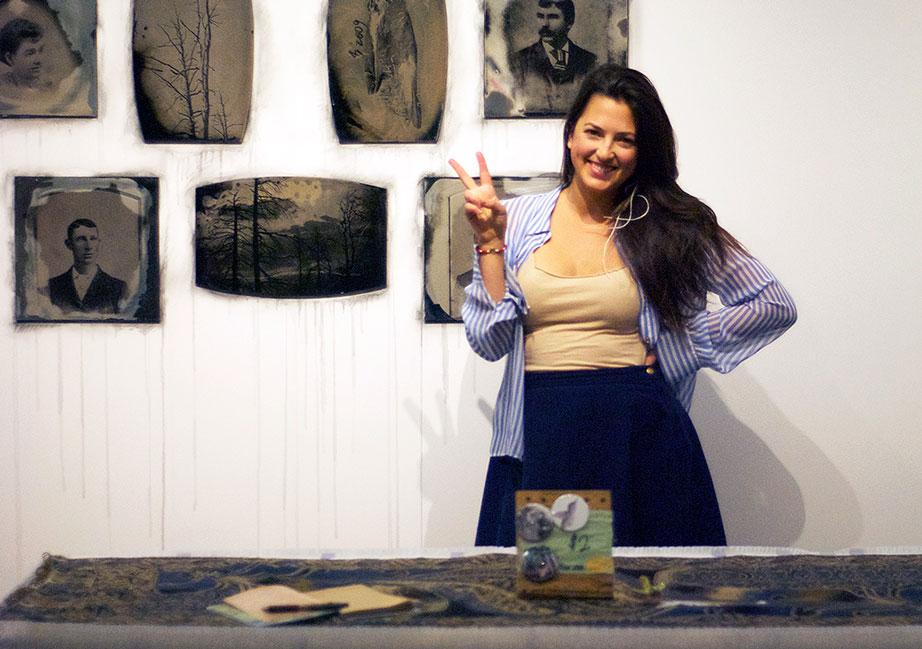 Filmmaker, screenwriter and actress Ciera Parrack's newest film "Daisy's" was specially screened for free in the Schaefer Center for the Performing Arts on Monday.
The screening was followed by a Q&A session with Parrack and cast members.
"Daisy's" is about a girl looking for love, but doesn't know where to find it, Parrack said.
Parrack stars as the title character. The film's cast also includes her husband Jim as the Prodigal Son and her close friends Jennifer Black and Andrea Dantas, who play characters Vic and Maria, respectively.
Each character is in some way deeply flawed. Vic is a manipulative, distrusting ex-soldier. Maria is a prostitute who abandoned her son in Mexico, and Daisy has no common sense. The three are brought together in a collective attempt to let go of a painful past.
While the film's message is optimistic and, at first, may seem a bit one-sided, the depth of the characters and the desperation of their situation really drives the film forward.
When Vic smiles for the first time in the film, finally giving in to Daisy's nearly boundless girlishness, a palpable sense of joy swept through the theater. When the three women, out of gas and out of inhibitions, sat warming by a fire, Parrack's assertion that "anything is possible" began to ring more truthfully.
"The film is touching on many levels," said Megan Stage, the Schaefer Center's marketing and public relations manager. "In the midst of tragic happenings, you had this sweet spirit always reminding you of the good in humanity."
The work was very difficult, but rewarding at the end, Black said.
"It was a joy being exhausted doing what we love more than anything in the world," she said.
At the Playhouse West Film Festival, "Daisy's" earned 10 awards, including Best Director and Best Actress. She's already started work on two new films, including "Tell Me Again That You Love Me," which is slated to release later this year.
"[The filmmaking process] was an act of pure love," Black said. "We did it with nothing but love."
"Daisy's" is available for pre-order on Vimeo On Demand and will soon be released on iTunes and DVD.
Story by Sam Lineberger, Intern A&E Reporter
Photo by Carson Hager, Photographer