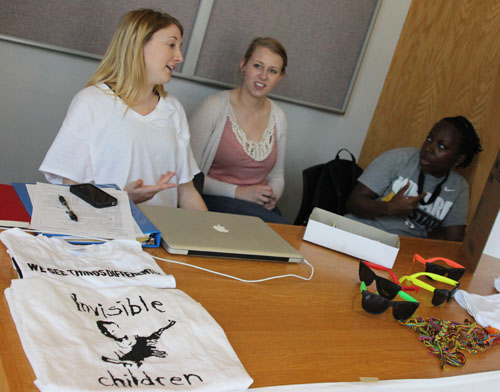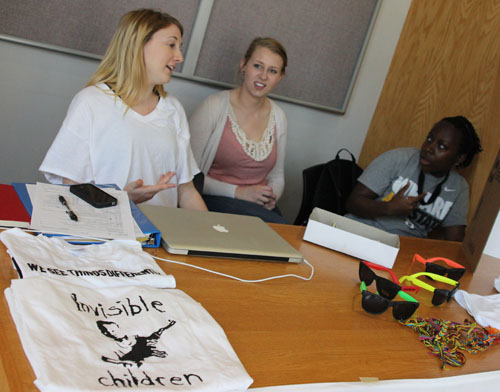 The Appalachian State University chapter of Invisible Children will host A Walk Through the Nuba Mountains on Tuesday to raise awareness about the situation in the Nuba Mountains.
The free event on Sanford Mall is a reenactment walk-through of a scene in southeastern Sudan, a country plagued by genocide.
"We found it most useful to step back and bring attention to something that desperately needs it," said Daniel Szymczyk, co-president and founder of Appalachian Invisible Children. "The scene will impact all who walk through it."
There will be an information booth at the event where visitors can donate and buy club merchandise, but the primarily goal is just to provide insight and perspective.
The collected donations will go to the non-profit organization Hope Grows International Development, which aims to reach out to the people of Africa by providing monetary assistance and necessary training to help them achieve personal and spiritual growth.
The founder of Hope Grows, Billy Riddle Jr., will attend as a representative for the people he is reaching out to, said Lisa Hurst, co-president of Appalachian Invisible Children.
"It is an actual representation of what is going on," Hurst said. "We have a direct connection and can actually show people who we are trying to help."
There will be about 30 student volunteers at any given time during the event.
Senior psychology major Katelyn Snider has visited Africa and said she is planning to attend.
"The people in Africa are the sweetest," Snider said. "They are eager to be shown love, even from foreigners."
The Appalachian Invisible Children club hopes to make the entire student body aware of what is going on in Africa and to recruit as many people as possible to the club next year. This is their last event for the semester.
A Walk Through the Nuba Mountains will take place from 10 a.m. to 5 p.m. on Sanford Mall.
Story: CHELLA MCLELLAND, Intern A&E Reporter
Photo: PAUL HECKERT, The Appalachian