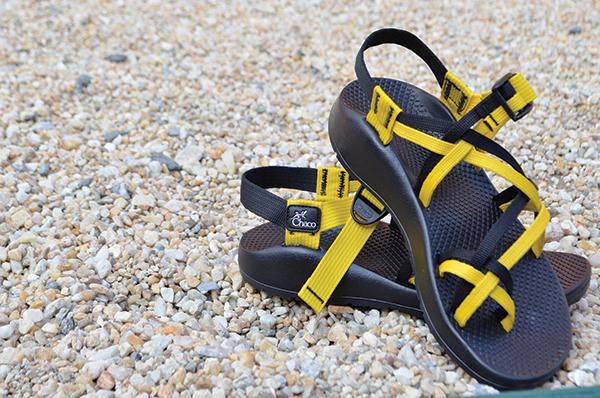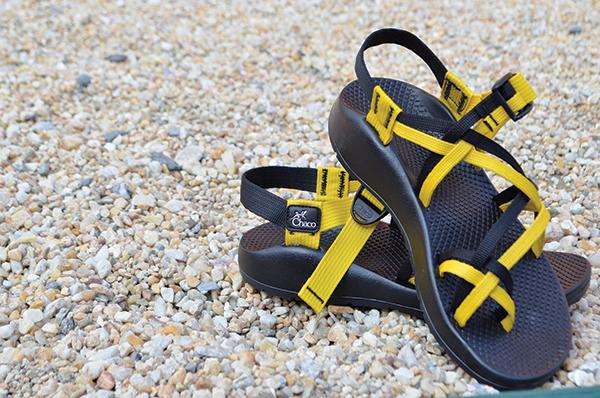 Boone has highest percent of 'Chaconians' in the nation
The first thing that Kelley Olson, Chaco marketing specialist, and Jeff Crosetto, Chaco product line manager, saw when they drove into Boone on Thursday was a person on the side of the road wearing Chacos.
"Boone has this amazing adventure-based, travel-based and youthful presence, which is what Chaco is about," Olson said. "So it was very important to come here."
Boone has the highest percent of "Chaconians" in the nation, according to data collected by Olson over a year.
"Chaco is Boone," she said.
Crosetto and Olson stopped at Footsloggers in Downtown Boone as part of a road trip in the southeast to engage with customers and hear what they want from the brand.
"We want honest feedback," Crosetto said. "We want to make sure we're keeping people happy, and we want to know what is the next thing we want."
The stop in Boone served as a way for Olson and Crosetto to talk to consumers and find out what mattered to them. Their visit allowed them to get to know the consumer personally to make a meaningful product.
"We're both pretty new to the brand, and part of coming to a new brand is really understanding the consumer, so we wanted to find the Chaco nation," Olson said.
Olson and Crosetto were also in Boone to give back to the Chaco community, raffling away customized pairs of Appalachian State University Chacos, gift certificates and wrap bracelets, a product to be released nationally in spring 2015.
"The whole campus of Appalachian is just about loving the outdoors and making your life an adventure," said Christian Goudy, a freshman entrepreneurship major who won a free pair of customized shoes. "I feel that Chaco fits perfectly into that lifestyle."
Across the nation, Crosetto finds there is a similar thread connecting Chaco wearers.
"It's a love of the outdoors, a love to travel as a traveler and not as a tourist," he said. "It is community driven. You'll find Chaconians at farmers markets, at music festivals, at rivers. That's what bonds the Chaco wearer."
Olson said she hopes to be back to Boone in the future.
"When I think about the Chaco culture, I think about the spirit of adventure, love for travel, and love for community, and those three things are, I think, the most prevalent things in Boone," she said.
Story: CASEY SUGLIA, Intern A&E Reporter
Photo: BOWEN JONES, Staff Photographer