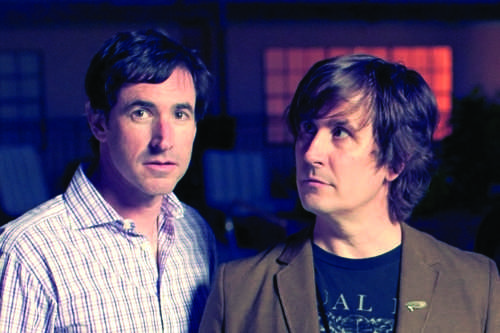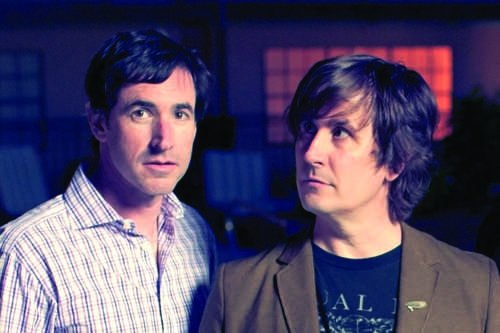 Folk-rock band The Mountain Goats' front man John Darnielle will play a show Wednesday at Legends.
Started in 1991, The Mountain Goats originally consisted solely of Darnielle, who used the project to set his poetry to stripped-down, lo-fi folk music.
The band became a critically acclaimed trio with Peter Hughes on bass and Jon Wurster on drums. Their most recent album, "Transcendental Youth," was released last July on independent label Merge Records.
Though the band toured as a trio in support of "Youth," Darnielle will perform solo under the moniker The Mountain Goats strictly for the Legends show.
The decision to bring only Darnielle to Legends was a mutual agreement, said APPS Stage Shows Chairperson Merrick Marquie.
"It just worked out for both of us, while still bringing the essence of his songwriting to our campus," Marquie said. "Once Stage Shows had the opportunity to bring him, it was hard to turn down."
The show precedes a tour featuring The Mountain Goats – Darnielle and Hughes – as a duo. The band toured with this lineup from 2001-07.
This tour stemmed from talking about touring The Mountain Goats in alternate configurations for all-ages venues, according to a press release.
"We're hitting several places we haven't been before and some we haven't managed to get back to in years," Darnielle said in the press release.
Darnielle also hinted the tour may resurrect old material from the group's 1990s albums.
Nathan Toben of Chapel Hill-based band Toddlers will open the show.
Tickets for students are $10 in advance and $12 at the door. The event is BYOB with proper identification.
Story: COLIN MOORE, A&E Reporter
Photo Courtesy: D.L. Anderson