Jonas Sees in Color is 'ready for a good time' at Appalachian State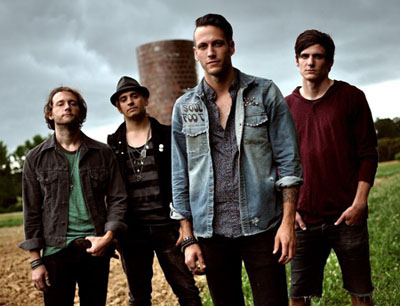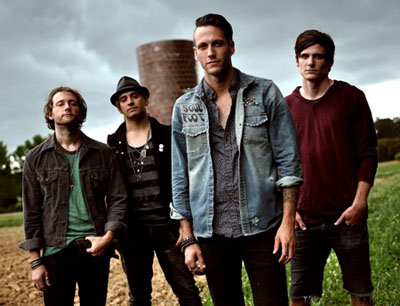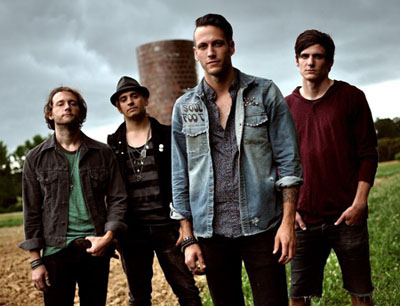 The Greensboro-based rock band Jonas Sees in Color is no stranger to Appalachian State and are returning to Legends on Thursday.
The Appalachian got a chance to chat with lead singer Ryan Downing about the band's upcoming performance and plans for this year.
The Appalachian: How do you like working with Legends and App State?
Ryan Downing: "We love working with [them].We usually do our shows through APPS, and they are just the nicest, coolest people ever. Boone is just packed full of awesome people, so it's always a good time when we come to party."
TA: You guys released a new EP last year. What was it like recording that?
RD: "Recording the 'SOUL FOOD' EP was an incredible, fun, creative experience. We really pushed ourselves to experiment with new ideas and techniques the entire time. It kept everything really fresh and exciting for us. We spent the last two years writing a new full-length album and then tracking it on 2-inch reel-to-reel tape. It was a long, involved process, but toward the end of the recording we had another burst of creativity. That's when we started working on 'SOUL FOOD.'"
TA: The "SOUL FOOD" EP is available for free download on your website, and you've funded a project on Kickstarter before. Is your fan base typically dedicated and generous?
RD: "We decided to give the EP away to our fans as a way of saying 'Thank you.' We really have the most amazing fans in the world and they've stuck by our side through thick and thin while waiting to finish the full-length."
TA: What's a typical show of yours like? Do you have anything special planned for the show at Legends?
RD: "We have something very special planned for Legends. We're ready to have some fun with our App friends. I know it's going to be a really fun show, and we're ready to rock so hard our faces fall off."
TA: Do you have any other plans for touring or releasing new material this year?
RD: "We'll be doing some more touring this month, then coming home to prepare the release of our new album in April. After that, we'll be ready for a crazy summer on Warped Tour; 2013 is gonna be a great year. I can smell the crazy in the air… and I like it."
Appalachian Popular Programming Society's Clubs Shows Council is holding the event.
Doors open at 9 p.m. Thursday at Legends.
Tickets are $4 in advance for students and $6 at the door. This event is BYOB with proper identification.
Story: COLIN MOORE, A&E Reporter
Photo Courtesy: JOEY KIRKMAN